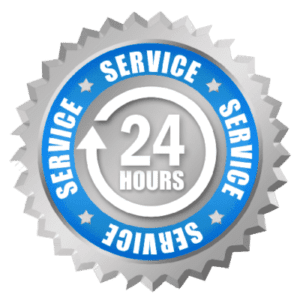 Water Damage From a Broken Water Heater in Knightdale, NC
When your water heater breaks, contact the experts from Carolina Water Damage Restoration in Knightdale. Water from your appliance could spread throughout your walls and floors, causing water damage and mold growth to the structure of your home. If your water heater breaks due to a burst, water will spray at a high pressure from the location of the burst. Water could flood and seep through the floors, damage the walls, and risk overflowing water and water damage to spread. A water heater leak will disperse water very slowly for a long time, at first. You won't have any clue of water damage for weeks, perhaps even months. When obvious signs of damage like water spots, still water beneath the water heater, or mold growth it is time to then immediately seek service from our experts.
Contact Carolina Water Damage Restoration in Knightdale, NC for a free consultation by phone or online.  Call us at 919-302-2729 or go online to submit your message and contact details to us.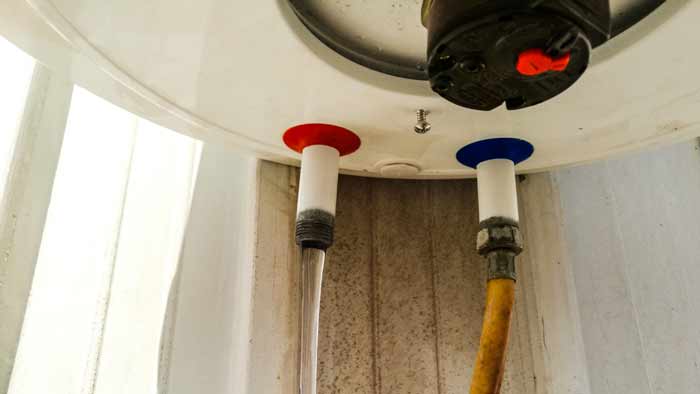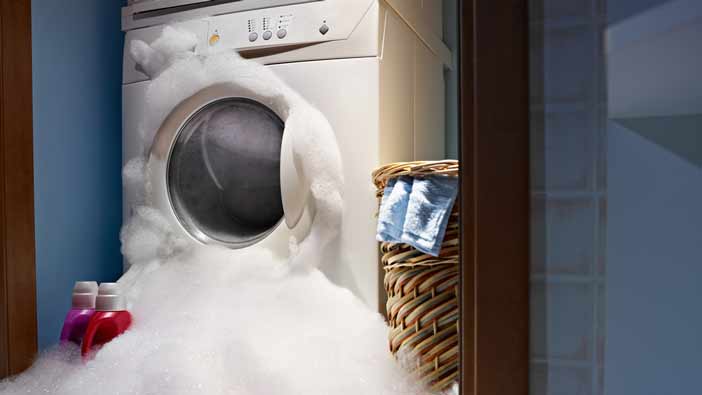 Washing Machine Leak and Overflow Water Damage in Knightdale, NC
Washing machines overflow and leak water sometimes, usually it's because of accidental misuse. Pouring incorrect amounts of soap and softener or filling the machine with an unbalanced or heavy load will definitely lead to some unpleasant sounds and water overflow. Homes and apartments with washing machine units located on the second floor, or higher, risk producing greater water damage from an overflow or leak. Water can seep into the surrounding carpets and spread damage. You could try to remove enough water that and carpet feels dry on the surface, but you will be surprised how much water still seeps underneath the floors and how fast damage spreads from it.
If you are in Knightdale and your washing machine causes water damage to your home, please contact the Carolina Water Damage Restoration technicians. Free Consultations are available 24/7 when you call us at 919-302-2729.
Dishwasher Water Damage Cleanup in Knightdale, NC
A dishwasher leak, overflow, or pooling of water inside the unit may occur at any time for numerous reasons. These issues may occur during any part of a washing cycle and are often difficult to control or clean up when they happen.  Our on-call 24/7 emergency team of water damage technicians are ready to assist and resolve any water damage that occurs from a dishwasher flood. Our water damage restoration technicians are experienced and certified for water and mold damage restoration service. We will restore the water damaged areas of your kitchen back to their previous condition.
Free consultations are available in Knightdale, NC and the surrounding area. You may call us at 919-302-2729  or send us a detailed message online by filling out our contact form.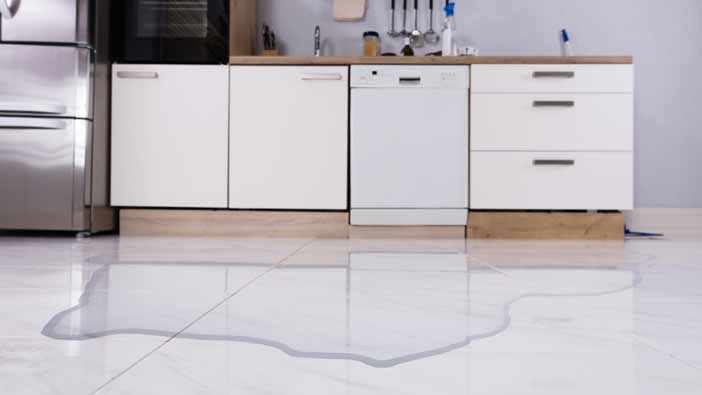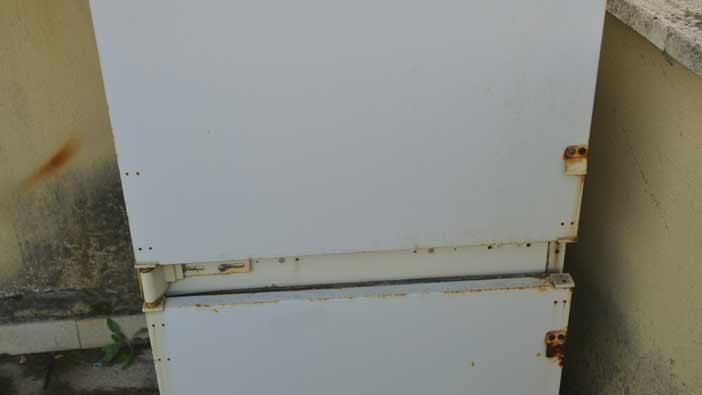 Mold and Water Damage from a Leaking Refrigerator in Knightdale, NC
Water Damage from a Refrigerator Leak often begins slowly and goes unnoticed. A minor crack can easily become a tear, weakening, and increasing the spread of water damage.  At the first sign of water damage from a refrigerator, call or contact Carolina Water Damage restoration in Knightdale, NC. Our water damage restoration experts are on call 24/7, ready to repair and restore your home back to its previous condition.
If you have any questions or concerns about water damage or mold growth, please contact our experts from Carolina Water Damage Restoration, in Knightdale, NC.  We are available 24/7 and offer Free Consultations, simply call us at 919-302-2729
Get A Free Consultation For Your Appliance Water Damage Restoration
Contact Us