Emergency Water Cleanup
When water related emergencies happen they cause problems such as flooding & mold. If water damage strikes, who can you call at midnight or on the weekends? At Carolina Water Damage Restoration we are on call to handle your emergency water damage repairs. No matter what time it is, contact Carolina Water Damage Restoration, if your home  in Wendell is affected by water damage.
Storm Damage Cleanup
If you've lived in Wendell for a while, you know that severe storms can happen any time of year. If a storm hits your home, it can create water damage that happens quickly or over the course of time. If you have, or suspect you have storm damage, Carolina Water Damage Restoration provides 24/7 storm damage repairs and water damage restoration. Give us a call and get a free consultation today!
Home Inspections
Are you buying or selling a home in Wendell, NC? If so, you need to have your home inspected for mold & water damage. Carolina Water Damage Restoration can prepare your home for the this inspection and we have the ability to make repairs or get rid of any mold that is found after an inspection has already been done. We check your crawlspace, attic, and other hard to access portions of your home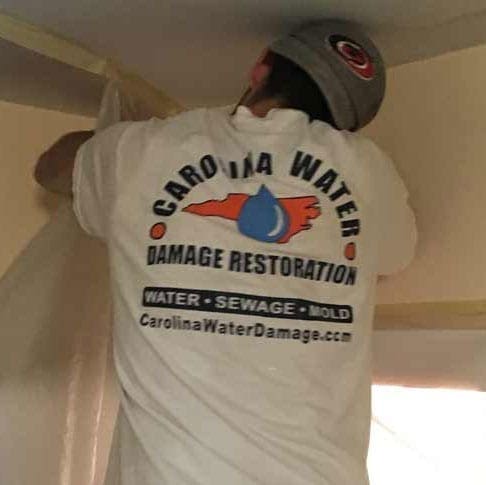 Water Damage Remediation Services in Wendell NC
Most water damage occurs after storms that leave debris and create flooding, water heater leaks, and other factors which are beyond our control. Our team at Carolina Water Damage Restoration is proud to serve the Wendell area. We are available 24 hours a day, 7 days a week, ready to handle to your water damage needs and more. Unlike other restoration companies who specialize in multiple restoration fields, our team of experts are specially trained in water damage restoration. At Carolina Water Damage, we decide to make this our focus because we want to be the first company you call for the best water damage remediation in Wendell, NC.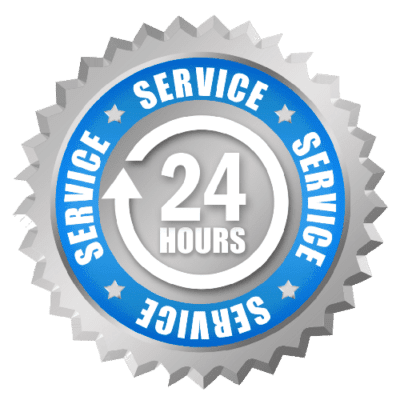 The Trusted Provider of Water Damage Restoration in Wendell NC
Carolina Water Damage Restoration can assist you with all of your water damage repair & restoration needs and restore your home to the condition it was in before the damage occurred. We provide a number of services within the water damage industry and are IICRC certified. Our technicians are well trained and our equipment is state-0f-the-art. Call us today if your home or business has suffered water damage restoration and we'll get you back to like new, quickly.
Residential Mold Removal & Remediation Services in Wendell, NC
If you fear that your home or business in may have possible mold growth, then you should call us today. Mold growth can affect the structural integrity of your home as well as being extremely hazardous. If you do suspect any mold growth the best thing to do is to have it inspected. Mold left untreated will only become worse as the mold continues to find new surfaces and material to live off of in your home or business.
At Carolina Water Damage Restoration we do residential mold removal and mold remediation in Wendell and surrounding areas. We make sure to keep the mold in a containment zone, this is to keep the mold in the contained area and stop it from spreading around your property more. Once this is complete we begin the actual mold removal. We are available 24/7 so don't hesitate to call us for all your residential mold remediation needs in Wendell.
Sewer Backup Cleanup Services in Wendell, NC
While there are many potential causes for a sewage line backup to occur, the end result is always a mess. The mess is not only nasty but can be potentially hazardous to your and your family. At Carolina Water Damage Restoration we are always prepared, even for the most severe sewage backup emergencies. We will come to your home or business in Wendell NC for all your sewer backup cleanup needs.Our procedure involves: cleanup, mitigating the water damage, then finally restoring the property. We sanitize all affected areas with our EPA regulated, hospital grade chemicals. Carolina Water Damage Restoration is the place to call for all your sewer backup cleanup and repair needs in Wendell.
Wendell NC Crawlspace Repair & Ceiling Leak Repair
Selling a home requires certain home inspections procedures. Carolina Water Damage Restoration is here to assist with water damage and mold damage home inspections in Wendell NC. A home inspector will often find mold lurking behind walls, in ceilings, crawlspaces, and other areas of the home. When that happens, trust Carolina Water Damage Restoration for your home inspections repair needs. We have IICRC certified technicians ready to handle your crawlspace water damage and mold repair or ceiling leak repair or ceiling water damage restoration. Contact Carolina Water Damage Restoration for home inspections, crawlspace repair, and ceiling water damage restoration in Wendell NC.
Basement Flood Cleanup Services in Wendell, NC
If your home or business in Wendell is affected by basement flood or storm damage, that has caused severe water damage, then give us a call at Carolina Water Damage Restoration. We provide the best storm damage repair and basement flood cleanup service. When storm damage or basement floods happen, we can respond quickly before any further damage occurs.
Commercial Water Damage Repair & Restoration in Wendell NC
There are many reasons why water damage may happen to your business, office or commercial property in Wendell NC. Leaky pipes, broken appliances, and big storms are just some of the potential causes of commercial water damage situations. Carolina Water Damage Restoration, in Wendell, has extensive experience dealing with all of the potential causes of water damage that your business may be facing. Our teams are on call 24/7 so we can respond quickly and begin the commercial water extraction and dry out process. Once complete, we will make sure to restore your commercial property to it's original condition.
Hardwood Floor Water Damage Restoration in Wendell NC
Carolina Water Damage Restoration is on call 24/7 for water damaged hardwood floors in Wendell NC. No matter the cause of the damage, we provide hardwood floor water damage repair of buckling, cracks, and warping. Contact our experts now to receive a free consultation and quote for hardwood floor water damage restoration in Wendell NC.
Appliance Water Damage Restoration in Wendell
When washing machines, refrigerators, dishwashers, water heaters, or other appliances leak and cause water damage, the experts at Carolina Water Damage Restoration are there for you. We are on call 24/7 for appliance water damage cleanup, repair, and restoration in Wendell NC and surrounding areas. Contact our IICRC certified team 24/7 for a free consultation.
Why People In Wendell Choose Carolina Water Damage
People in Wendell want to know that they have a water damage restoration contractor that they can count on and that will provide high quality repairs and restoration work. Our reviews speak for themselves. Unlike other water damage companies that may write testimonials, you can look below and see reviews that aren't put there by us. Go ahead, click on one of the names and see these are real people who trust Carolina Water Damage Restoration for their water damage needs. We are based in the Triangle & provide service to Chapel Hill, Clayton, Durham, Garner, Knightdale, Lillington, Morrisville, Wendell, Zebulon Fuquay-Varina, Holly Springs, Raleigh, Apex, Cary, Wake Forest, and the surrounding areas
Very satisfied with my experience working with Jacob and his team. Thank you guys!
Jared Morris
04:02 19 Jan 21
Fantastic work by Jake and his team when our HVAC unit leaked through our upstairs wooden floors and downstairs ceiling. The team was doing repair work the same day as the issue, and waited patiently for insurance to process before completing the job. Everything looks as good as new! I would recommend the Carolina Water Damage team to anyone I know, and keep them in mind for any future issues. Thanks again!
Todd Morecraft
20:28 27 Oct 20
I had water damage in both bathrooms upstairs which also affected the ceiling in my downstairs. This was the first time I ever had to deal with anything like this and I was very anxious. Nick Mattson and his helper Tristan were fantastic. They had to come back multiple times and were always prompt and worked around my work schedule. They were professional, knowledgeable, friendly and very reassuring. I would highly recommend Carolina Water Damage Restoration!
Janice Ditello
19:20 21 Sep 20
This was by far the best experience I have ever had with a company like this. Both Nick and Tristan were fantastic. They were courteous, prompt, and hardworking. They resolved a situation that no other company would address and had the whole situation resolved within 3 hours of first contact. I would highly, HIGHLY recommend this group for anyone needing water, sewer or mold cleanup/mitigation.
Julian Cockerham
19:58 16 Sep 20
Carolina Water Damage Restoration came out to inspect some areas of concern at my home and couldn't be more impressed. Nick and his partner were professional, attentive, and thorough. Their knowledge of these issues is extensive and I was reassured by their evaluation. I was drawn to this company by their positive Google reviews and they certainly delivered on their strong reputation. They are a small company that has the ability to handle large projects start to finish, but their size allows for quality control and employees like Nick who represent the company well.
Andrew Ruvo
13:38 04 Sep 20
Never returned my phone call?!UPDATE: Owner reached out directly to apologize for this failure and took urgent action to correct the issue...as would be consistent with the other great reviews for this business.
Danny Parker
09:50 15 Apr 20
We had a pipe burst and Jake was quick to come to the rescue within an hour of my call and help get the leak under control, start the drying process with removal of the drywall and setting up the driers to keep the mold at bay. When it came to putting the house back together Jake and Jacob's team of plumber, drywall and flooring guys were TOP notch, very profession and high quality all around! We were so pleased with the end results and so thankful they came to our rescue as water can be evil. These guys are awesome and would highly recommend them. Professional, excellent craftsmen of their trade and take pride in their work. Thank you Carolina Water Damage Restoration!!
Great experience with this Company. Work was fantastic and on-time. All my questions were answered with timely responses. Very easy to work with.
Keith Gosnell
15:41 13 Dec 19
I cannot give them enough stars! Jake and his team are absolutely wonderful. He took what was a super stressful situation for our family (massive water leak from a faulty washing machine the day before we were leaving on a 2 week trip!) and handled everything with confidence and professionalism. Thanks to him and his team, we were able to continue with our trip knowing that everything was being handled at home. These guys are the best! I hope you never find yourself in our situation, but if you do, I hope you find your way to this company. They communicated constantly throughout the entire process, so we always knew what was going on and the work they did was efficient and well done. Great company!
Noelle Grulke
03:36 03 Sep 19
I would definitely recommend Carolina Water Damage Restoration. They answered my phone call about inspecting damage caused by a leaking clawfoot tub, and got a technician on site with a couple hours. Very impressed!
Logan Parker
17:40 29 May 19
OK now these guys are awesome at what they do. Pamela and I decided to be our own project Manager for our serious Bathroom leak and subsequent restoration. We had no problem with the insurance company and keeping everything on budget. Jake and his crew members even came out New Years Day. If you use this vendor as we did, you will have a fabulous experience. Carolina Water Damage Restoration is a great company.
Stephen Mitten
21:59 27 May 19
Carolina Water Damage Restoration is a small business consisting of four primary employees and access to talented subcontractors. In our water leak crisis, they provided a turnkey solution to quickly minimize the damage, provided remediation and coordinated repairs. What sets them apart and has made them my new go-to provider is their expertise, responsiveness and style.They work hard. They work quickly. They understand the breadth of construction and they understand the business side of what is needed to share with an insurance claim. Every step along the way was documented with photos and their estimates were detailed, fair and matched their invoices.I made a cold call to them when I discovered water leaking from the first floor ceiling from an interior CPVC second floor water line crack. They had a plumber on site in 45 minutes, had the leak stopped immediately and the initial repair complete within 2 hours. By the end of the day, flooring was lifted, sheet rock removed and fans and humidifiers in place to address wet wood in 5 rooms.Once dried, we had tile repaired, drywall replaced, flooring replaced, carpet repaired and cleaned, carpentry work done and walls repainted. In short, they solved my crisis and the quality of the solution was excellent.As fine as their work was, their style was even more impressive. They are dedicated, detail oriented, flexible and a pleasure to work with. Derrick, Jacob, Jordan and Jake work hard, are talented, have great attitudes and are personable. They are skilled. They are fair. They care. And they will be my first call when I next need help.
Gary Wrayno
00:36 16 Mar 19
Jake was very through. Him and his team was fantastic. Did the work under the time estimated. And accommodated to my every request. Even had me back in my home while they worked around me. I would use them again!! Thanks a lot Jake!!
Alexander Rousak
20:22 07 Mar 19
The people at Carolina Water Damage did an excellent job in taking care of a mold issue that we had. Jake was awesome to work with and the crew that came out were friendly and efficient in their work. It was a please to work with this local company and i would definitely recommend them for what they are known for.
Stephen Barker
18:19 14 Feb 19
I love this company! The owner is so friendly, professional and prompt! He came out within an hour of my call, gave me an estimate and took care of my problem the next morning. What a breath of fresh air to deal with people who are honest, who listen and who take care of their customers. Thank you so much
SonFlower FloridaGirl
17:49 08 Jan 19
Great company. Unbelievable devotion and dedication to the customer and the "little people". I can't say enough good things about Jake and the employees at Carolina water damage. I have the privilege to work beside them day in and day out through plumbing. I will always recommend this company in my customers time of need!
Chase Long
18:20 30 Nov 18
Jake (and his team) are awesome to work with. They were quick to respond initially and provided a fair and reasonable quote. They were able to fit us into their schedule promptly and get the work done very quickly. Our mold issue ended up being smaller than first thought so the final invoice reflected the actual work required and was less than first quoted. Jake was very responsive to calls and emails answering questions throughout the process. All in all, I had a very good experience with Jake and Carolina Water Damage Restoration.
Anthony Doudt
18:21 14 Nov 18
Jake did an excellent job on my home after a water pipe leak led to mold inside our kitchen wall. He was transparent and well organized, and paid attention to details. It was a such a good experience that I had him do mold remediation on one of my rental properties as well and will call him if I need work in the future! Highly recommend.
Jake is wonderful to work with! He responds to texts immediately, supervises his crew well, and they do excellent work! He helped get my entire kitchen redone and it turned out beautifully!
Great experience throughout the entire process.
Bradford Acrey
10:50 12 Nov 18
Jake and his guys were amazing in helping us get through flooding from Hurricane Florence. They were quick to get to the house and began drying out our soaked crawlspace immediately. They came back every day (often twice a day) to monitor and adjust the fans and dehumidifiers to maximize the drying of the crawlspace and floor joists. They explained everything they were doing along the way and also were very helpful in coordinating efforts with the insurance adjuster. They were more than fair on the costs and I'd recommend them without hesitation.
Brian Crews
14:54 01 Nov 18
Jake and his team were knowledgable, responsive, open to multiple options to safely restore the damage, and the final result was structurally sound and aesthetically pleasing. Not looking forward to future water damage, but certainly no question that I'll call Jake if it happens!
Stephen Blackwelder
21:01 10 Aug 18
I called Jake at 7:00 am and he and his team were here within an hour! I had a major leak from my ice maker while away for the weekend and my carpets were soaking wet. They did an amazing job extracting the water and drying everything and saving my carpets. Their fast response time and reasonable prices make this company outstanding and I highly recommend them!
Jake and his team were great! Jake came out quickly to give us an estimate and was very responsive to our needs. He kept us updated on his work and finished in a timely manner. We hope to never have water damage again, but if we do we will certainly call Jake.
Julia Williams
11:22 10 May 18
Small company .with great workers , jake with his team work hard , I highly recommend this company
Parrot Floor
14:05 06 Apr 18
I couldn't be happier with the work Jake and his team completed on my flooded basement. The quality of work and attention to detail was impressive. It was also very easy to reach Jake with any questions or concerns, and he was prompt in his replies. I would absolutely hire Carolina Water Damage Restoration again.
Jennifer Spain
01:16 01 Mar 18
Jake came by my house this morning to try to find out where/how water was seeping under my living room hardwood floor in two corners. I spent some time looking at it and couldn't figure it out.He spent an hour looking/digging around the area until he finally solved the mystery-- water was coming through a couple tiny holes in the bottom of the exterior door casing. We confirmed it by pouring water on those spots and watched as it dripped inside. Crazy.Very friendly, thorough service and an incredibly reasonable price. Thanks, Jake! I will definitely call you again if I ever have water damage issues in the future, and will recommend you to friends.Oh, and he fit me into his schedule the day after I called him. I greatly appreciated that.
Jake and his crew were great! I cant thank them enough for the fast clean up from water damage in my kitchen. Call them you wont be disappointed!
lacey mcdougall
15:30 31 Jan 18
Jake is a small business owner that came to my rescue when I went to a client of mine's home and found a busted pipe. I called him and he and his team came right out and started the restoration process within a couple of hours. They did a very thorough job in removing the water damaged area's of this home. Then they cleaned up all the mess and hauled it all away. If I ever find my self in need of this kind of service again, I will not hesitate to call Jake again. I will also give his name out to anyone in need of water damage restoration.
Holly Latta
21:52 19 Jan 18
We discovered leak and molds in our basement. We called Jake and he showed up very quickly. He figured out the leak was caused by condensation from our newly installed HVAC unit. He wrote a detail note about it with his contact information. My HVAC company Service Expert took care of everything. Thanks to Jake's team for quickly pointing out the issue with detail descriptions. I would recommend Carolina Water Damage to my friends and family for any water damages issues.
Sanjiv Bajpai
18:34 11 Nov 17
Owner of the company was polite, thorough, timely, and went above and beyond my expectations. I would recommend to family, friends, and acquaintances alike.
Patrick Willhite
22:05 23 Oct 17
I had really bad water damage in my garage and living room due to a hot water line leak. I initially hired another company to do the damage prevention and restoration and it was a slow, painful, and disorganization process. Because of the problems I had with the original restoration company, I decided to hire Carolina Water Damage Restoration (based off of their reviews). Jake and his crew did a great job. They took care of everything. From contacting the insurance agent to managing the entire restoration process. Having damage to your house can be very stressful, but with Carolina Water Damage Restoration handling everything I literally had to worry about NOTHING! Also, the restoration they did to my house was perfect. My living room looks exactly the same as it did before and my garage actually looks better (its cleaned up now). Thanks Jake!
Robert Whitaker
00:29 13 Oct 17
Jake and his crew did a fantastic job mitigating our extensive flood damage, great to work with and very personable, highly recommend
Jake with Carolina Water Damage Restoration was extremely responsive, knowledgeable and reasonably priced. We found mold when demo-ing our master bathroom and while we feared the worst, within MINUTES of emailing Jake he responded he could come out and assess what we were dealing with, and literally within a few days we not only had a reasonable quote, but the mold was re-mediated with barely a blip in our construction timeline. We both felt Jake was honest about the extent of the mold, and assured us his process would keep us safe and remove the mold. We would absolutely recommend this local business and would contact them again in the future if we ever needed this service!
Jake, the owner of Carolina Water Damage Restoration and his expert team are doing a great job by providing water damage and mold remediation services to one of my client at Raleigh North Carolina.
David H Sherr
12:34 06 Mar 17
This company is amazing -- we had some questions about damage to our home after the hurricaine and Jake and his team were incredibly fast and responsive -- they were professional, helpful and extremely thorough -- we hope we'll never need home restoration again, but if we do we'll know exactly who to call -- can't recommend them highly enough
Tica María
19:11 28 Feb 17
Jake and his team responded to my request immediately and mitigated the water damage risk thoroughly with low price. I highly recommend the Company!
Xuedong Fan
16:39 06 Feb 17
We live in the condos in Preston and had water damage in our living room and bedroom from a leaking pipe 2 floors above us. After getting estimates for mitigation and then restoration from several of the larger companies, we contacted Carolina Water Damage Restoration. This is a small company, locally owned by a great young man. From start to finish, this company was absolutely outstanding. The owner, Jake Galiani, and his small team, was very professional, courteous, easy to communicate with and responded to any questions we had immediately. He worked directly with our insurance company (USAA) and had the whole project (mitigation plus restoration) completed within 10 days. The project management was totally coordinated and Jake did most of the restoration work himself. Their prices were very fair and the detailed estimates sent to USAA were approved immediately. I highly recommend this young entrepreneur and his company without reservation. If we ever get into a situation like this again, he will be my first call.
Jeffrey Schuller
11:44 28 Dec 16
Very prompt and professional. Job was taken care of quickly and was very neat. Thanks
Scott Beauchamp
16:59 02 Dec 16
I needed someone ASAP to evaluate my buyers property and Jake worked with me and was able to make time in his busy schedule to get out there. He was very thorough and had competitive prices. As a Realtor, I'm always looking for dependable and reliable vendors to keep on speed dial and Jake is now added to my list.
Alicia Rabil
12:07 14 Sep 16
These guys are great! Jake was able to come out very quickly to my house. He was able to assess the problem and immediately began working on a fix. He was very thorough in looking for problems and was able to provide a solution. I am very thankful for his quick response and professionalism. I encourage you to call these guys if you need their services. I will definitely use them again.
Great experience. They came out at 3 am within 30 min of the noticed water damaged and saved us from a lot more problems. They were always in contact with us upfront and super helpful. I would definitely use them again. They get the job done right!
Ryan Brucks
15:47 05 Jul 16
Jake and his team responded quickly to my call and did a great job. They were all very friendly and informative. Everyone kept the work site clean/dust-free and handled my furniture with great care. I could tell I chose the right company from beginning to end.
Suzanne OHanlon
17:07 02 Jul 16
Get A Free Consultation for Your Restoration Needs!
Contact Us