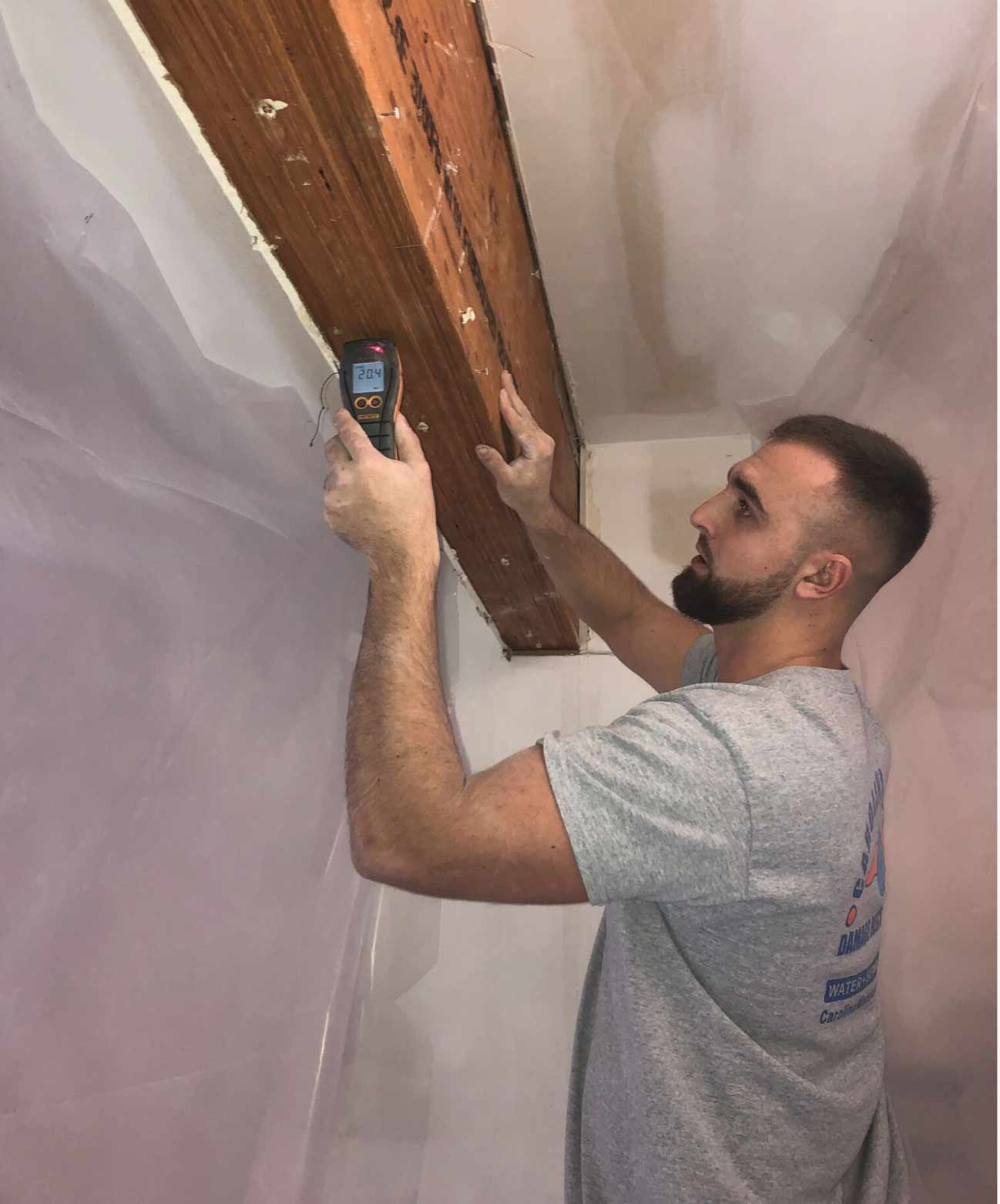 Carolina Water Damage Restoration is a team of close elite water damage specialists and long time contractors. We offer 24 hour emergency water damage repair service to customers in the Triangle area.  The initial plan for the company was to be just like the other restoration companies who cover all things from fire damage, water damage, and sometimes new construction. In 2016, owner Jake Saliani (life long Cary, NC resident) decided it would be a good move to specialize mainly in water damage and it's secondary damages.
Being so focused on water damage, and setting the rest aside, allows Carolina Water Damage Restoration to deliver only the best service for customers who are experiencing water damage emergencies and the fallout for those emergencies. This had been Jake's dream from day one and allows the company to live by their original mission of being the best in the water damage restoration industry.
With an IICRC certified team and state of the art drying equipment, Carolina Water Damage Restoration is well equipped to respond quickly to any size and type of water loss in central and eastern North Carolina. We are ready to pick up the phone with a live member of our team 24/7 365 days of the year. Our promise to you is to minimize the chaos of your home's loss and it's affect on your personal life. Let us take the extra work load off your hands of dealing with your insurance company by dealing with them one on one from start to finish! We are able to work with ALL home insurance companies.


If You Are Experiencing a Water Damage Emergency in NC
Call us immediately at 919-302-2729 if you are experiencing a water damage emergency in North Carolina. We are open 24 hours a day and 7 days a week. We currently provide service to the following areas:
Get A Free Consultation for Your Restoration Needs!
Contact Us