When Water Damage strikes, We Respond Fast!
Emergency Water Damage Restoration Butner NC
From sewage backups, pipe and appliance leaks to mold remediation, flood damage and storm restoration in Butner, contact the experts at Carolina Water Damage Restoration now. An IICRC certified technician will take your call and provide a free consultation for the restoration services you need in Butner and surrounding areas.
Appliance leaks, even small ones over time, can lead to massive water damage in your property. When you need appliance leak cleanup Butner NC, the team at Carolina Water Damage Restoration can help. Whether you have a leaking washing machine, dishwasher, refrigerator, hot water heater or other appliance, Carolina Water Damage Restoration is the name to trust. Our team is IICRC certified to handle water damage cleanup, water damage repair and water damage restoration Butner NC and will make short work of your appliance leak. Contact us 24 hours a day to receive a free consultation for appliance leak cleanup and appliance leak repair in Butner.

Have you experienced a water damage emergency? Carolina Water Damage Restoration is on call 24/7 to assist with broken pipes, ceiling leaks, sewage backups, crawlspace water damage, hardwood floor water damage and any other issues you may experience. Our team will be on site fast for water removal, water damage cleanup & water damage repair. Call now for a free consultation on IICRC certified water damage restoration Butner NC.

Raw sewage contains disease and bacteria that can be transmitted to humans and pets if not treated properly. As such, it is imperative to contact a professional water damage company to handle sewage cleanup Butner NC. Carolina Water Damage Restoration has the training and IICRC certification you can count on to handle sewage backup cleanup in Butner. Our team will be on site fast to establish a containment zone, remove raw sewage and get to work on sewage cleanup Butner NC. From there, we handle all needed sewage backup repair and sewage backup restoration services needed for your commercial or residential space. Contact us online now or call 919-302-2729 now to receive a free over the phone consultation for sewage cleanup Butner NC.
At Any Time, Any Commercial Property Can Be Impacted Water Damage
Commercial Water Damage Restoration in Butner
When your business experiences water damage, contact the IICRC certified team at Carolina Water Damage Restoration. We are licensed and certified to handle all of your commercial water damage restoration services in Butner and surrounding areas. No matter the size of the issue or the cause, Carolina Water Damage Restoration will be on site fast to mitigate the damages, clear away standing water and get started on emergency water damage cleanup. From there, we provide a thorough inspection and get started on water damage repair services. No job is too big or too small for Carolina Water Damage Restoration. Our team is always on call for commercial water damage restoration Butner NC and beyond,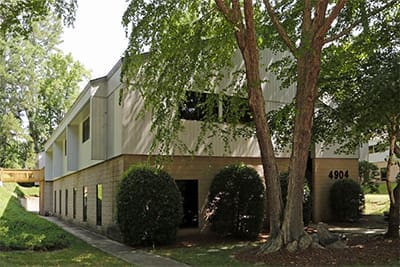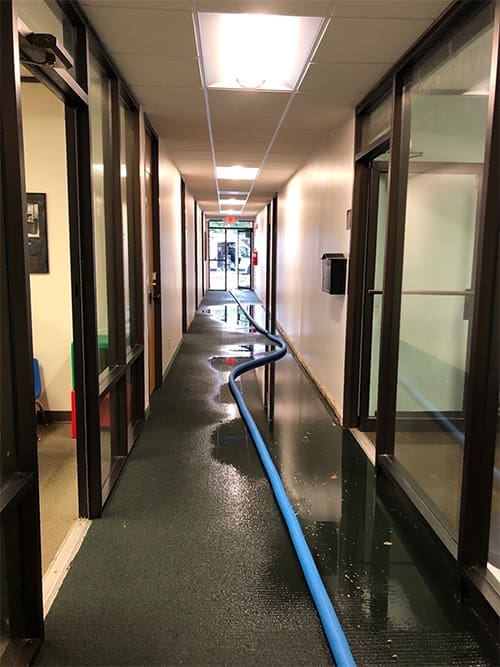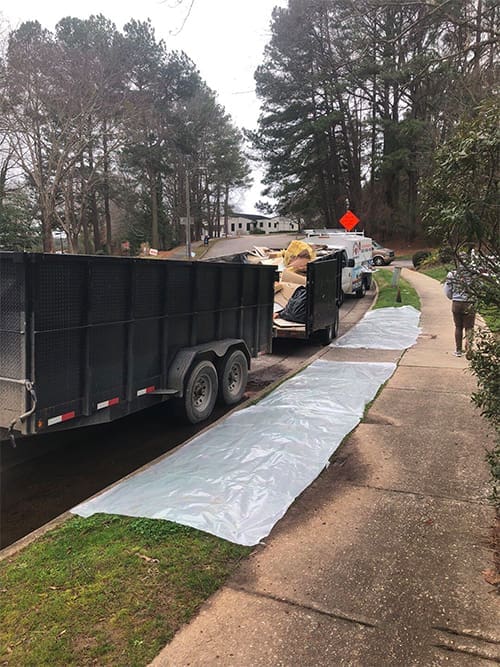 We Work For YOU Not The Insurance Company
The Trusted Name For Water Damage Restoration in Butner
We understand the impact that water damage in Butner can have on you, especially when it's your home that is damaged. Each item that is destroyed is more than just a piece of furniture or discounted painting from the flea market, they tell are memories and stories from your past. We always work hard to save what we can, but if there is a loss, we leave your home in the same or better condition than it was in before the water damage happened.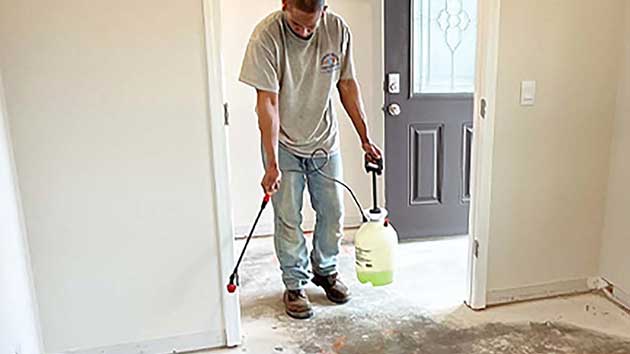 Need Mold Remediation in Butner?
When it comes to remediating mold, ensuring you have the best professional mold remediation cary NC, Toxic mold removal cary NC and mold restoration cary NC services is important. Carolina Water Damage Restoration in Cary NC, Raleigh NC is dedicated to fast and efficient treatment of surfaces in your home contaminated by mold.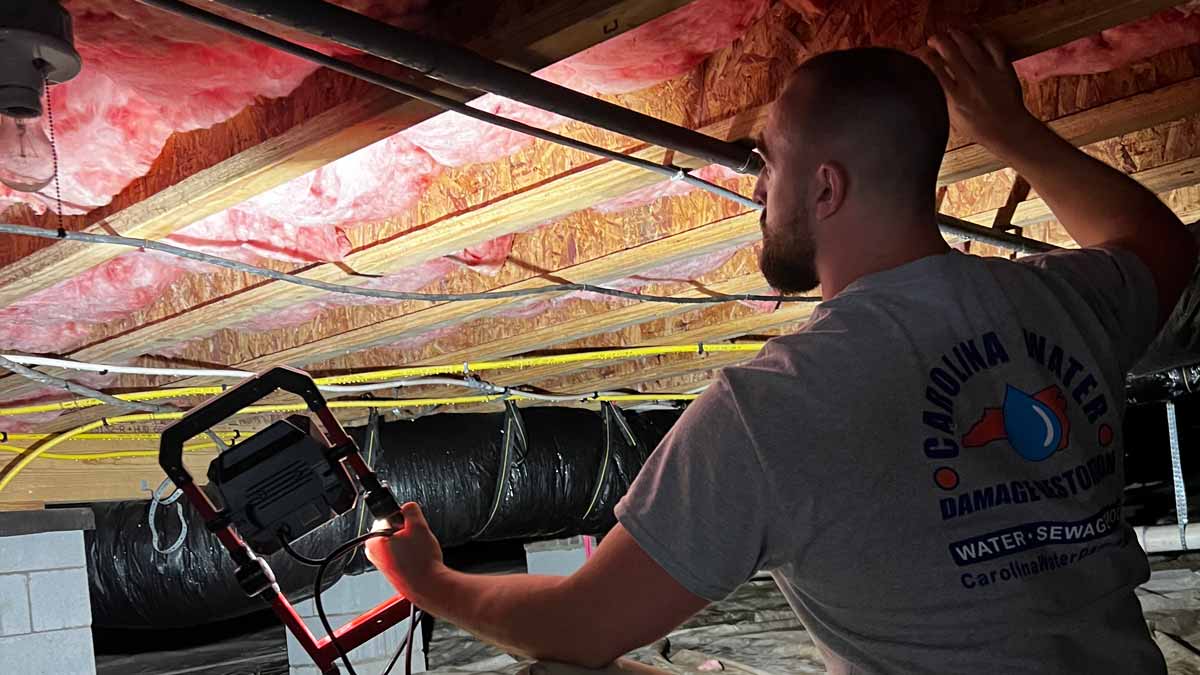 Need Crawlspace Repair in Butner?
If you've found yourself in need of Crawlspace Repair in Cary Carolina Water Damage Restoration can help. Our IICRC certified team is on call 24/7 for emergency Crawlspace Repair for both residential & commercial clients in Cary. Give us a call at for a free consultation.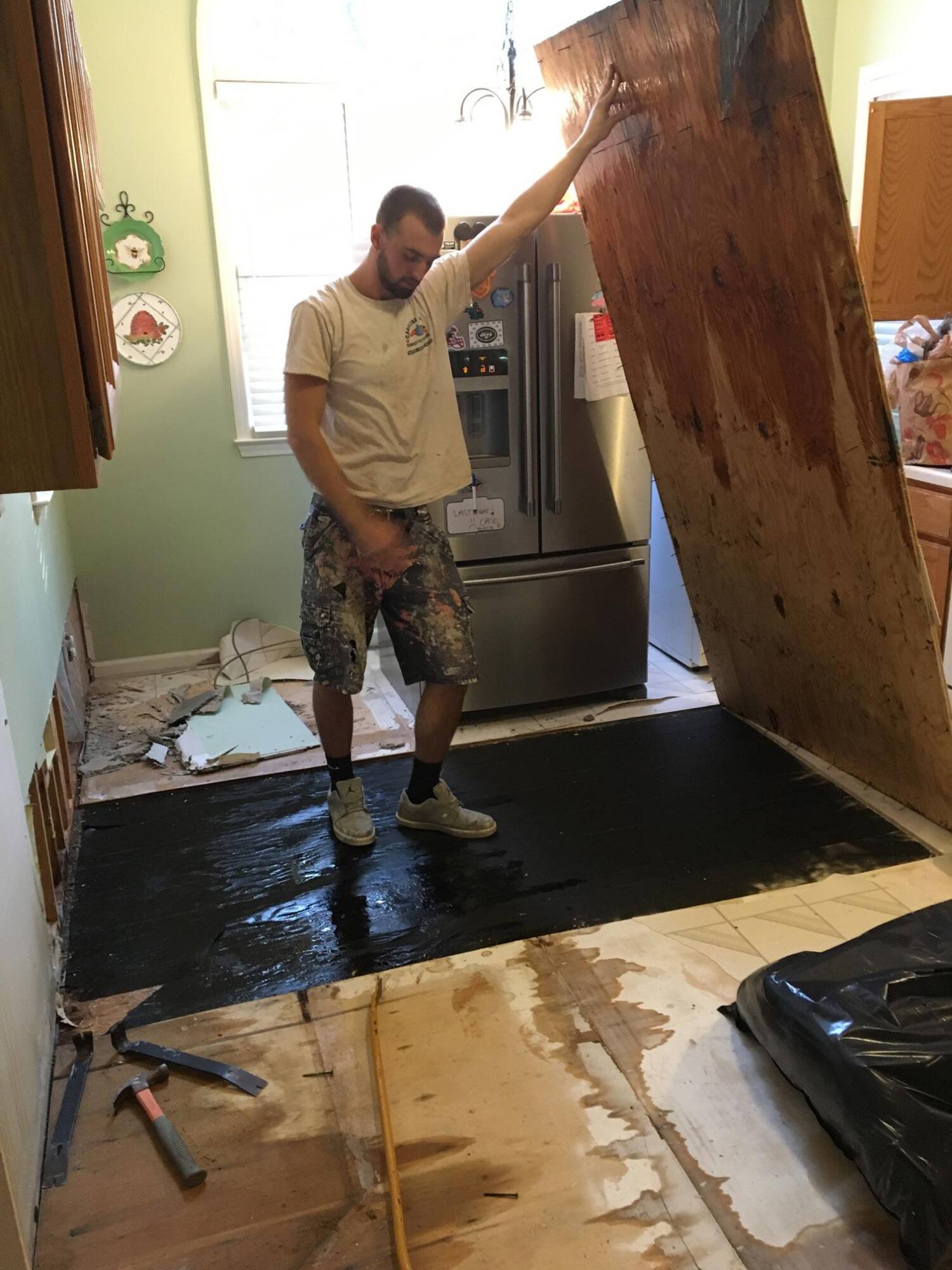 Frequently Asked Questions
Top Water Damage FAQs You Should Know
You have questions, we have answers. We know that this might be your first time going through this, but we deal with water damage in Butner every day. Here are a list of questions we hear a lot from our clients and prospective clients.
Have Specific Questions About Water Damage in Butner?
Our team is always on call, 24 hours a day to answer any additional questions you may have. Just call 919-302-2729
Why Choose Carolina Water Damage Restoration in Butner?
We Care About The Finished Product.
Contact us online or call Carolina Water Damage Restoration at 919-302-2729 or for commercial and residential mold, storm and water damage restoration Butner NC. Our experts are IICRC certified and on call 24/7 for all of your restoration needs. Contact us around the clock for a free consultation on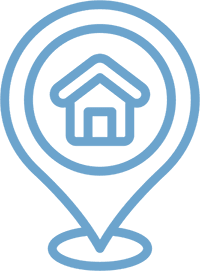 We serve many areas in the Triangle.
Our service area extends throughout the entire Triangle area including: Fuquay Varina, Zebulon, Wendell, Youngsville, Chapel Hill, Durham, Morrisville, Wake Forest, Lillington, and Knightdale. We are local, can be on site quick, and you can call 24/7 for a free quote. Click here for our entire service area.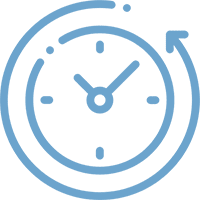 Restore Your Property in record time
Our 24 hour service guarentees we can have someone out and servicing your emergncy before things get worse.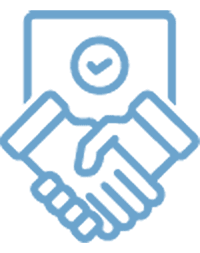 Leave the negotiations to the pros
We have a whole team of experts in your corner ready to negotiate on your behalf to get you the compensation you deserve.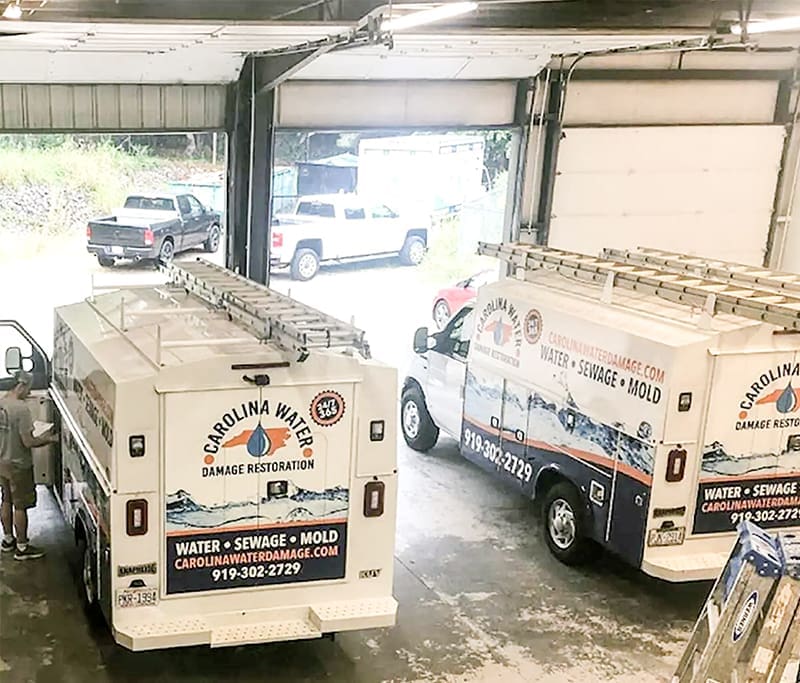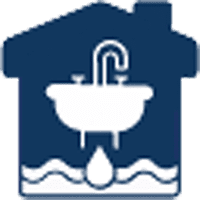 property owners are impacted by water damage every day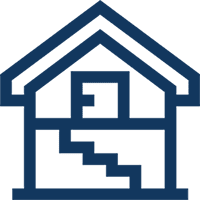 of basements will experience water damage in their lifetime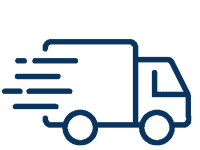 Our average water damage response time in Butner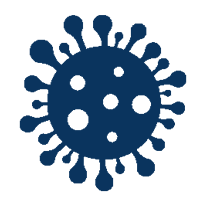 Mold can form on water damaged materials as soon as 24 hrs
See What Our Customers Have To Say
Excellent
4.9
★
★
★
★
★
Based on 64 reviews from
review us on
Jordan
★★★★★
Words cannot describe how awesome Jake, Landon, and Fabian were during this whole process. Had a dishwasher line bust at midnight and they were there within an hour. They went above and beyond to help me any time I needed it. Everyone was professional; breaking down everything they were doing, keeping me promptly updated on the repairs, and responded to all my questions. I will definitely be using them again and anyone reading this should as well. I cannot recommend them enough!!!
Jack Starr
★★★★★
I cannot say enough good things about Jake and the rest of the CWDR team. Jake is an excellent communicator about the status of all repairs. He worked with us at every step to make sure we knew what work was being done. Look no further for a great team to work with that does high quality work!
Matthew Hatfield
★★★★★
In general, they were fast, affordable and transparent. Specifically, Jake was great to work with. I definitely recommend them
Alex Hudson
★★★★★
Water had started leaking from our ceiling so of course we freaked out and this was the first 24/7 number I found. They answered and I was talking to a real person the entire time. This person was calm, knowledgable, and clear with his information to help us figure out what the problem was and how to stop the leak. I would and will recommend this company to anyone with such issues.
Kevin Garofalo
★★★★★
I've worked with Jake on his marketing since he started his company, which means I see the inner workings of his business. He cares about the quality of work and service that he and his employees provide. I like working with clients who have a passion for the work they do, and though it may be strange, he really is passionate about water damage repair.
Nancy Tavalsky
★★★★★
No one expects ever to have water damage- but when you do call Jake instead of any of the big name water mitigation companies. Jake the owner was there personally and immediately and worked with us all the way through to the finish. He does what he says he's going to do and most important it gets done when he says it will, unlike most reconstruction. His attention to quality and detail in my home put me at ease.We highly recommend Jake!!
David
★★★★★
I had the unfortunate experience of waking up in the middle of the night to water pouring through the ceiling from the upper floor. I contacted Carolina Water Damage Restoration and they came out the next day. Jake was extremely communicative throughout the cleanup and remediation process, as was Landon. They showed up when they said they would, they responded to my questions, the areas being remediated were sealed from the rest of the home and all debris was removed. Simply amazing! What was a super stressful event was eased by the professionalism and competence Jake and his team brought to the project.
Emily Marie
★★★★★
Jake and Landon were awesome. This was our first major issue as homeowners and they made it so much easier for us. They were able to come out next day and get started. While they were working everything was sealed so we didn't have to worry about dust or a mess anywhere else. Jake was able to work with our insurance and really helped move the process along. Highly recommend them!
David Hennon
★★★★★
This is written by David's wife, Pam.I was in Durham from out of state to visit my son and family recently during a health crisis.A significant amount of water was discovered in my son's crawl space.I called several companies for estimates, and Carolina Water Damage Restoration was one of 2 who returned my call.I can't begin to explain the positive experience we had with Jake and Landon.They came promptly for a fair and reasonable estimate, showed pictures and video of extent of water.They came the next day, a Friday and pumped the water out.Jason continued to educate me on the possible sources of water.Left his equipment in the crawl space to try and dry it out over the weekend.Jake has promptly answered voicemails that I have left for questions.Jake and Landon are true, honest professionals that I would recommend to anyone in need of their service.Thank you again.
Andrew Ira Quinn
★★★★★
This was perhaps the third washer failure in my home of 20 years but the first to overwhelm my drain pain and provide a water feature in my downstairs hallway through my ceiling light. I had spoken to insurance, and it seemed that I may be in for an extensive repair. I wasn't sure who to call as it seemed I needed plumbing, electrical, drywall, etc. and was fortunate to find Carolina Water Damage Restoration.I went over the situation with Jake from CWDR on the phone and he gave me some advice on what I could do before he could get out there the next day which was a Saturday. He arrived on time and was very professional. He was also able to do his assessment without having to tear everything apart which was greatly appreciated and addressed potential electrical concerns so I could turn the power back on, etc.The actual source of the leak was identified, a seal was broken on the washer drain pain, and I was fortunate the water flowed through the ceiling light while I was home, so there was very little water damage, but it could and have been a lot worse, and if it was, CWDR is who I would put my trust in to address it. Thank you!
Our #1 Priority Is Restoring Your Home