Residential Water Damage Restoration
If your home has water damage it's important to get it repaired quickly so the water damage doesn't spread. Call or contact Carolina Water Damage Restoration for a free consultation on your residential water damage repair project today.
Commercial Water Damage Restoration
Has your business been damaged from a flood, leaky pipe, or other water damage emergency? Carolina Water Damage Restoration provides 24/7 emergency commercial water damage restoration services in Raleigh & The Triangle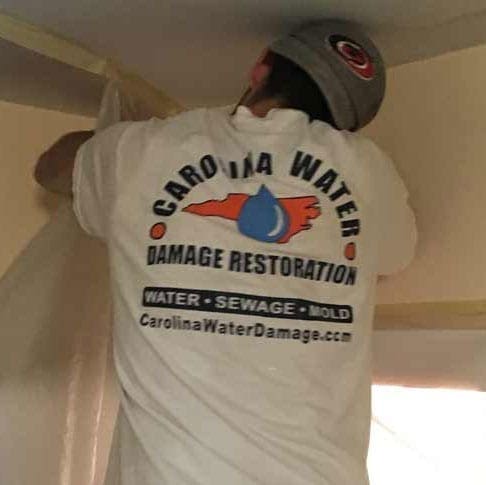 Carolina Water Damage Restoration Cary NC, Raleigh NC
In Cary NC, Raleigh NC and nearby areas, thousands of homes and businesses are damaged by storms and floods on a yearly basis.  In fact, the most damage ever caused by a Hurricane, in the Raleigh NC area, was caused by water, not wind.  Of course, natural disasters aren't the only cause of water damage to your home or business, but making sure that the water damage is repaired properly can save you time and money in the long run. You can trust Carolina Water Damage Restoration to take care of all your water damage repair, cleanup, and  restoration, crawlspace repair, ceiling leak repair, and other emergency repairs.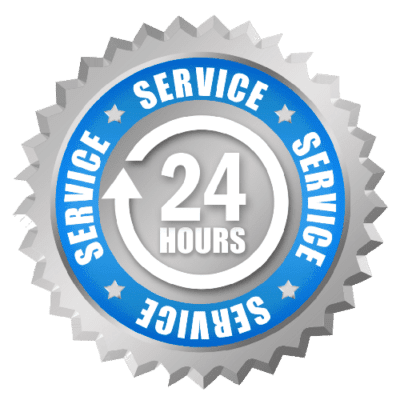 Toxic Mold Removal, Mold Remediation, Mold Restoration, Water Damage Restoration, Water Damage Repair & Clean Up In Cary NC, Raleigh NC
As a water damage restoration services provider company at Cary NC and Raleigh NC, we do more than just repair water damage and crawl space repair that may have been caused from broken plumbing, sewage backup, basement flooding or storm damage, a broken water heater, or any other source.  We start with an inspection to make sure that we know the full extent of the water damage and that the source of the damage has been stopped. If you've had water damage issues and they haven't been cleaned up properly, they may lead to more issues, including toxic mold. If that's the case, you might have use for our mold remediation, mold restoration and toxic mold removal services. We inspect your toxic mold and after inspection we can repair your toxic mold with latest technology. This Toxic mold repair service provided by us will serve its purpose safely. Our experts will evaluate your crawl space, give you the explanation of what is happening, with an affordable solution. Whatever the case, we are going to do a full inspection to make sure that your home or business is taken care of.
Why Choose Carolina Water Damage Restoration If You Live In The Triangle Area of NC?
We serve many areas in the Triangle. If you live in Raleigh, Apex, Cary, Chapel Hill, Clayton, Durham, Fuquay-Varina, Garner, Holly Springs, Knightdale, Lillington, Morrisville, Wake Forest, Wendell, Youngsville, Zebulon, or surrounding areas in North Carolina, contact Carolina Water Damage Restoration. We also understand that there are many different choices for your repairing and restoring water damage, mold remediation, sewage backup, storm damage repair & flood damage restoration. We want you to know that we can work with almost any company that you use for your homeowner's insurance. We want to earn your business and we understand that by doing right by our clients we can build a lasting relationship. While we hate the idea of a storm, or other unforeseen circumstance, creating repeat business, we want you to know that you'll always be in good hands with Carolina Water Damage Restoration, no matter what the emergency and what time of day it happens. If you are experiencing a water damage emergency like water damage restoration, water damage repair, water damage cleanup, toxic mold removal, mold remediation, mold restoration, storm damage repair, flood damage restoration or require home inspection services.
Carolina Water Damage Restoration came out and looked at our crawl space for possible water leaks and made sure everything was in order. They arrived on time, gave us prompt details with pictures before leaving and answered all questions. Will definitely be using them in the future for any needs!
Alicia Lacy
17:18 12 Feb 21
Very satisfied with my experience working with Jacob and his team. Thank you guys!
Jared Morris
04:02 19 Jan 21
Fantastic work by Jake and his team when our HVAC unit leaked through our upstairs wooden floors and downstairs ceiling. The team was doing repair work the same day as the issue, and waited patiently for insurance to process before completing the job. Everything looks as good as new! I would recommend the Carolina Water Damage team to anyone I know, and keep them in mind for any future issues. Thanks again!
Todd Morecraft
20:28 27 Oct 20
I had water damage in both bathrooms upstairs which also affected the ceiling in my downstairs. This was the first time I ever had to deal with anything like this and I was very anxious. Nick Mattson and his helper Tristan were fantastic. They had to come back multiple times and were always prompt and worked around my work schedule. They were professional, knowledgeable, friendly and very reassuring. I would highly recommend Carolina Water Damage Restoration!
Janice Ditello
19:20 21 Sep 20
This was by far the best experience I have ever had with a company like this. Both Nick and Tristan were fantastic. They were courteous, prompt, and hardworking. They resolved a situation that no other company would address and had the whole situation resolved within 3 hours of first contact. I would highly, HIGHLY recommend this group for anyone needing water, sewer or mold cleanup/mitigation.
Julian Cockerham
19:58 16 Sep 20
Carolina Water Damage Restoration came out to inspect some areas of concern at my home and couldn't be more impressed. Nick and his partner were professional, attentive, and thorough. Their knowledge of these issues is extensive and I was reassured by their evaluation. I was drawn to this company by their positive Google reviews and they certainly delivered on their strong reputation. They are a small company that has the ability to handle large projects start to finish, but their size allows for quality control and employees like Nick who represent the company well.
Andrew Ruvo
13:38 04 Sep 20
Get A Free Consultation for Your Restoration Needs!
Contact Us