Water Damage Restoration, Repair and Clean Up Services in Cary NC, Raleigh NC
Carolina Water Damage Restoration would like to be there every step of the way supplying all the skilled trades it takes to get your home or building back to perfection. It is common after water damage to have to patch up walls and ceilings, install new trim, and repaint. Our company guarantees our skilled trade workers are the best whether it's professional painters, master carpenters, quality flooring installers, or any other trade needed to restore damage water has caused to your home.
Following your emergency call, Carolina Water Damage Restoration in Cary NC and Raleigh NC will handle direct billing to your insurance company and save you the hassle. If you're experiencing water damage right now, contact us at 919-302-2729
Emergency Water Damage Repair & Restoration in Cary, NC
When water damage emergencies affect your home, you need a company that is able to provide emergency water damage repair & restoration no matter when the damage occurs. If you live in Cary, NC and have an emergency water damage issue, contact Carolina Water Damage Restoration. We are on call to assist with water damage emergencies 24 hours a day, and provide fast emergency water damage repair & restoration.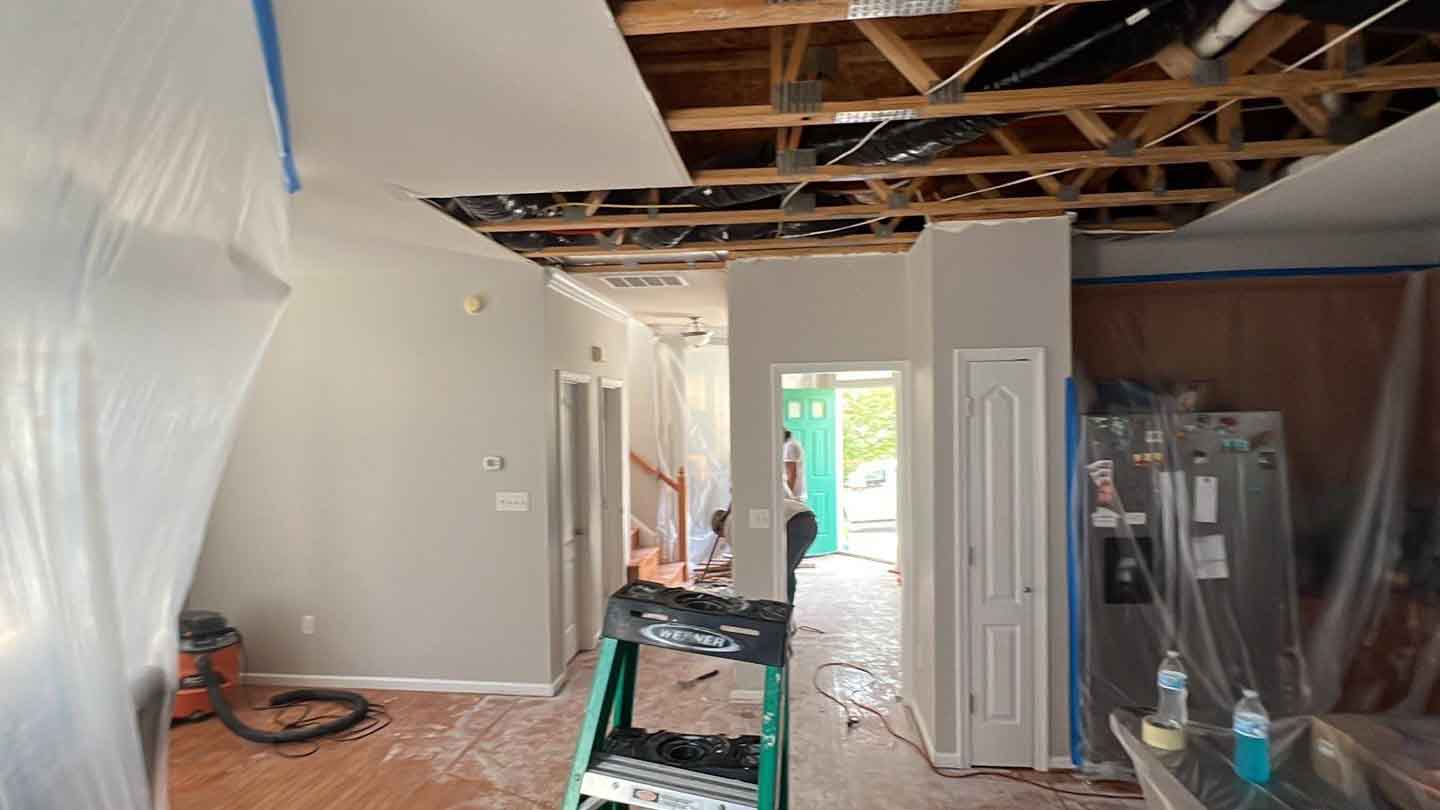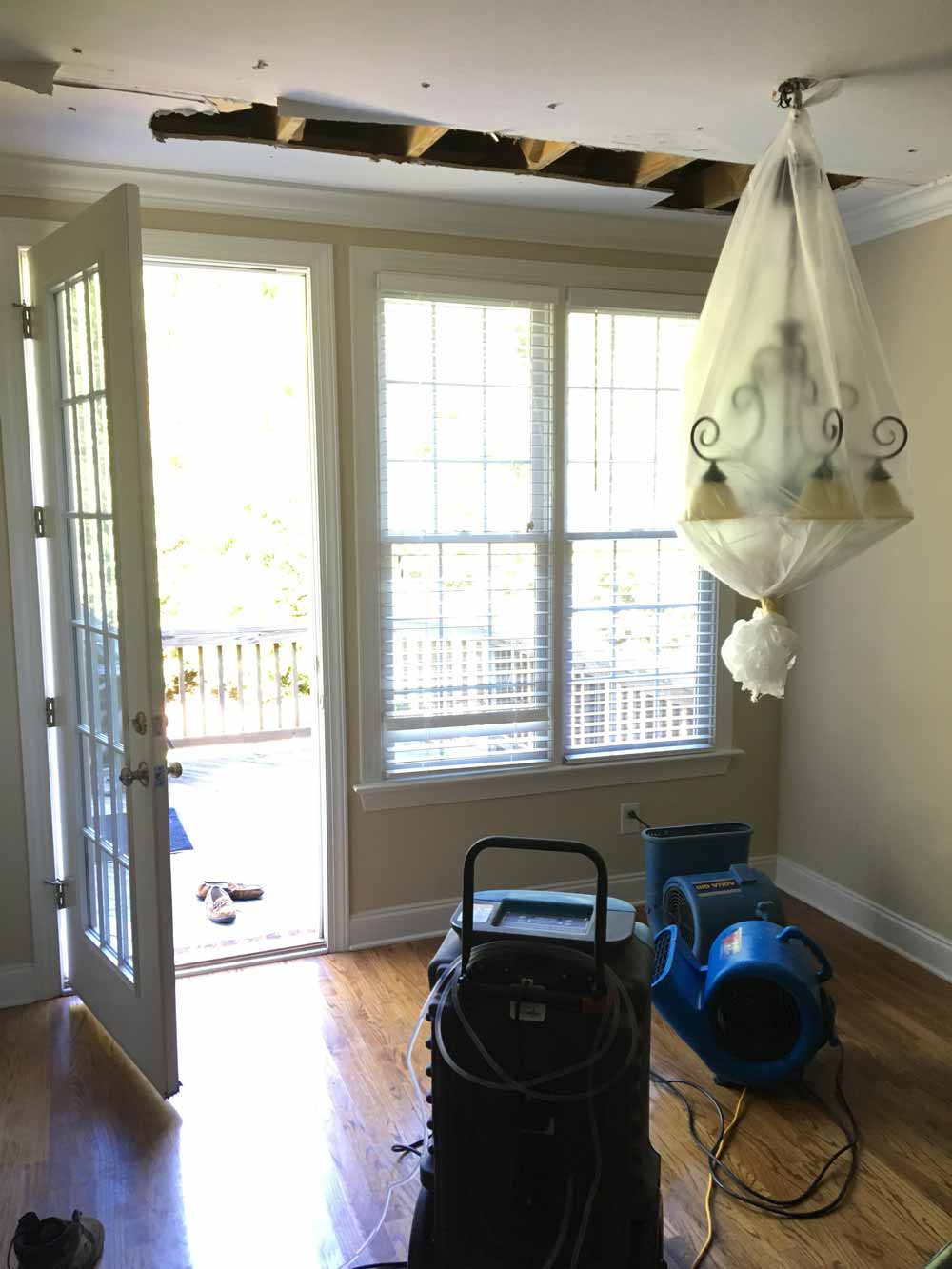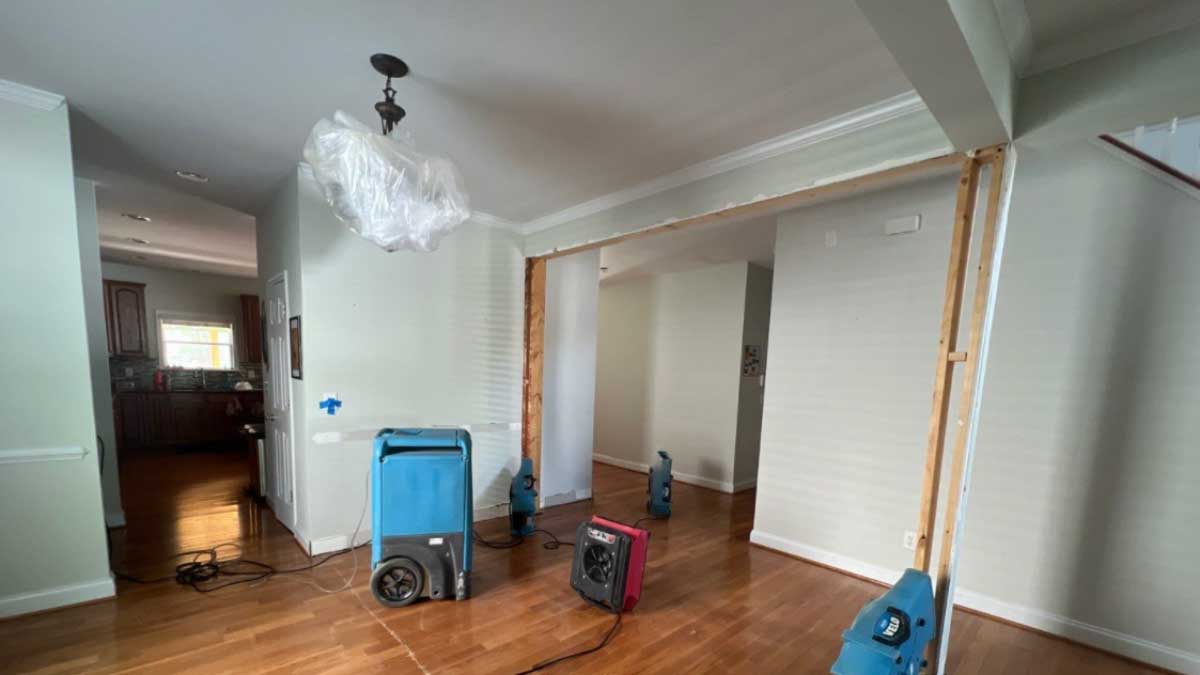 Common Causes of Water Damage in Cary, Raleigh NC& Surrounding Areas.
Water damage can happen to anyone. Carolina Water Damage Restoration can locate the cause of your water damage issues and prevent further problems to your home such as mold growth or rotted wood. Some common causes of water damage are:
Flooding
Broken Pipes
Overflowing Toilets & Bathtubs
Long Term Basement Humidity
Malfunctioning Household Appliances (washing machine, water heater, etc.)
Air Conditioners or HVAC Units
Our team will locate the source of the water damage and track it to make sure we repair and cleanup every place water has traveled in your home.
The Carolina Water Damage Process for Cary & Wake County
The responding team will mitigate any further damage by using our top of the line equipment to ensure your water damage issues are stopped in their tracks. After the source of the water damage is located we will deploy the use of water extraction equipment, an array of dehumidifiers, air movers, and other special equipment. It is important to ensure everything is dry to prevent any further damage.
Although we have stopped the home from experiencing further damage, the needed work does not stop there. Carolina Water Damage Restoration will help you restore your home to it's happy, normal state by employing skilled trade workers to fix the damage left by water in your home or residence. Let Carolina Water Damage Restoration of Cary NC and Raleigh NC be your local water damage specialists and aid you in the restoration of your home. Contact us today at 919-302-2729
Our Other Water Damage Services in Cary