Commercial Water Damage Repairs in Chapel Hill NC
There are a number of reasons that businesses and commercial properties in Chapel Hill can have a need for Commercial Water Damage Restoration Services. Carolina Water Damage Restoration is experienced in, not only providing high quality commercial water damage restoration, but in finding and stopping the initial source of the water damage. Weather the water damage is caused from a leaky roof, broken pipe, appliance break or sewer backup, our team is on call 24/7 for all of your emergency commercial water damage repair needs. When you call us, we'll stop the source of the water damage, dry out the affected areas, repair and replace any damaged items, and make sure that your business is back up and running in it's original condition. If you have been affected by water damage in Chapel Hill, Durham, Raleigh, Apex, Garner, or the Greater Triangle area of NC, call Carolina Water Damage Restoration today.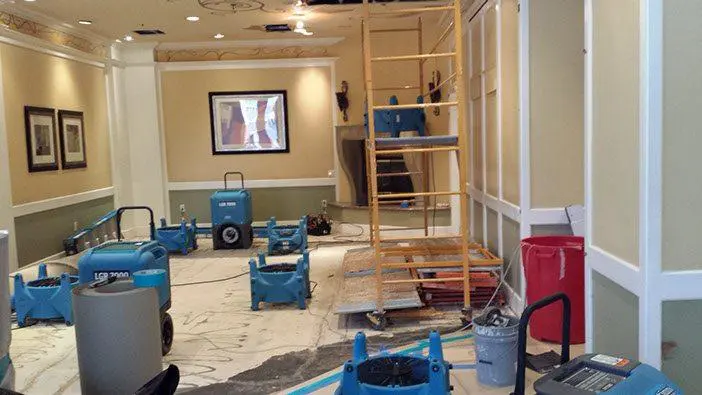 Sewer Backup Cleanup Service in Chapel Hill NC
When operating a business or running a commercial property, commercial sewage backup issues can arise more frequently than residential ones. This is because the sewer mains for your property are often used more frequently and are shared with other nearby companies. Unfortunately, when sewage backup does happen, it can not only be disgusting, but it can be a health hazard to your tenants, employees, clients, and customers. It is important to quickly find a company who can provide thorough Commercial Sewage Backup Cleanup Services for your commercial property or business in Chapel Hill. Our experts are on call 24/7 and we'll send someone out to assess the damage and come up with a sewage backup cleanup strategy that will mean your property is back to it's original condition in no time. We will not only clean the affected areas, we will make sure to sanitize and deodorize them  as well to make sure there are no further potential health hazards for you to worry about. If your business in Chapel Hill has been affected by sewage back up call Carolina Water Damage Restoration today.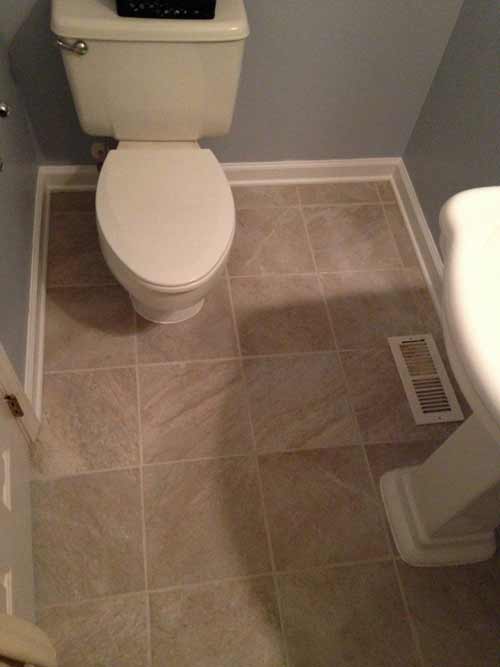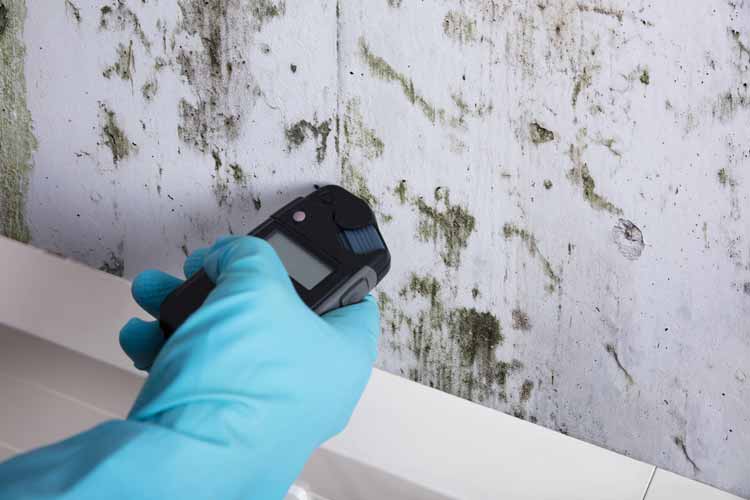 Commercial Mold Remediation in Chapel Hill
Do you suspect mold in your business or commercial property in Chapel Hill, NC? If you do, it's important to find a company who provides Commercial Mold Remediation and Commercial Mold Removal Services as quickly as possible. Mold buildup always poses a health risk to you, your tenants, clients, customers and employees, and it's better to make sure the mold issue is taken care of as quickly as possible. Carolina Water Damage Restoration technicians use state-of-the-art technology for removing mold and finding the source of the mold in your Chapel Hill Commercial Property, so we can make sure that the mold is taken care of once and for all. Give us a call or contact us online to schedule a time for us to assess the damage.