Commercial Water Extraction & Repairs in Durham NC
Durham NC has it's fair share of storms and other inclement weather. Of course storms are only one of the potential causes of water damage in Durham, NC. Broken and leaky pipes, malfunctioning appliances, and host of other issues can lead to your business or commercial property being affected by water damage. The Commercial Water Damage Restoration experts at Carolina Water Damage Restoration, are on call 24/7 and 365 days a year to help mitigate the damage caused from water damage at your place of business in Durham NC.
Our commercial water damage repair team starts by identifying the source of the water damage and fixing it. We then dry out and dehumidify the affected areas. Once the drying process is complete, we repair and restore the property to it's original condition so your business can be operational again. If your business or commercial property has been affected by flood, storm, or other water damage and you are in Durham, Chapel Hill, Raleigh, Apex, or anywhere in the greater triangle area, contact Carolina Water Damage Restoration today.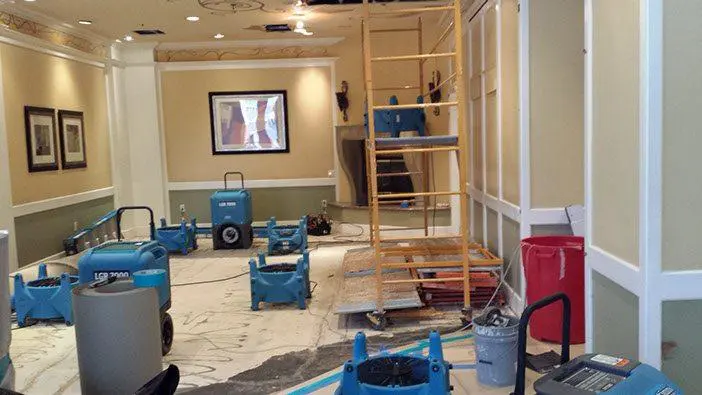 Commercial Sewage Backup Cleanup in Durham NC
If your business or commercial property has been damaged by sewage backup, contact the Commercial Sewer Backup Cleanup technicians at Carolina Water Damage Restoration in Durham, NC. Sewage backup in businesses and at commercial properties is more common than residential sewage backup. This is because of the sheer volume of use and the fact that commercial sewer lines are often shared by multiple businesses in neighboring areas. Fortunately, Carolina water damage is on call 24/7 to help you with your commercial sewer backup cleanup needs. We will clean up the affected area, make sure it is dried out, sanitized, and deodorized before repairing and restoring the space. If your business in Durham has been affected by sewage backup, call Carolina Water Damage Restoration as soon as possible.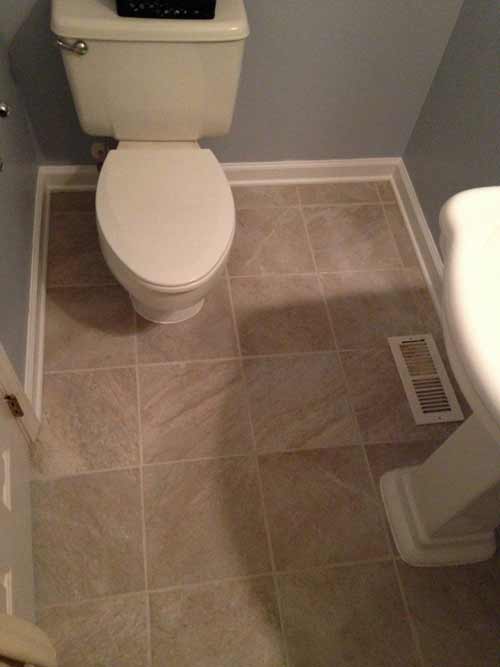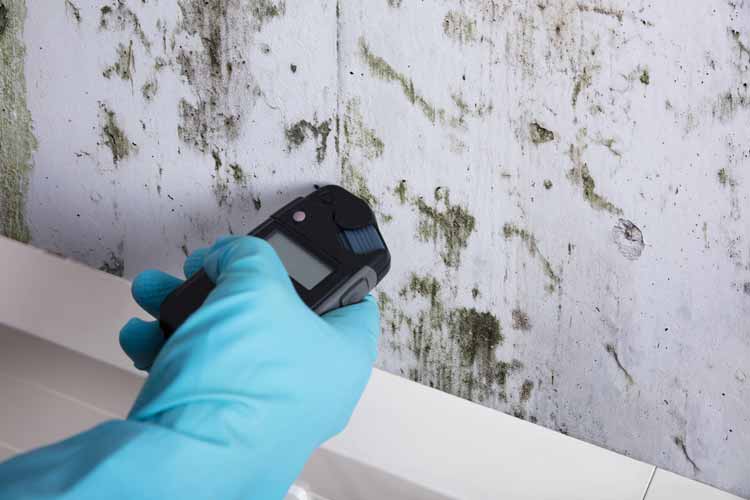 Commercial Mold Removal in Durham NC
Your business may have mold growth that has gone unnoticed. Often times by the time mold becomes noticeable it has become hard to manager and remove. Carolina Water Damage Restoration, in Durham, has extensive experience with Commercial Mold Removal & Commercial Mold Remediation. If you have noticed, or suspect that you may have, mold growth, it can not only be unsightly, but it can be a health hazard to you, your employees and others who frequent your commercial property or business. It's important to have a commercial mold removal team come on site and begin the mold remediation possible as quickly as possible. Call Carolina Water Damage Restoration before the problem gets worse.