Basement Flood Cleanup Services
As the lowest point in the home, a basement will be the first area that tends to flood in a water-related emergency. Basement flooding can be the result of storm damage and flooding, sewer backups, busted pipes, overflowing sinks or appliances, seepage from groundwater, and many other sources. The most dangerous cause of basement flooding occurs when pressure from water outside the basement or foundation wall exceeds pressure inside, as this can crack or rupture the basement wall or the foundation. Whatever the cause, when you need basement flood cleanup in Knightdale, NC, contacting a professional water damage restoration company capable of performing flooded basement services is vital to prevent serious structural damage.
In addition to the foundational structural damages related to basement flooding, water damage can destroy paint on walls, trim, and other non-supportive structures within your basement and home. Mold can also be a problem after a basement floods, and can easily spread to other areas of your home through spores and other particulates. At Carolina Water Damage Restoration in Knightdale, NC, we have extensive experience in basement flood cleanup, as well as resulting issues such as water damage restoration, and mold remediation services. When you experience a basement flood, contact the professionals at Carolina Water Damage Restoration.
Flood Damage Restoration in Knightdale NC
Carolina Water Damage Restoration is available 24 hours a day 365 days a year. When your home basement is flooded, we arrive quickly to ensure that the structural integrity of your home and aesthetic components can be preserved. Carolina Water Damage Restoration is here with Knightdale, NC basement flood cleanup and flooded basement services, including:
Water Removal
Structural Drying
Paint and Trim Services
Ceiling Repair
And Any Other Basement Flood Cleanup Needs In Knightdale, NC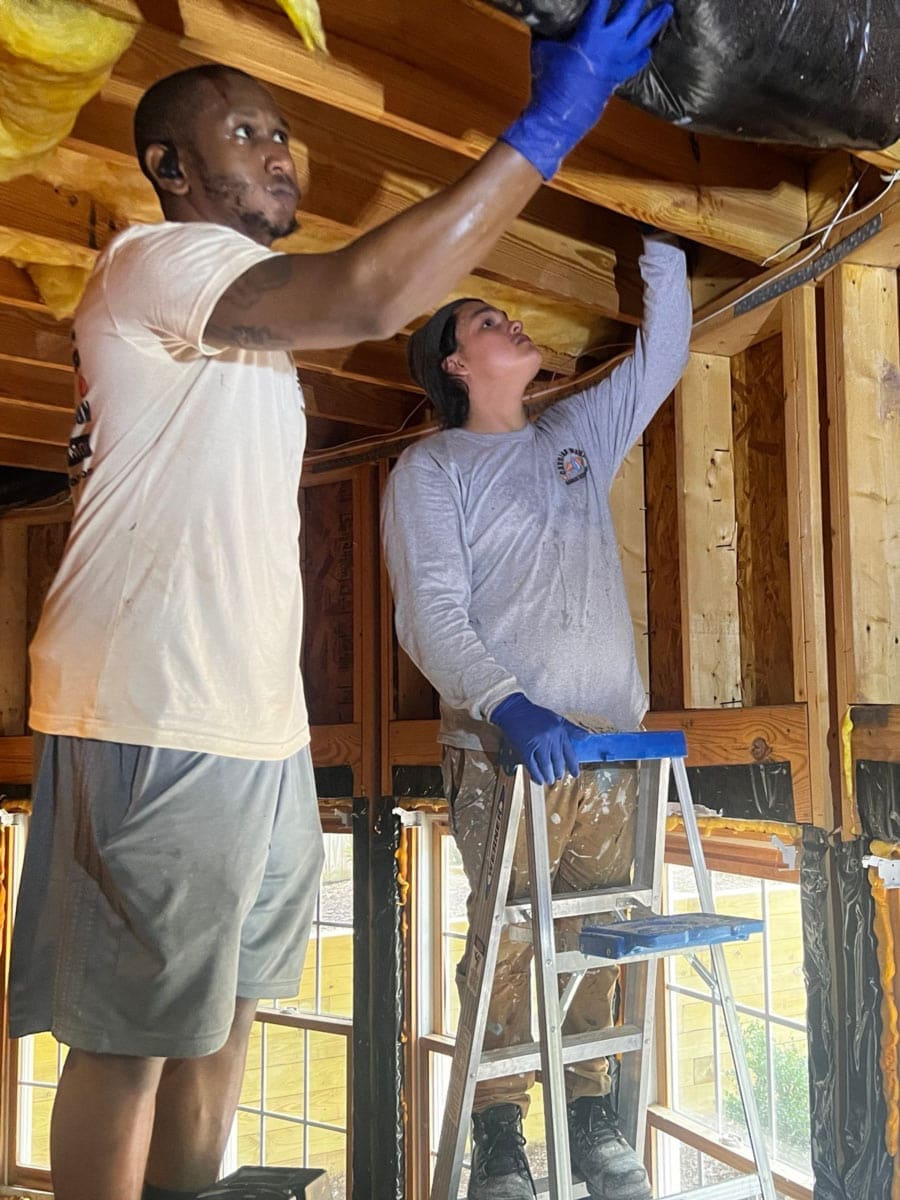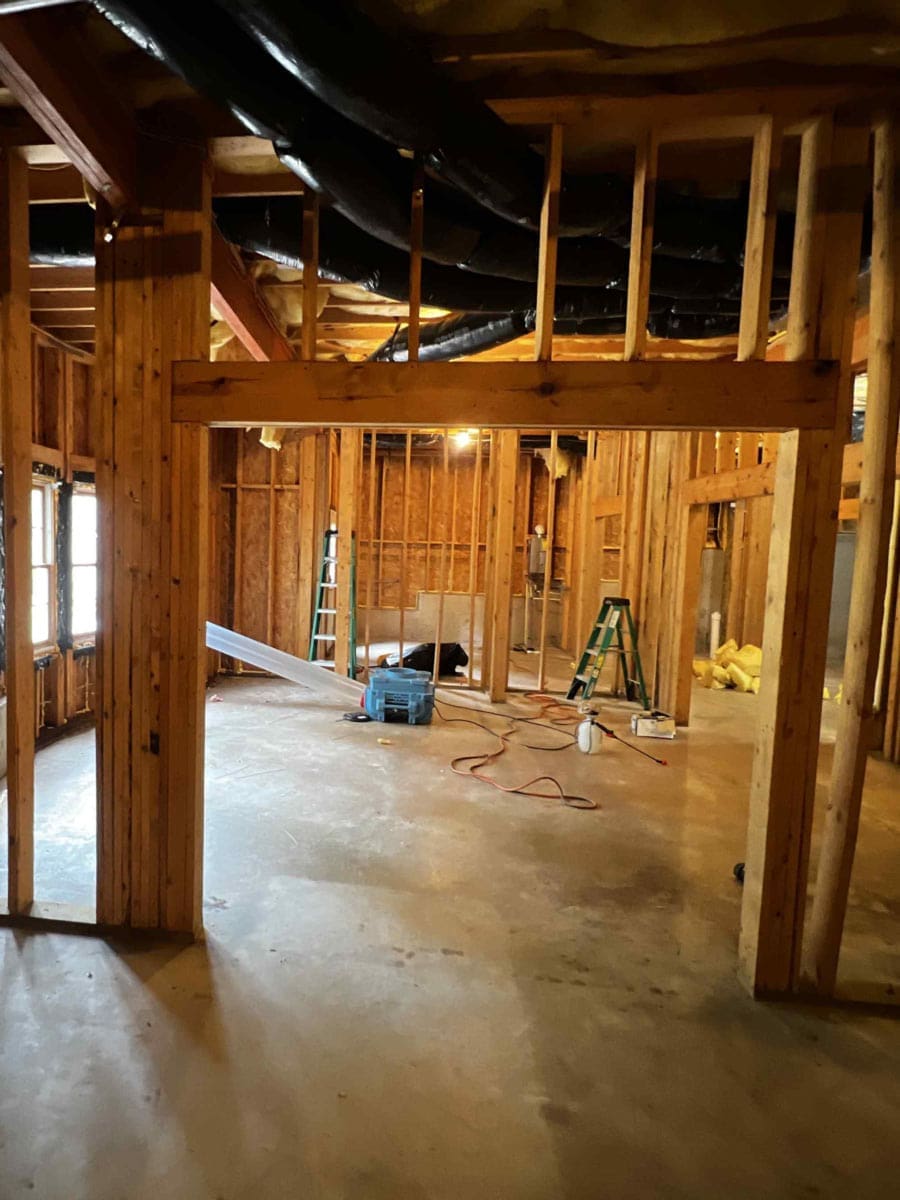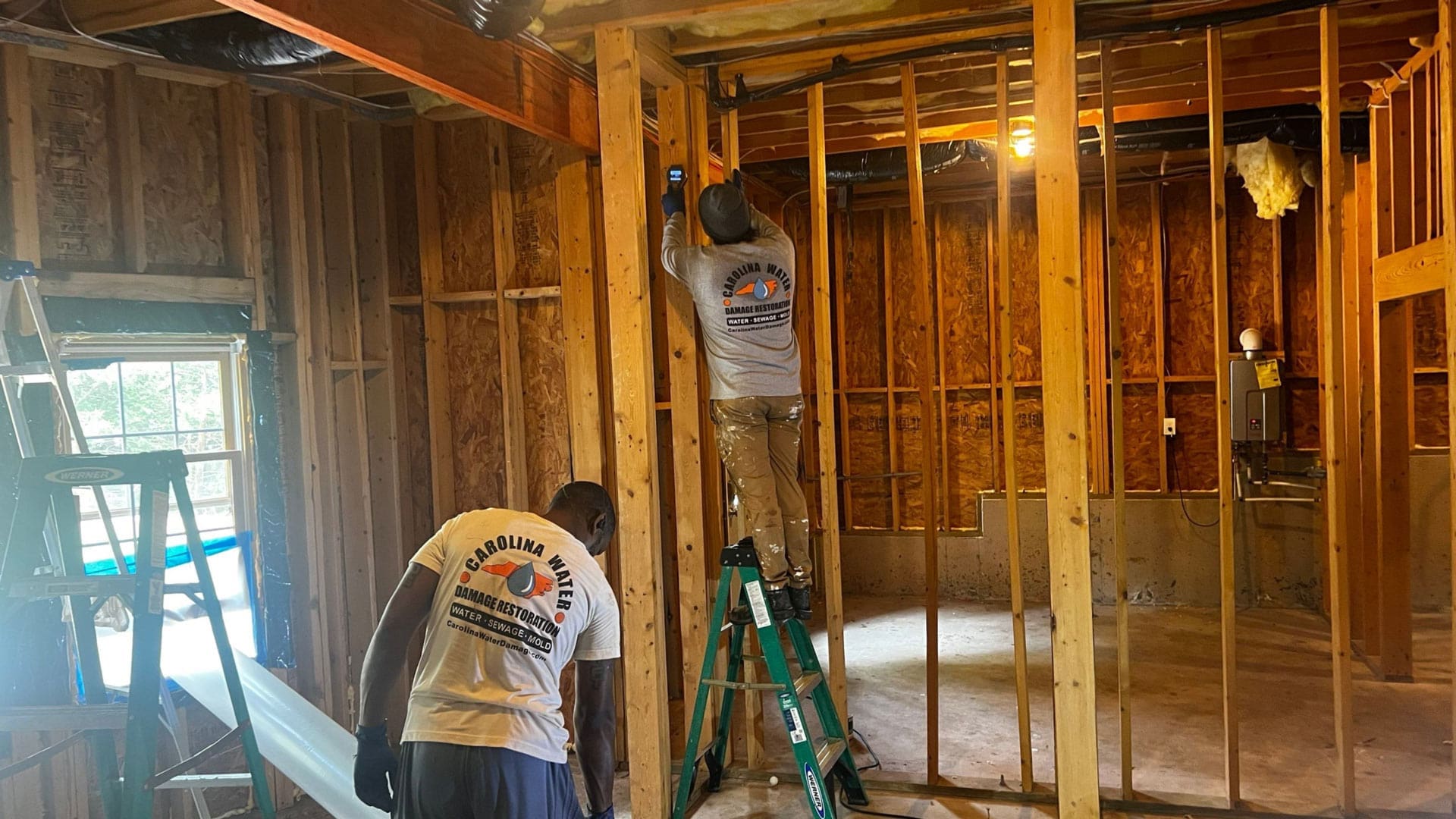 Contact Carolina Flood Damage Restoration for Basement Flood Cleanup & Flood Damage Restoration Services
Whatever the cause or extent of your basement flood in Knightdale, NC, Carolina Water Damage Restoration is here for you. Our Water Damage Restoration technicians and mold removal experts are IICRC certified and we use only the best and most experienced painting, trim, ceiling, wall, floor, and other contractors available. We are dedicated to returning your home to the condition it was in before the basement flood. Whatever flooded basement services you need in Knightdale, NC, Carolina Water Damage Restoration can handle the job. Call us today at 919-302-2729 or contact us online without delay.
Our Other Water Damage Services in Knightdale