Commercial Water Damage Repair & Water Extraction in Knightdale
Left unchecked, water damage can lead to a number of larger issues, such as mold growth and structural issues. If your business or commercial property in Knightdale has suffered from water damage, it's important to call a Commercial Water Damage Restoration Expert as quickly as possible.  Carolina Water Damage Restoration, in Knightdale NC, works with commercial properties and businesses for all of their commercial water damage restoration needs. Our team is on call 24 hours a day, 365 days a year, so if water damage happens, we can start the repair process as soon as possible. Once we've fixed the source of the water damage, we dry out and dehumidify the affected areas, then we begin the restoration process. We understand how important it is to get your business fully operational quickly, so we use state of the art water damage restoration technology to make sure the job is done right…fast. If you own a business in Knightdale, Raleigh, Holly Springs, Apex, Cary, Chapel Hill, Lillington or the greater triangle area of NC, contact Carolina Water Damage Restoration at the first sign of water damage.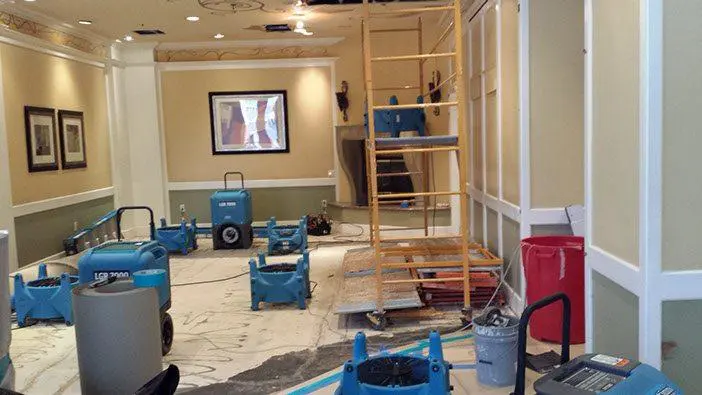 Knightdale Commercial Sewer Backup Cleanup
Commercial Sewage Backup Cleanup is necessary when the sewer mains at your commercial property or place of business overflow.  Not only does it create a disgusting unsightly mess, it can be a health hazard to employees and customers. Because commercial sewage backup is relatively common compared to residential sewage backup, it's good to have experts like the team at Carolina Water Damage Restoration in Knightdale. We have expertise in cleaning & sanitizing sewage backup, but we also make sure to deodorize and restore the affected areas. We are also on call 24/7 so if there's a major issue in the middle of the night, give our technicians a a call and we'll start the sewage backup clean up as quickly as possible.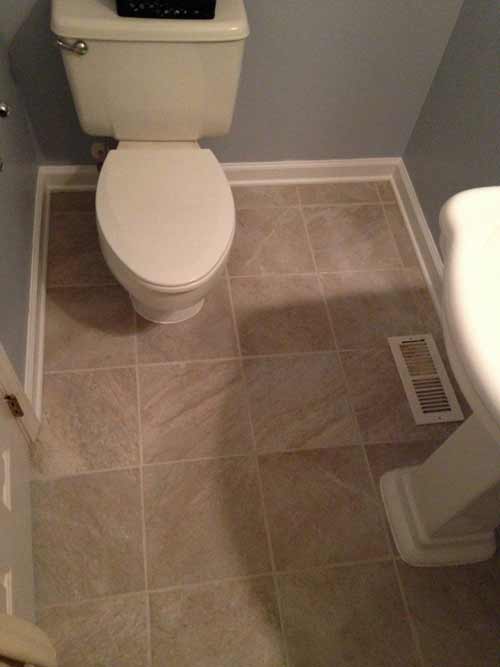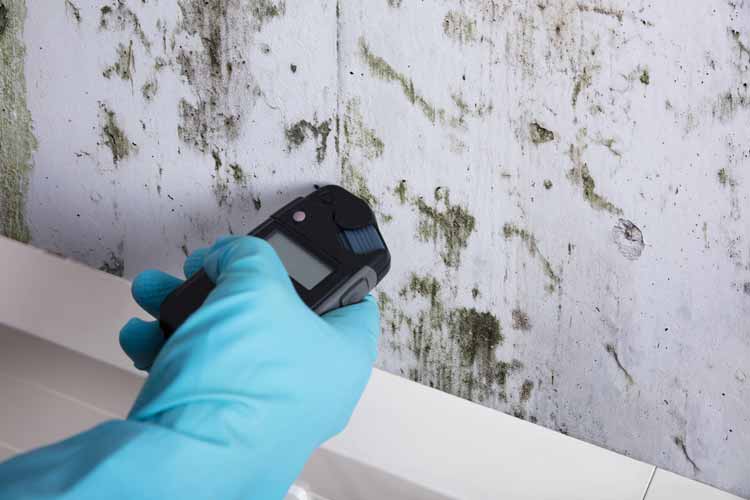 Commercial Mold Removal Knightdale NC
If you have detected mold in your commercial property or office space, it's important to talk to a Commercial Mold Remediation Specialist as quickly as possible. Mold growth can pose a serious health risk to employees and customers who frequent your business in Knightdale NC. Lawsuits from mold health issues can also be incredibly expensive and can leave your business in ruin. Carolina Water Damage Restoration in Knightdale, understands how important it is to clear up mold issues quickly and properly. We know that removing mold is just the first step in the process. Once that has been completed, it's important to find the source of the mold and make sure that it poses no threat in the future. If you suspect your business has mold, call the expert mold removal technicians at Carolina Water Damage Restoration today.