Commercial Water Damage Repair & Water Removal Raleigh
Commercial Water Damage restoration in Raleigh can arise for a number of reasons including broken or leaky pipes, baked up sewer mains, thunderstorms, damaged appliances and a host of other possibilities. The experts at Carolina Water Damage Restoration in Raleigh know how important it is to get your business back up and running as quickly and efficiently as possible to mitigate any lost income. That's why our water damage repair teams are on call 24 hours a day, 7 days a week, 365 days a year. When you call our team come out and stop or fix the source of the water damage, we'll then start the water extraction and dehumidification process. Once we dry your business out, we begin our water damage repairs, finally we make sure that your building's property damage is restored to it's previous condition. If your company was affected by a flood, storm, or other water damage issue, and you are located in Raleigh, Cary, Apex, Holly Springs, Durham, or the greater triangle area, get in touch with Carolina Water Damage Restoration as soon as possible.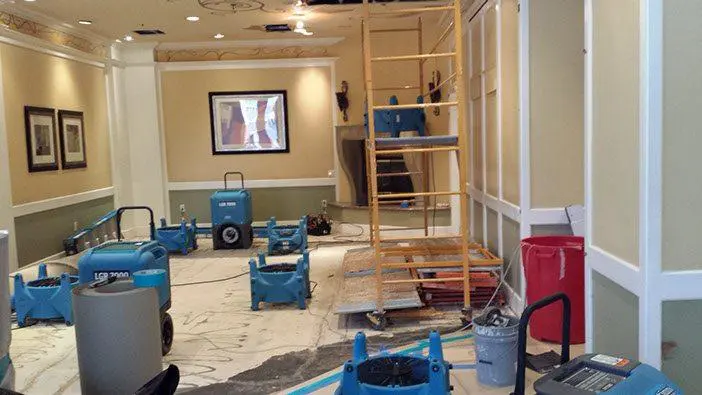 Raleigh Commercial Sewer Backup Cleanup
Commercial Sewage backup happens at a higher rate in businesses and offices largely due to the high volume of visitors, clients, customers, and employees, they also share sewer lines with other businesses in the nearby areas. When sewage backup happens, it can post a major health risk for your customers, employees, and yourself, which means making sure the sewage backup is cleaned up quickly is of the utmost importance. Carolina Water Damage Restoration in Raleigh, has the experience and the technical know how to clean up the sewer backup and get your office back to it's original state. You can trust that our expert commercial sewage backup technicians will leave your business cleaned, dried, and without odors..in other words, to it's previous condition. Our team is on call 24/7 so call or contact us as soon as you notice a sewage backup issue.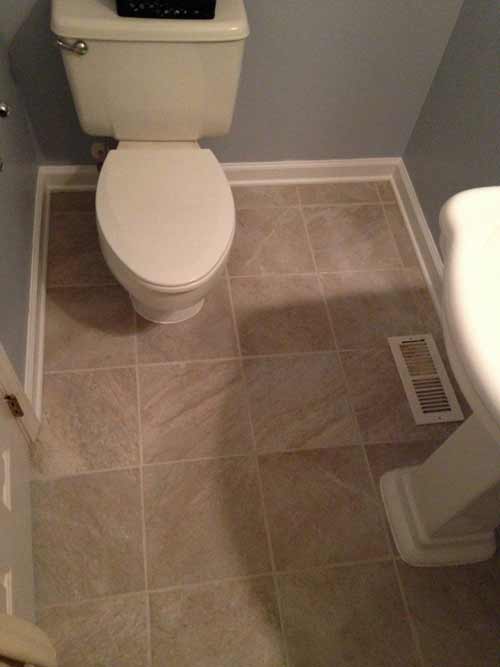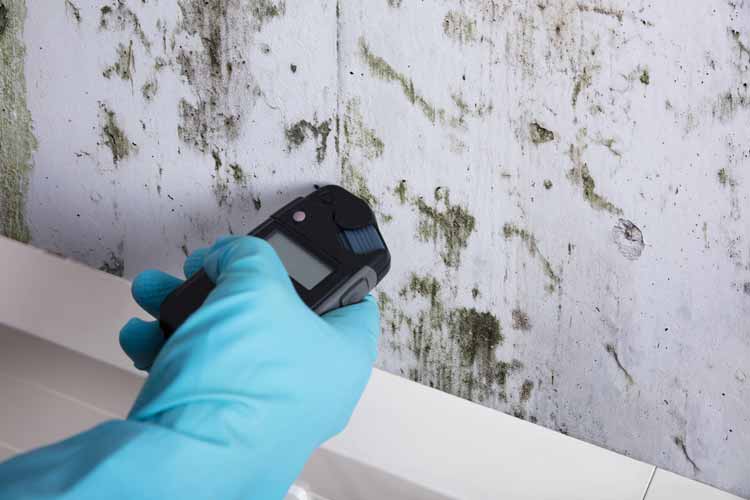 Commercial Mold Remediation Services Raleigh NC
Carolina Water Damage Restoration in Raleigh NC is no stranger to helping businesses with their mold issues and it's a good thing too. If your business, commercial property or apartment complex is growing mold and you have employees, customers or tenants who are exposed to the mold, they may suffer health problems due to that mold. Aside from health issues, they may have the right to sue you for damages, which can leave your business in Ruin. If you notice mold in your business or commercial property, it's important to talk to a mold removal and mold remediation specialist as quickly as possible. If you need commercial mold damage removal or mold damage remediation for your business, contact the expert water damage and mold removal specialists at Carolina Water Damage restoration, we provide mold remediation services to businesses in Raleigh, Durham, Apex, Holly Springs, and the entire greater triangle area.