Commercial Water Removal & Commercial Water Damage Repair in Wendell NC
Commercial Water Damage Restoration means more than just extracting water from carpets and removing water from your commercial property or office. Fixing the source of the water damage and water removal is just step one. Once the source is repaired and the dry out is complete, it's important to restore and repair the affected areas so that any structures that have been weakened don't get worse over time. Carolina Water Damage Restoration, in Wendell, is on call 24/7 so if your business or commercial property has been impacted by water damage, we can come out quickly to start the commercial water damage restoration process and have your business up and running at full efficiency as quickly as possible. If you own a business or office space in Wendell, Holly Springs, Lillington, Apex, Garner, Wake Forest, Raleigh or the greater triangle area of NC, get in touch with Carolina Water Damage Restoration today.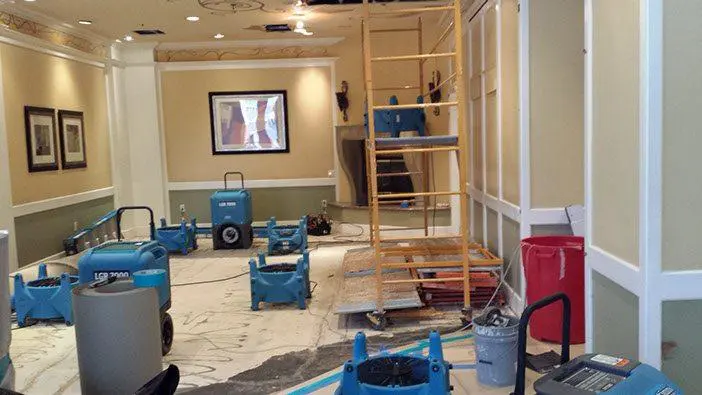 Wendell NC, Commercial Sewage Backup Cleanup
When your commercial property or office space experiences a sewage line backup, the damage can be, not only disgusting, but an actual health hazard to your employees and others who frequent your business. As soon as a sewer line backs up it's important to contact a Commercial Sewer Backup Cleanup Company as quickly as possible. Because many commercial properties and businesses share sewer lines with neighboring businesses, commercial sewage backup happens more often than you might find at a residence. Carolina Water Damage Restoration understands how important cleaning, sanitizing and deodorizing the affected areas are so that the restoration can be completed as soon as possible and your business can be operational again. Our team is on call 24/7 so if you notice a sewage backup issue, give us a call as quickly as possible and let us get the job done quickly.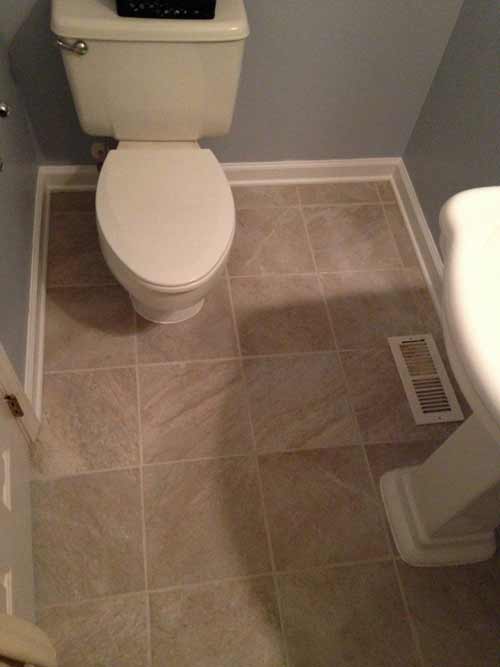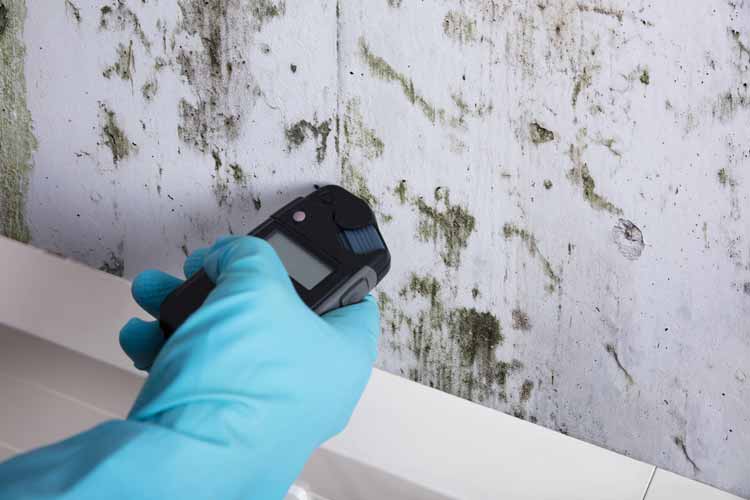 Mold Remediation Services & Commercial Mold Removal in Wendell
Water damage that hasn't been properly repaired is one of the potential causes of mold growth in commercial properties. There can be a number of other reasons, but the end result is the same, unwanted mold growing and causing potential health hazards to customers, tenants, and others who frequent your office space or place of business. Carolina Water Damage Restoration, in Wendell, has the experience you need when tackling a tough mold situation. Our Commercial Mold Removal & Mold Remediation Company will assess the damage and begin to remove the mold. Once we've removed all of the mold, we'll find out the source of the mold and make sure that it's fixed so there wont be future mold issues. This will keep your commercial property mold free in the future as well.