Project Details
Services: Appliance Water Damage Repair
Water Damage Mitigation in Cary, NC
Two separate condominiums took on water damage when the second floor condo's washing machine malfunctioned and flooded the rooms.  This sent most of the water downwards into the first floor's condo unit.  The owner's both agreed to call Carolina Water Damage Restoration to come out and start resolving the problem.  Our specialists got there quickly with water extraction equipment, large dehumidifiers, and multiple air movers.  After identifying the extent of the water damage and mapping it out, we began tearing out non-salvageable materials such as drywall, insulation, carpet, vinyl floors, trim, and more.  We dried the salvageable material such as framing in place with the use of our high powered drying equipment.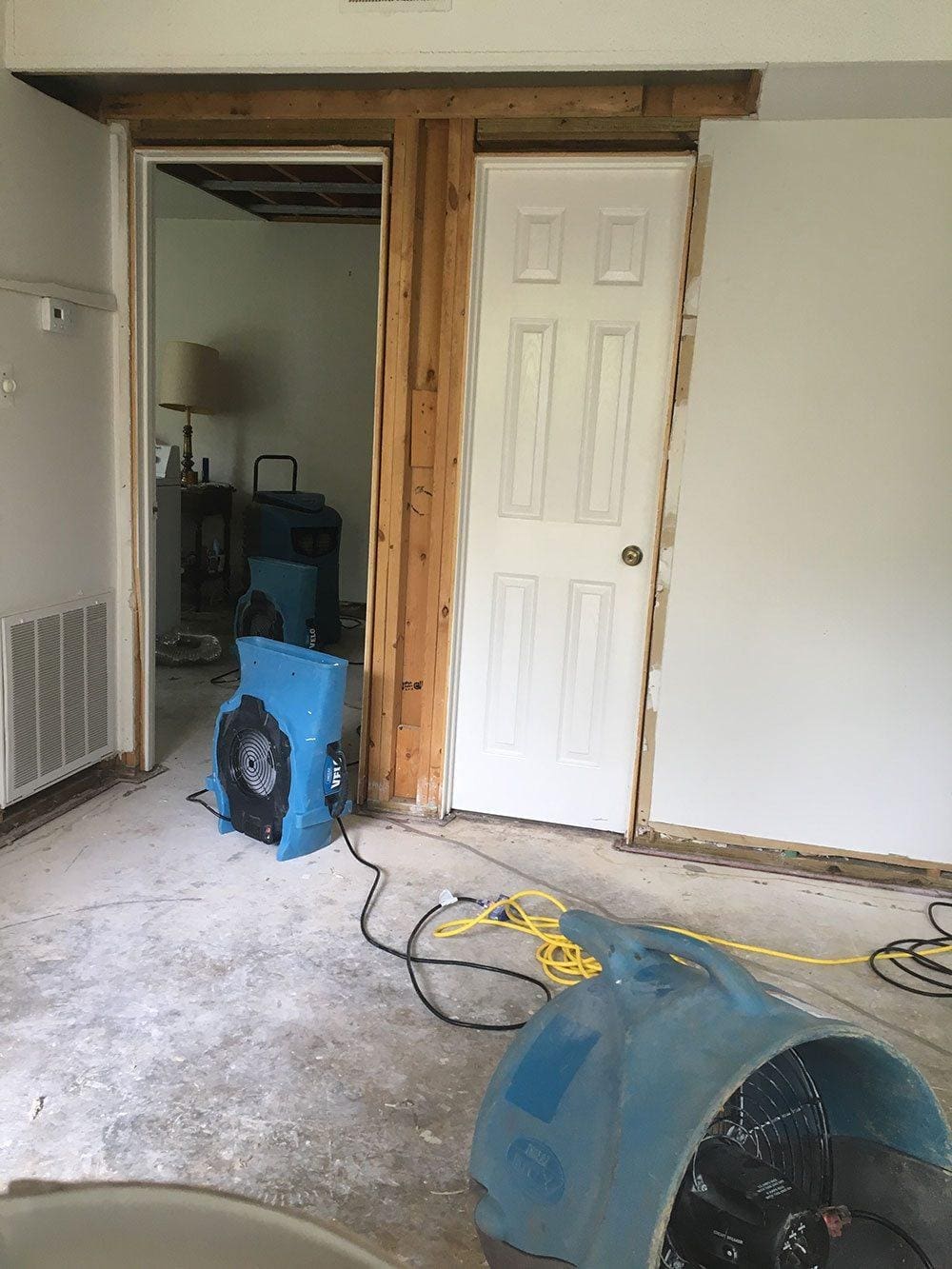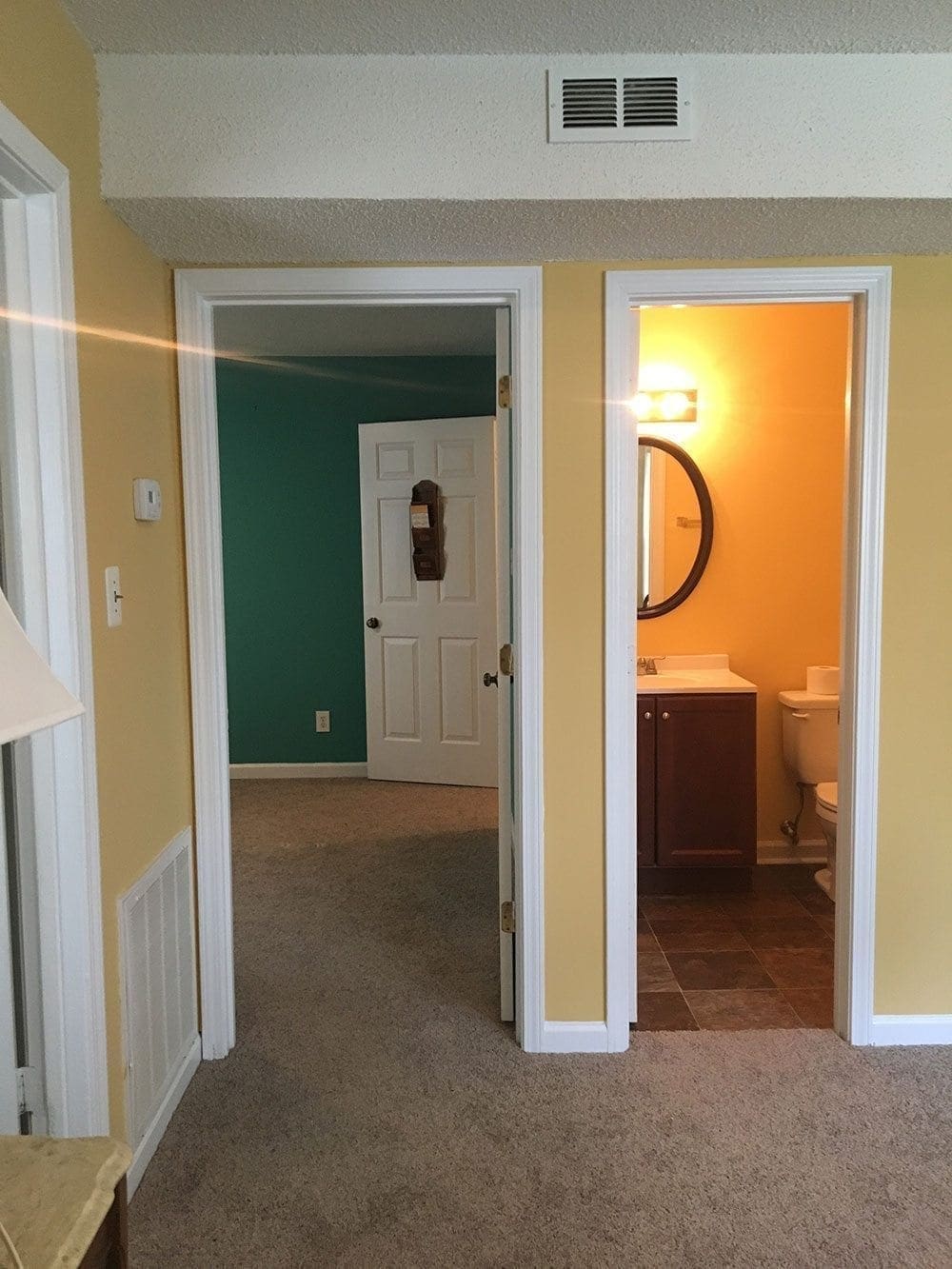 Water Damage Restoration in Cary, NC
After drying all the salvaged materials to their standard moisture contents, we began rebuilding the condominiums.  We replaced all the missing drywall, floors, trim, structures such as vanities, repainted, and more.  Our goal was to make it look like nothing ever happened.
If you are dealing with water damage in Cary, NC or anywhere nearby, give Carolina Water Damage Restoration a call and talk to the specialists determined to help you through it.  Any time, any day.  
919-302-2729
.