Project Details
Service Area: Cary,Raleigh
Services: Broken Frozen Pipe Water Damage
Water Damage Mitigation in Raleigh, NC
A homeowner called Carolina Water Damage Restoration one evening after returning home from dinner to find his water supply line to the washing machine busted and flooded his home.  Our technicians immediately responded with extraction and drying equipment to start mitigating and diagnosing the problem.  The extent of the water damage heavily reached all perimeters of the home causing for all of the hardwoods and tile to be torn out of it in order to properly dry the framing of the home.  It then seeped into the crawlspace drenching the entire space of insulation and ductwork.  All affected materials such as insulation, ductwork, drywall, trim, hardwoods, tile, underlayment, cabinets, and more were removed in order to completely dry the structure to their standard moisture content.  We deployed a large amount of dehumidifiers and air movers to assist the home in drying.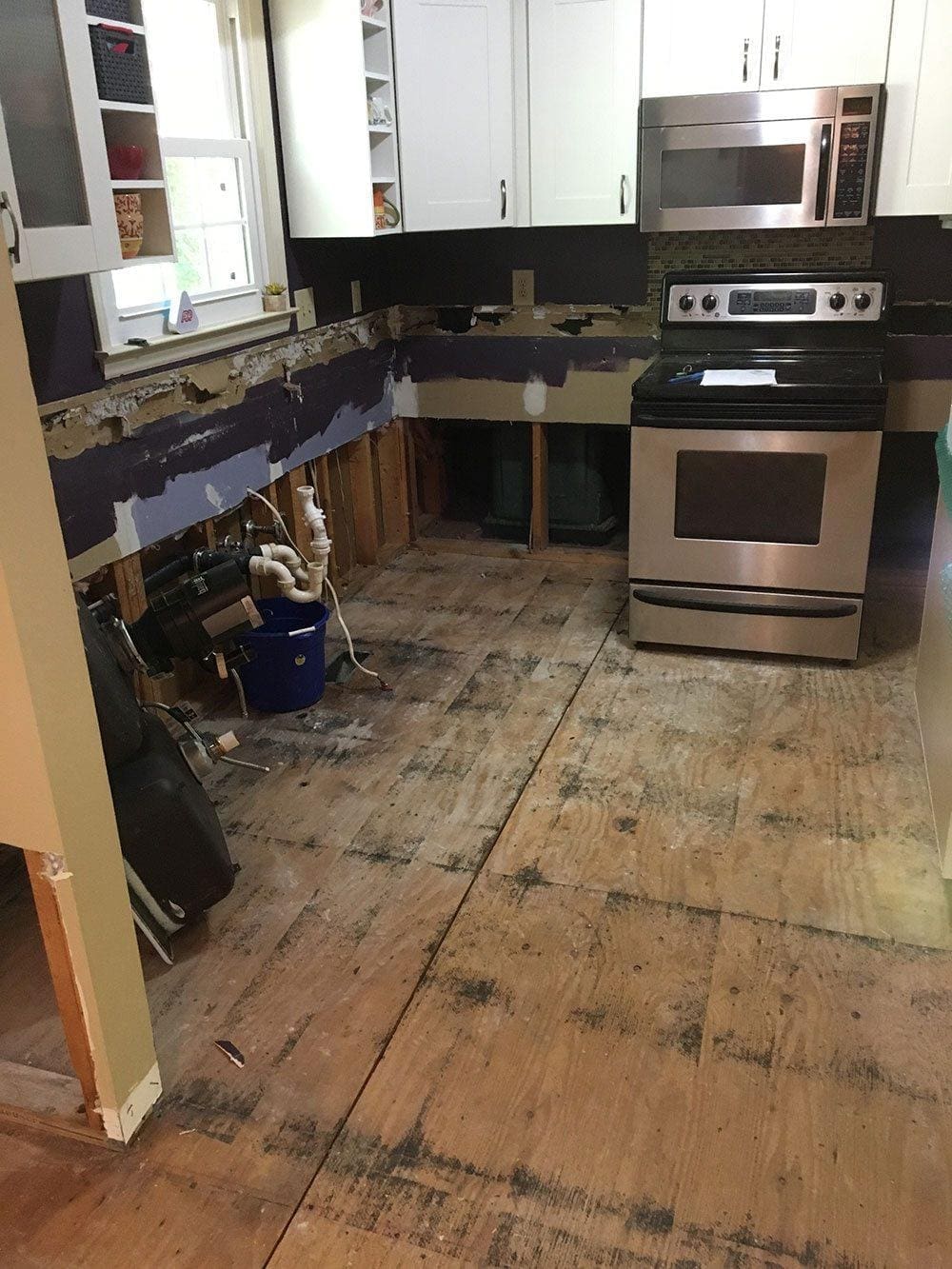 Water Damage Restoration in Raleigh, NC
After all damages were mitigated, dried, and cleaned up, we began rebuilding what was lost.  Our goal was to make it seem as if nothing ever happened.  We reinstalled kitchen cabinets, drywall, tile, hardwoods, trim, paint, and more in order to rebuild this home.  The tradesmen of Carolina Water Damage Restoration also assisted in upgrades along the way for the home such as texture ceiling removal.
Water Damage Restoration Insurance Assistance, Raleigh, NC
When the damages happened to this home, it was clear to the homeowner that there would be large costs incurred in repairing it all.  Carolina Water Damage Restoration's team of insurance specialists direct billed the insurance company and handled all cost negotiating directly with them.  This allowed the occupants of the home to get back to their normal lives while we handled the task for them.  We are always happy to assist and/or educate a homeowner on the claims process of property damages, making our main goal to let them focus on their day to day life, rather than handling it all.  If you have suffered a property loss in Raleigh, NC or surrounding areas, do not hesitate to call the specialists at Carolina Water Damage Restoration any day any time at 919-302-2729