Emergency Water Damage Repair & Restoration in Wendell, NC
When you need emergency water damage restoration or repairs in Wendell, NC, it's important to know that you are dealing with one of the best contractors in The Raleigh/Wendell area. Carolina Water Damage Restoration is a water damage clean up company that you can rely on to provide 24 hour emergency water damage service, 7 days a week, 365 days a year. We are here to assist with damage from storms, sewer main bursts, or any other emergency you may have suffered that requires water damage restoration & repairs.
Emergency Water Damage Repair Company in Wendell
Carolina Water Damage Restoration has the expert emergency water damage technicians that you want to hire. When we arrive to your location, in Wendell, first we'll locate and stop the cause of the water damage. Once we've made our initial repairs, we provide our water removal services and get your home to the right levels of humidity. We use state-of-the-art water extraction equipment so you know that our emergency water damage repairs will be done right the first time. Remember to contact Carolina Water Damage Restoration the next time an emergency water damage situation arises in your home in Wendell.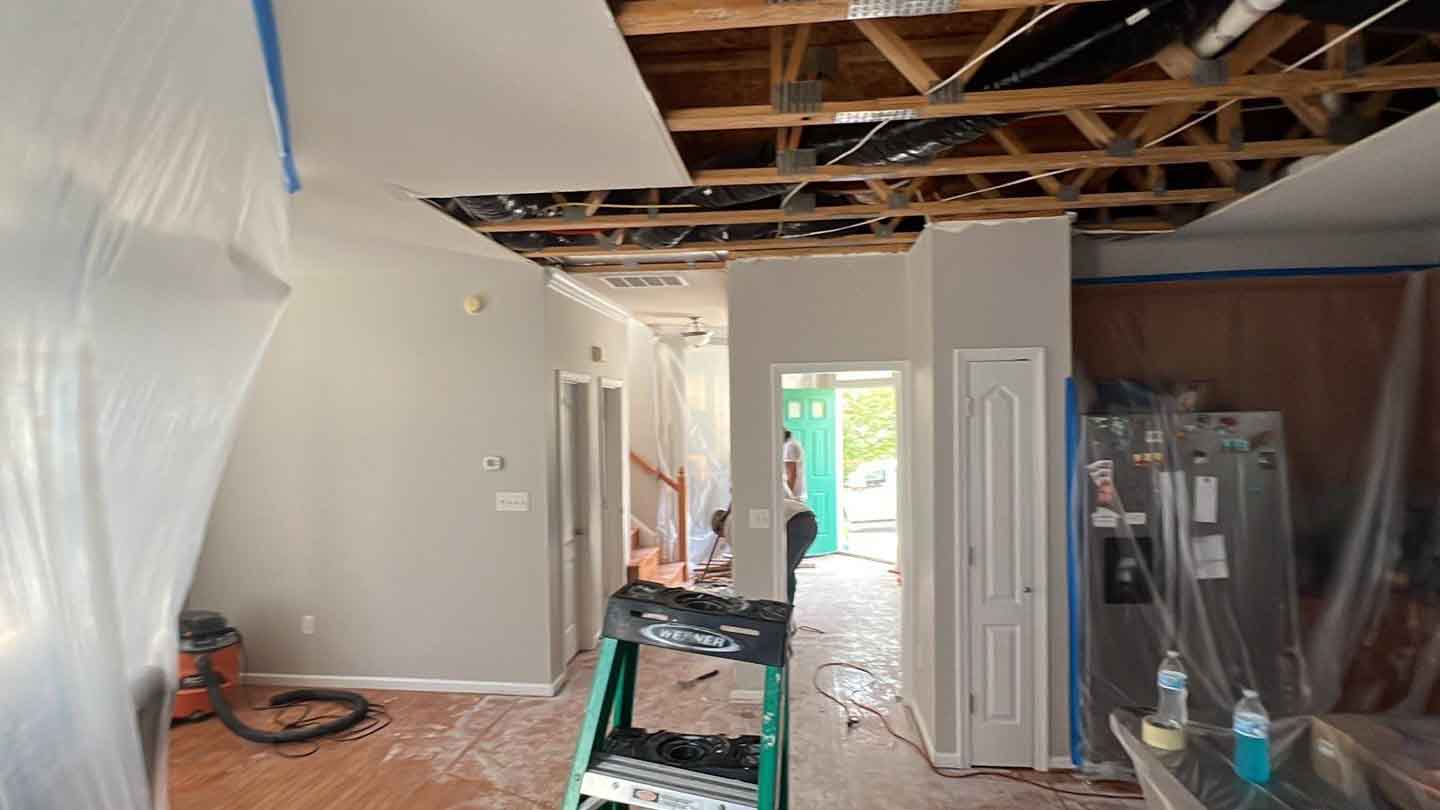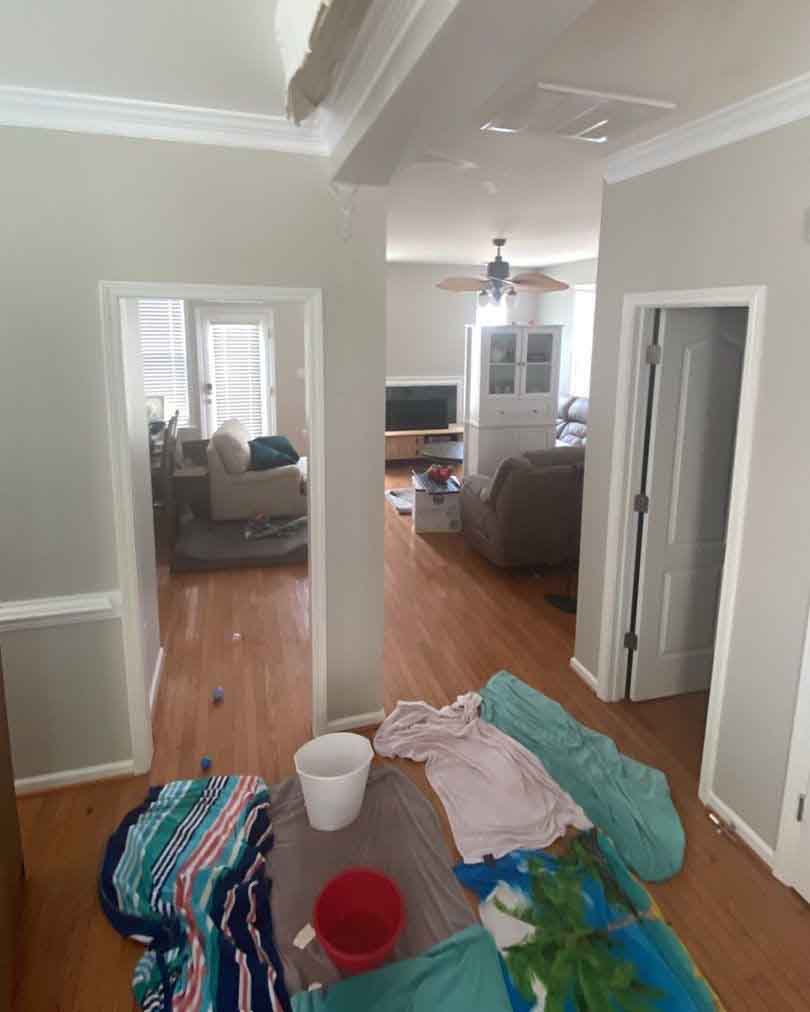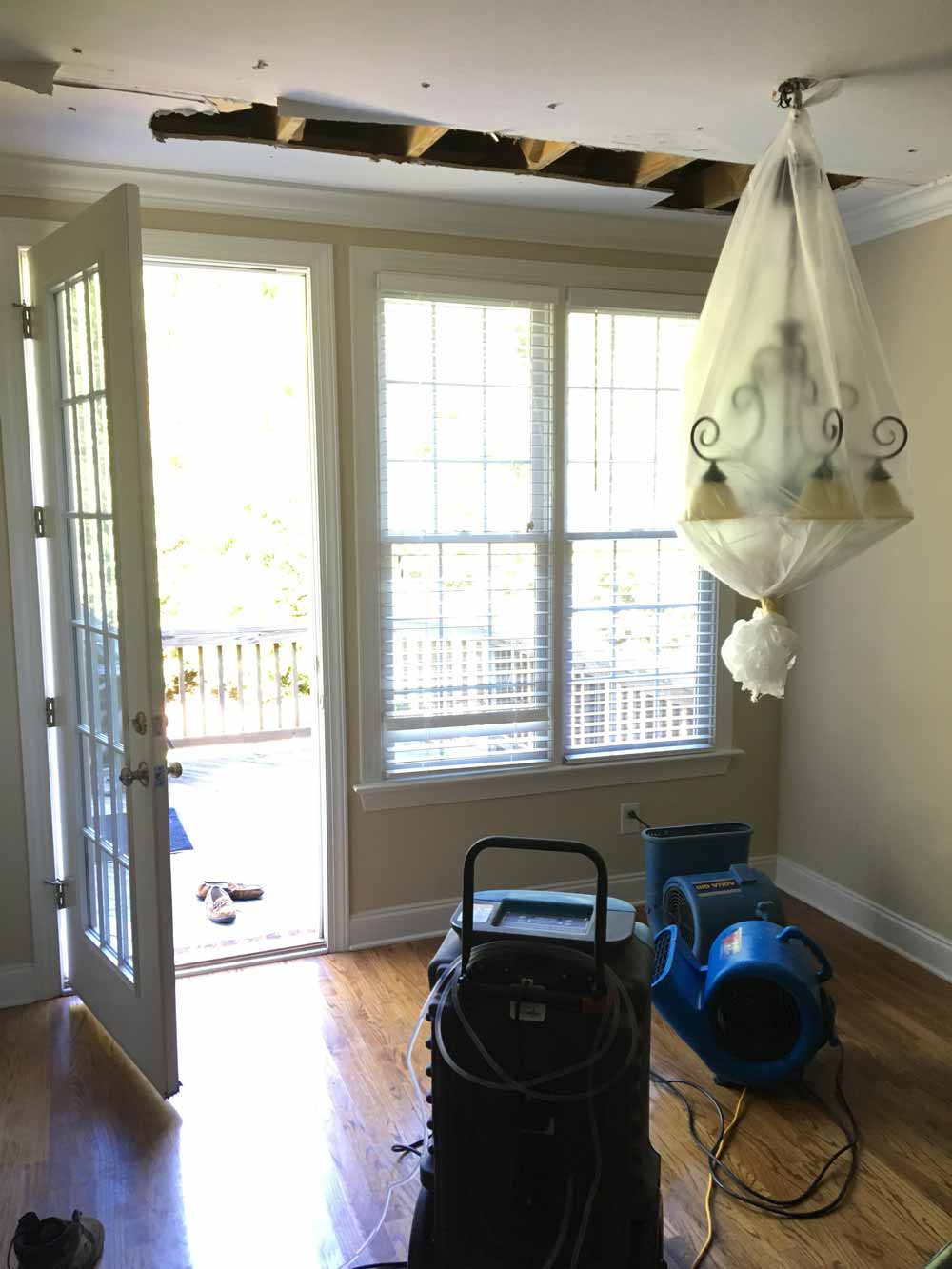 Emergency Water Damage Remediation in Wendell
Once we've finished extracting the water from your home, the water damage restoration project may not be complete. If your water damage emergency was more severe, your home may need structural or cosmetic repairs. We have a team that is able to paint, patch, provide flooring and carpeting replacements, replace baseboards and we can even repair damage electrical. We are the solution for all of your water damage restoration needs, we only use the most experienced and reliable water damage contractors, so you don't have to worry about being unhappy with the job we do. We also work with your insurance company to take a source of stress of your plate, your home being damaged is stressful enough!
Contact Us for Emergency Water Damage in Wendell, NC
We know that you have a choice of water damage restoration companies to choose from in Wendell. We know you'll be happy with your decision to use Carolina Water Damage Restoration for your emergency water damage cleanup, repair, and remediation needs. We are available 24 hours a day, 7 days a week. No matter the job, we're ready to take it on. Call us at 919-302-2729 today!
Our Other Water Damage Services in Wendell