Water Damage Restoration Services in Cary, NC
After experiencing a leaky valve on the 2nd level of their home, a homeowner called Carolina Water Damage Restoration after they had a their plumber fix the leak so we could inspect any moisture and tend to any repair work.  They had a badly water stained ceiling in the kitchen below which we sealed with oil based primer to block out the stains.  We then painted the whole ceiling to assure you wouldn't be able to see any signs of past damages.  Flooring was also replaced upstairs in the bathroom.
Project Photos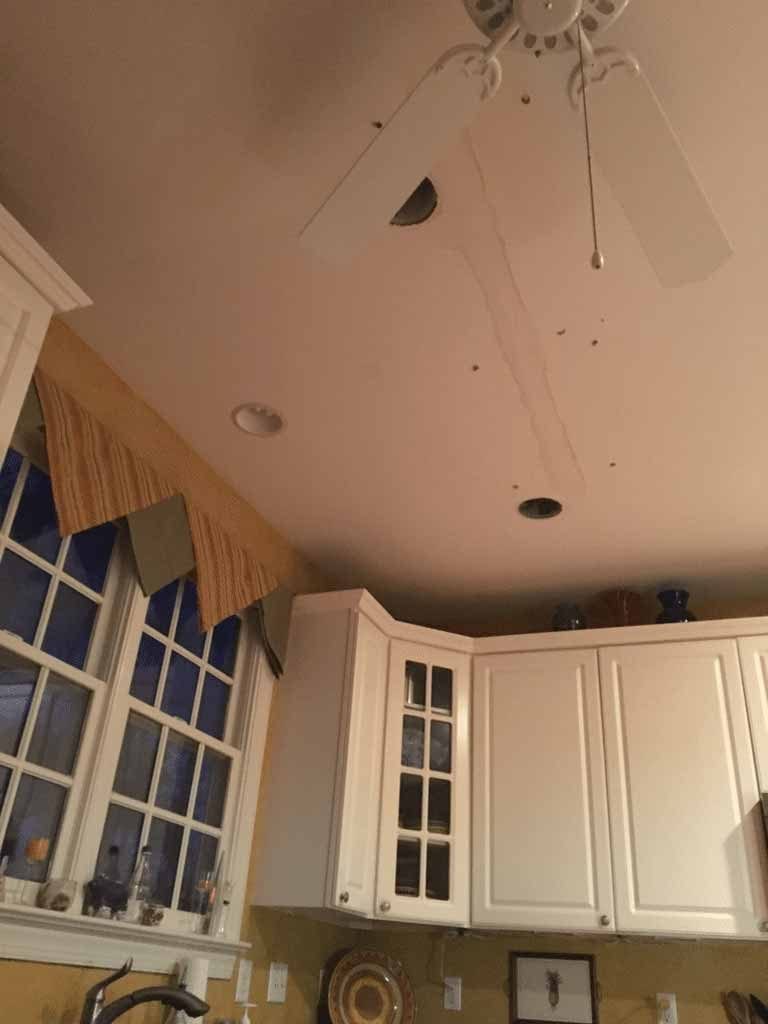 Before
After
Get A Free Consultation for Your Restoration Needs!
Contact Us