Flooded Basement Repair in Chapel Hill NC
When a basement floods, the affected areas can suffer severe water damage. At Carolina Water Damage Restoration, maintaining the structural integrity of your home or business is our top priority. Our team of experts is prepared to deal with damage that may affect the walls and ceilings. Carolina Water Damage Restoration's experts are also here to remediate mold growth when storms and floods leave standing water. Left unattended mold can spore and spread throughout your home or business. When you contact Carolina Water Damage Restoration for basement flood cleanup in Chapel Hill, we will respond and arrive quickly to provide complete remediation and restoration services. Our experts understand that a quick arrival can be vital for you home, we do this to avoid future damages. Available anytime of day, seven days a week, we are the best basement water damage cleanup team around.
Basement Water Damage Cleanup in Chapel Hill, NC
The basement is the lowest area in a home, when a water damage emergency occurs the basement is the first area to flood. There are many causes for basement floods, such as sewage backups, storm damage and pipe breaks or leaks. The worst cause, however, occurs when water pressure outside the basement exceeds the internal pressure. This can result in leaks and cracks in the foundation of your home. For flooded basement repair in Chapel Hill, contact Carolina Water Damage Restoration. Our group of experts are ready to tackle any problems related to flooding basements. We aim to fix any structural damage that may have occurred and prevent future damage.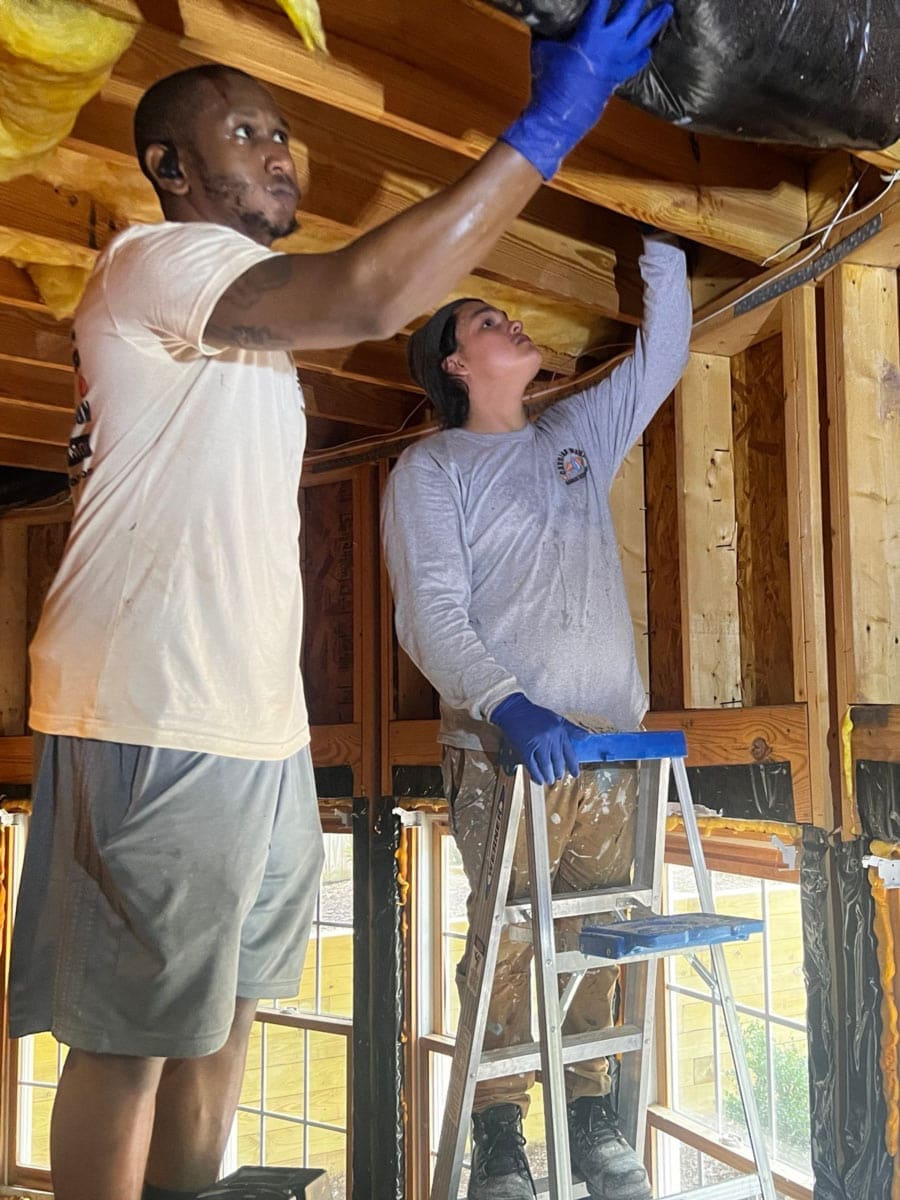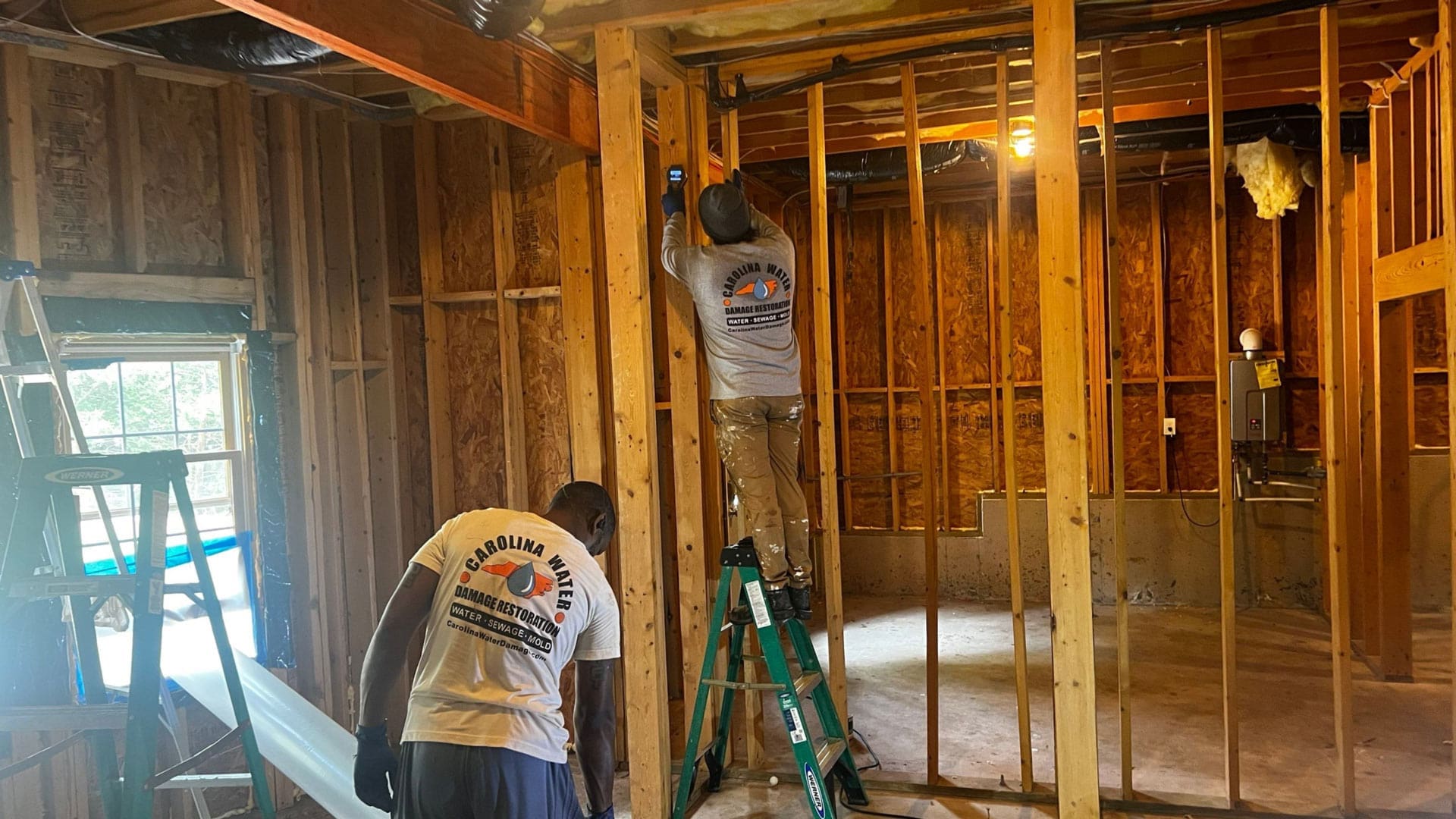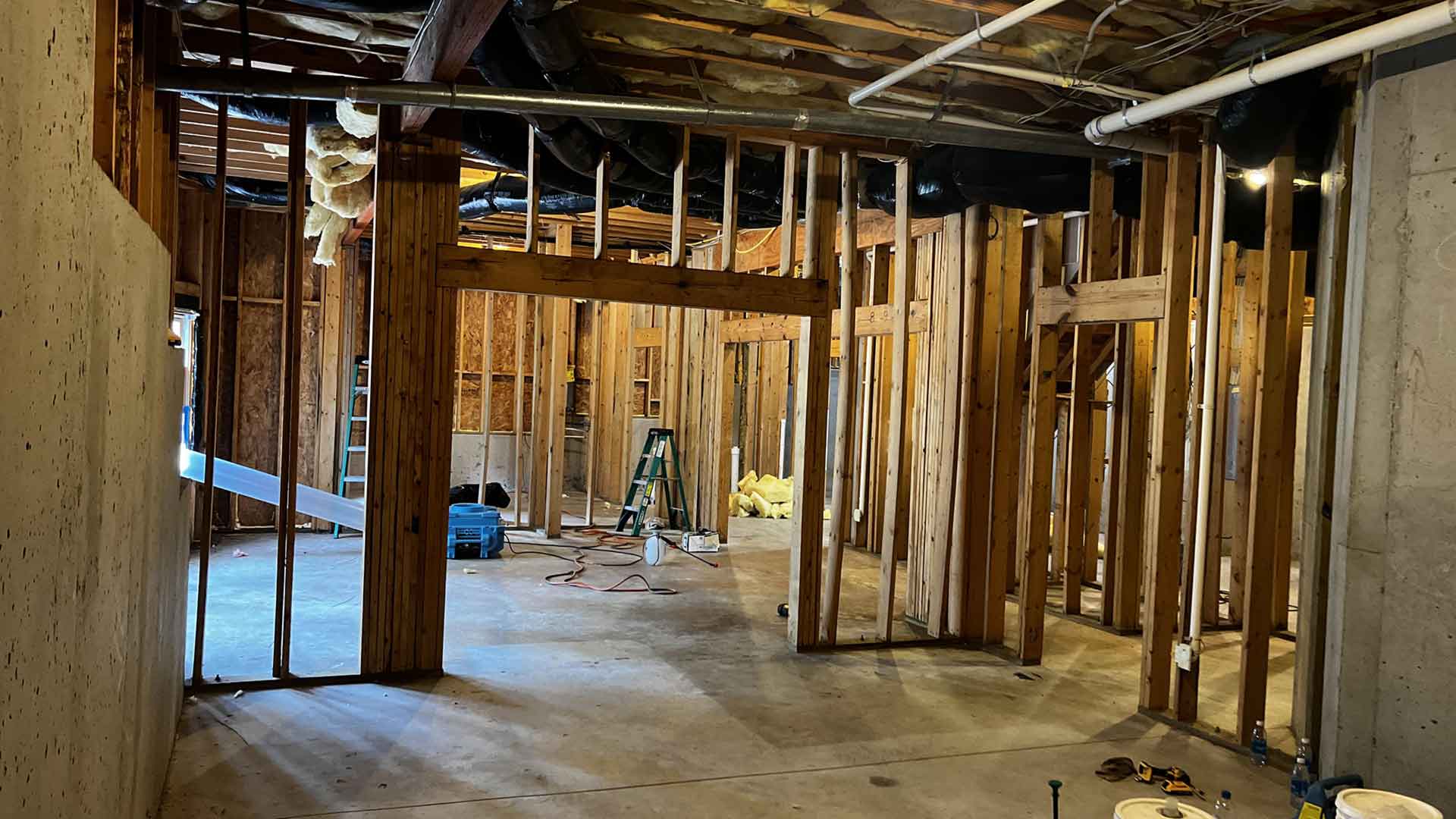 Contact Carolina Water Damage for Basement Flood Cleanup in Chapel Hill, NC
The team of experts at Carolina Water Damage are able to handle any issues caused by a basement flood. We will provide IICRC certified technicians, guaranteed to be the most professional water damage restoration experts. Our contractors are experienced and knowledgeable tradesman, so you can be sure the job will be done correctly. Carolina Water Damage is prepared to deal with issues such as:
Structural Drying
Paint and Trim
Ceiling Repair
And all your flooded basement repairs in Chapel Hill and surrounding areas. Available 24 hours a day, 7 days a week, feel free to give us a call anytime! Carolina Water Damage Restoration can handle all of the water damage and flooded basement services you need in Chapel Hill NC  can handle the job. Reach us by phone at 919-302-2729 or contact us online twenty four hours a day.
Our Other Water Damage Services in Chapel Hill