Water Heater Leak or Burst Water Damage in Chapel Hill, NC
Water heater bursts can occur suddenly and cause major water damage from flooding. If your water heater is on the second floor, it may even cause water damage to lower floors in your residence. Water heater water leaks, however, tend to spread slowly and may cause severe damage to your home as you may not notice the leak until the damage has already spread. Leaks that go unnoticed also increase the risk of mold growth in your home. It could take weeks or months before you become aware of mold growth or other signs of water damage from a slowly leaking water heater.
Carolina Water Damage Restoration, in Chapel Hill, is available 24/7 for all of your appliance water damage restoration needs. Call us or contact us online today for a free consultation.
Wsshing Machine Overflow Water Damage In Chapel Hill
Washing Machine leaks and overflows may cause major water damage if the water is not contained or cleaned up quickly. Many modern homes and apartments have washing machines located on the second floor, which may lead to water damage spreading to the ceiling of the room beneath the unit. Even if you believe you've removed and cleaned up all of the water from a washing machine overflow, you may not notice water that has already seeped into the floor. Carolina Water Damage Restoration, in Chapel Hill, is on call 24/7 to make sure that if your washing machine leaks and causes water damage, that the water will be removed and your laundry room will be restored to it's original, pre-accident, condition.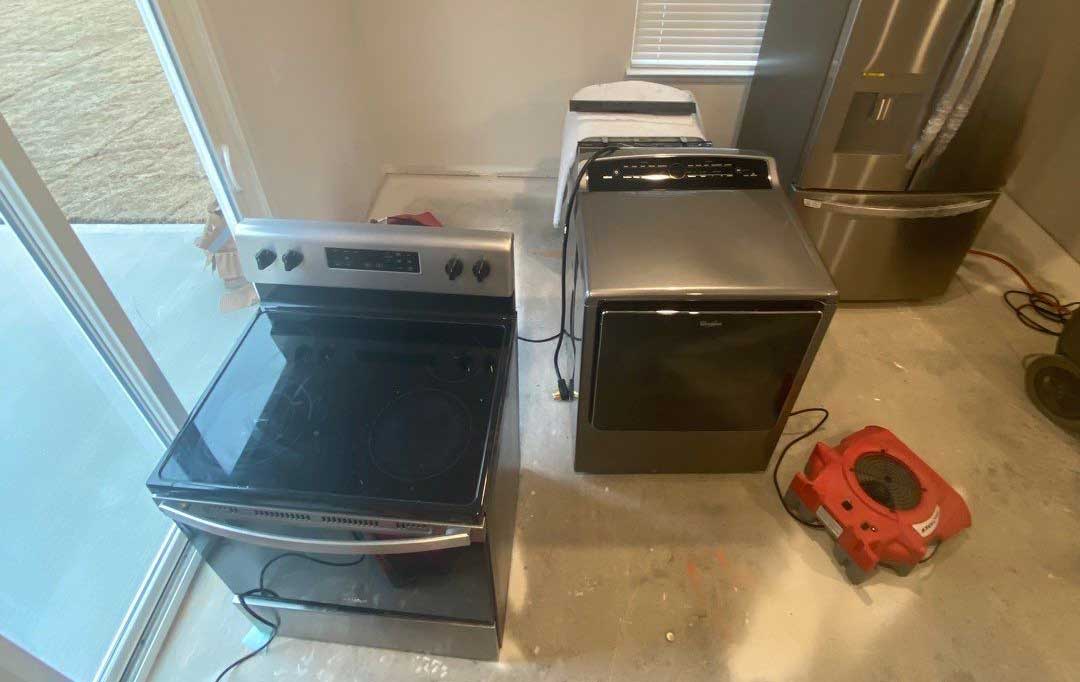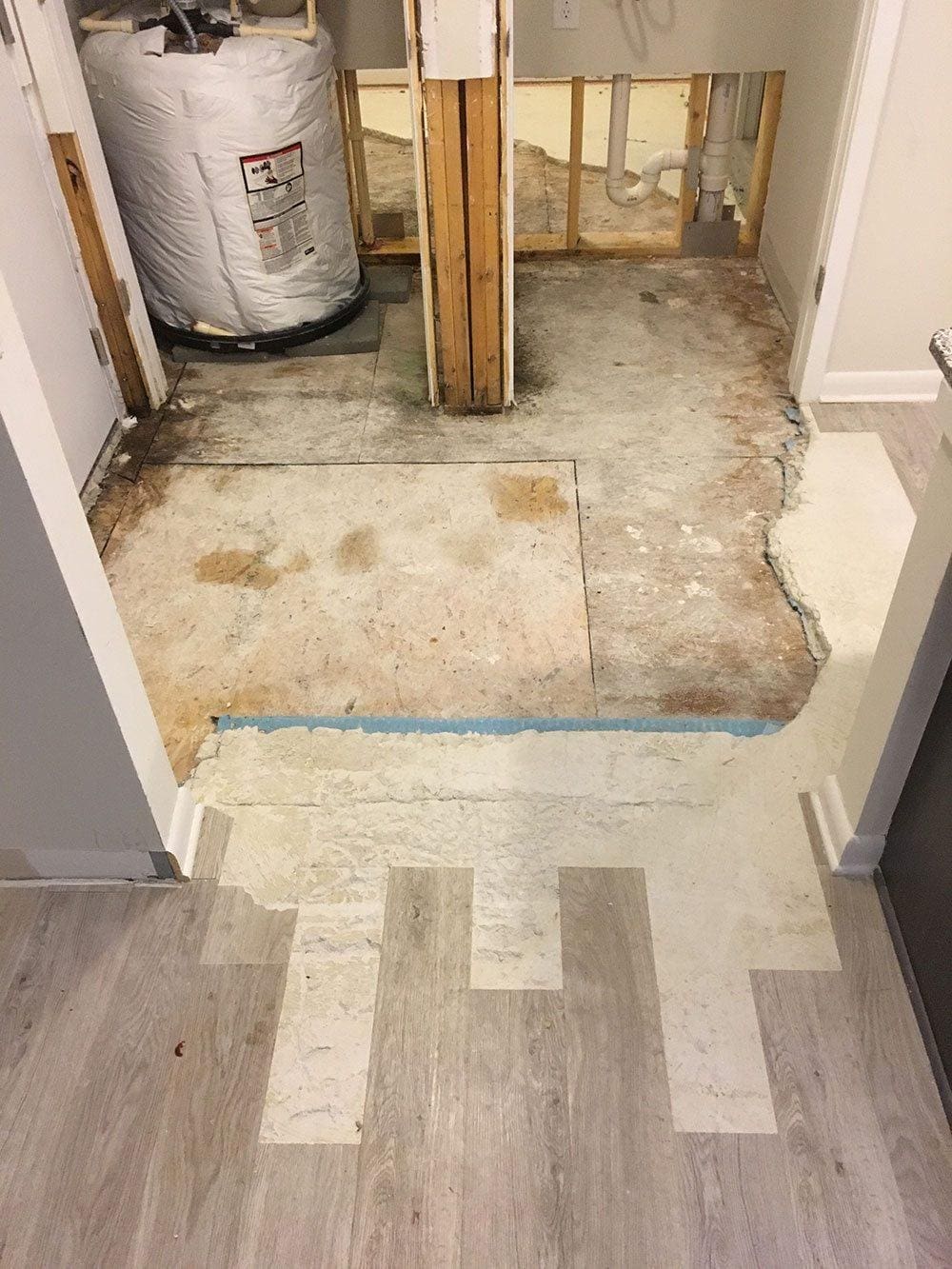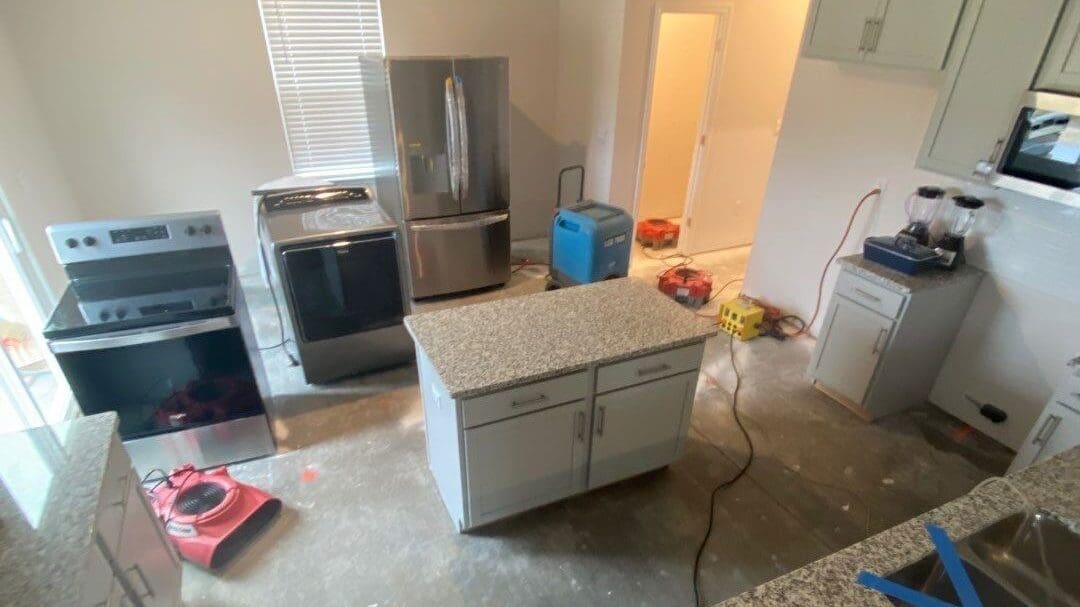 Dishwasher Water Damage Cleanup in Chapel Hill, NC
Even if your dishwasher appears to be functioning properly a leak may occur within the unit or elsewhere that might not be visible right away. Water overflow, or even flooding may occur for numerous reasons and can be difficult control or clean up once the water begins spreading. Our on-call 24/7 emergency water damage repair team is ready to assist and resolve the water damage issue for you. Once we arrive we will clean up and extract any water, but we will also inspect for signs of mold growths or slow leaks from the unit that you may not have noticed. Finally, we will restore and repair any water damaged areas that were affected by your dishwasher overflow.
Refrigerator Leak Cleanup in Chapel Hill, NC
Water Damage from a Refrigerator Leak often starts small and goes unnoticed due to the water line being located behind your refrigerator. A minor crack can easily grow into a tear, weakening and increasing until finally shredding or breaking apart. The crack can cause water leaks at any point in the process, which means you may have water damage or mold growth and not even know about it. At the first sign of water damage from a refrigerator, call or contact Carolina Water Damage restoration in Chapel Hill. Our water damage restoration experts are on call 24/7 and can give you a free consultation to fix and repair any water damage that has occurred because of a leaking refrigerator.
Our Other Water Damage Services in Chapel Hill