Mold Damage Restoration in Clayton NC
If your home or business in Clayton suffers water damage, then there is a possibility of mold growth when the water dries. At Carolina Water Damage Restoration we specialize in water damage remediation, but we are also a quality mold restoration company, that provides mold inspections and residential mold removal. We are proud to assist with all mold growth and related issues in Clayton and surrounding areas. Our mold remediation experts are on call and available anytime of day or night. If you see signs of potential mold growth in your home or business in Clayton, call our team at Carolina Water Damage Restoration.
Mold Inspections & Mold Testing in Clayton NC
Mold spores floating around in the air, inactive and harmless, and are hard to locate. Mold settles and feeds off any surface that is organic, wet or warm. At Carolina Water Damage Restoration we can detect excess moisture in your home and we provide visual mold inspections in Clayton. Unfortunately, even to the trained eye, it isn't always possible to detect mold without the help of a mold test. If our team is unsure if you have a mold issue, we may refer you to a hygenist to determine if you need our Clayton mold remediation service. If you do have a mold problem, we'll find the root cause, fix it, and have you on your way to breathing easier.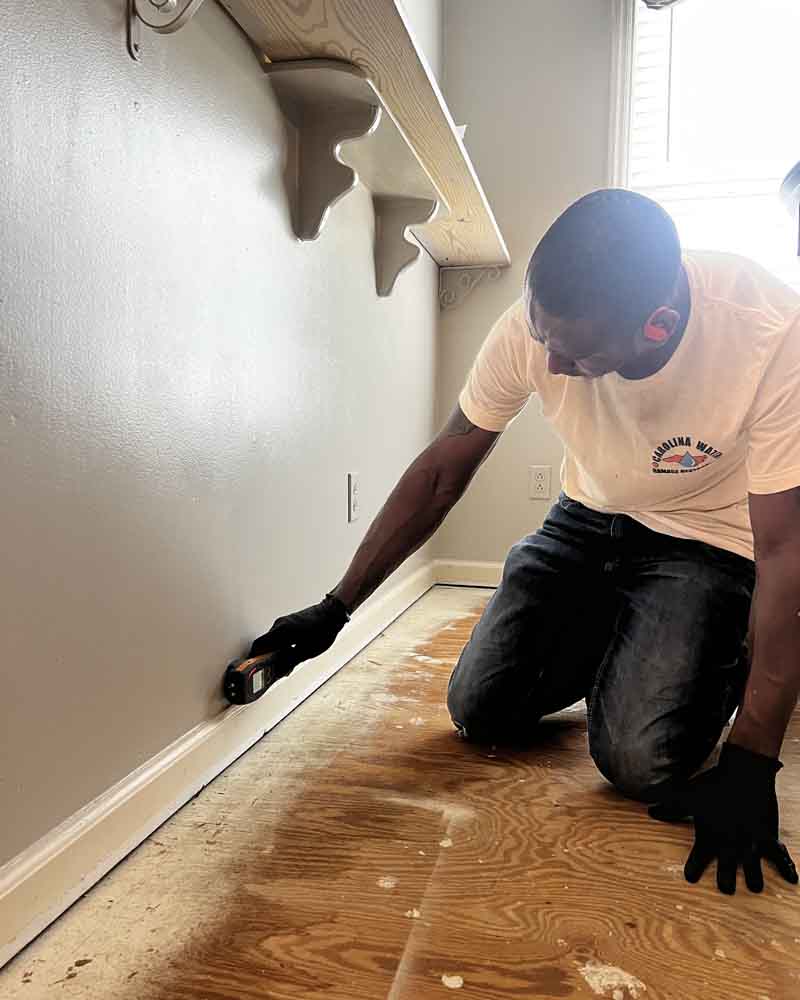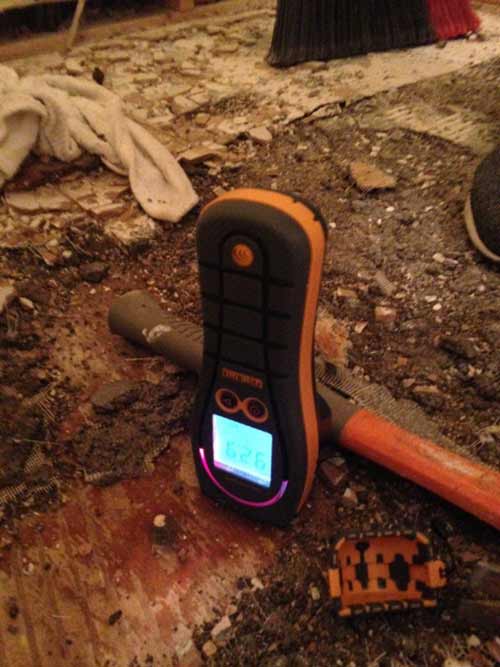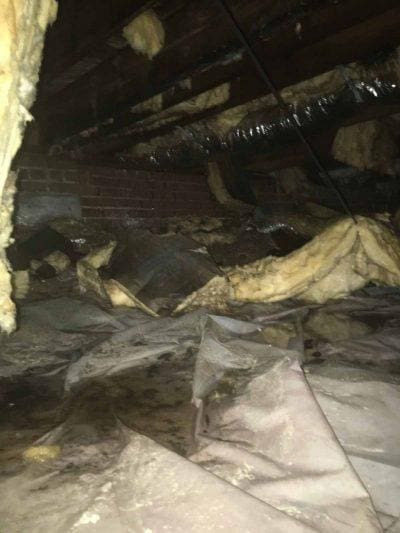 Residential Mold Removal & Mold Restoration Services in Clayton NC
Once our team has contained the mold growth we can begin the mold removal procedure. Correct procedure is critical during mold restoration. Following an initial HEPA vacuuming, we will remove any damaged, non-salvageable material such as drywall, insulation, trim, flooring. Then we will bag it, tape it shut and move it to a safe, offsite disposal. After everything non-salvageable is removed, we will clean the salvageable surfaces with an alcohol based antimicrobial agent, eliminating all existing microbial on the material.
Our Quality Mold Remediation Service Pledge to You
Carolina Water Damage provides the very best mold inspection and residential mold removal services in Clayton and surrounding areas. Our team will locate, remove, and repair any damage from mold. We work directly with your insurance company, and guarantee complete satisfaction with the work we perform. Contact us online or call 919-302-2729 any time of day, 7 days a week for  mold growth, storm damage, sewer backups, basement floods or other water damage issues in Clayton, NC.
Our Other Water Damage Services in Clayton