Water Heater Leaks and Bursts in Garner NC
When a water heater bursts it can happen very suddenly or leak slowly over the course of time. A sudden burst can lead to a large amount of water flooding your home and may not be contained to just the area near the water heater. For water heaters on higher floors, a water heater burst may even damage the floors beneath it. Sometimes, water heaters don't burst, but rather they leak slowly, over the course of time. You may notice small water spots or mold growth around your water heater, possibly even water spots below it, if the water heater is on an upper floor. Once you see these signs, the water damage from the broken water heater has already spread and should be repaired as quickly as possible.
At the first sign of water damage from a burst or leaking water heater, contact Carolina Water Damage Restoration in Garner, NC. Our water damage technicians will come on site, make sure the source of the damage is contained, extract water, and repair the affected area. After we are done, we will restore your home to it's previous condition. Call 919-302-2729 or contact us online for a free water damage restoration consultation.
Washing Machine Overflow & Water Damage in Garner
A Washing Machine leak or overflow can cause major water damages if the water is not controlled or contained. Homes and apartments with washing machine units located on higher floors also risk damage to the floors beneath them in the case of an overflow or leak. Water that leaks or escapes from a washing machine can spread under the carpets and floorboards creating rot, mold growth, and sometimes even structural/foundational damage to your home or business. If you live in Garner, NC, and your washing machine has overflowed or you have noticed water spots or leaks around it, call Carolina Water Damage Restoration today for a free consultation. We will fix or repair the areas affected by your overflowing washing machine and restore your home to it's previous condition.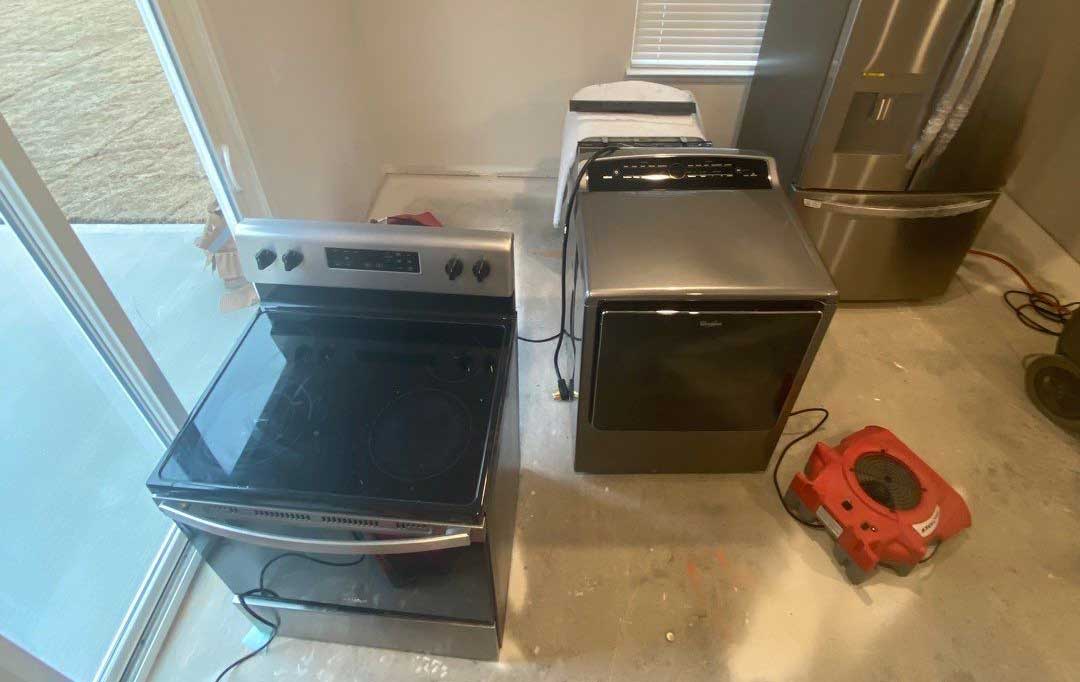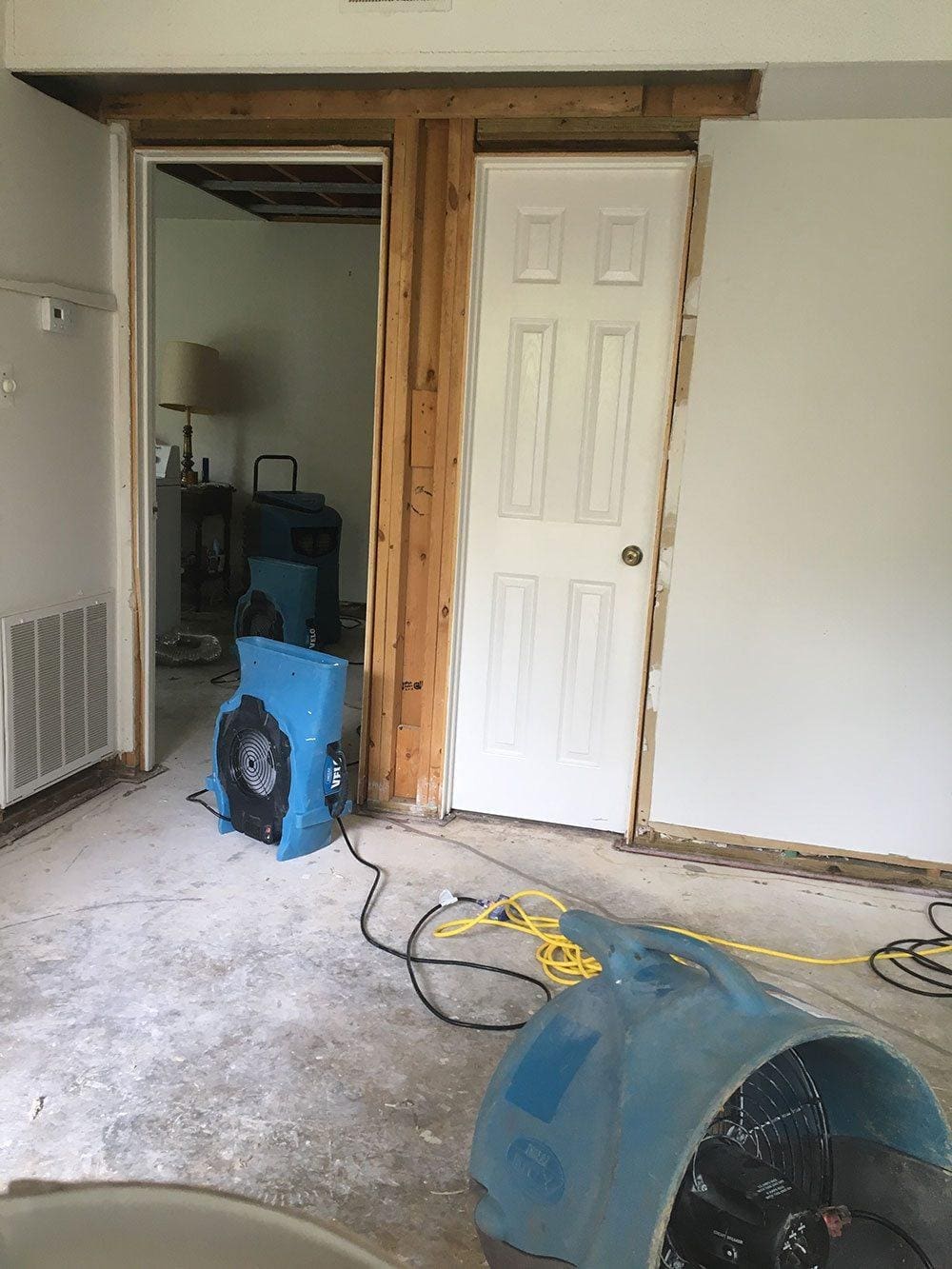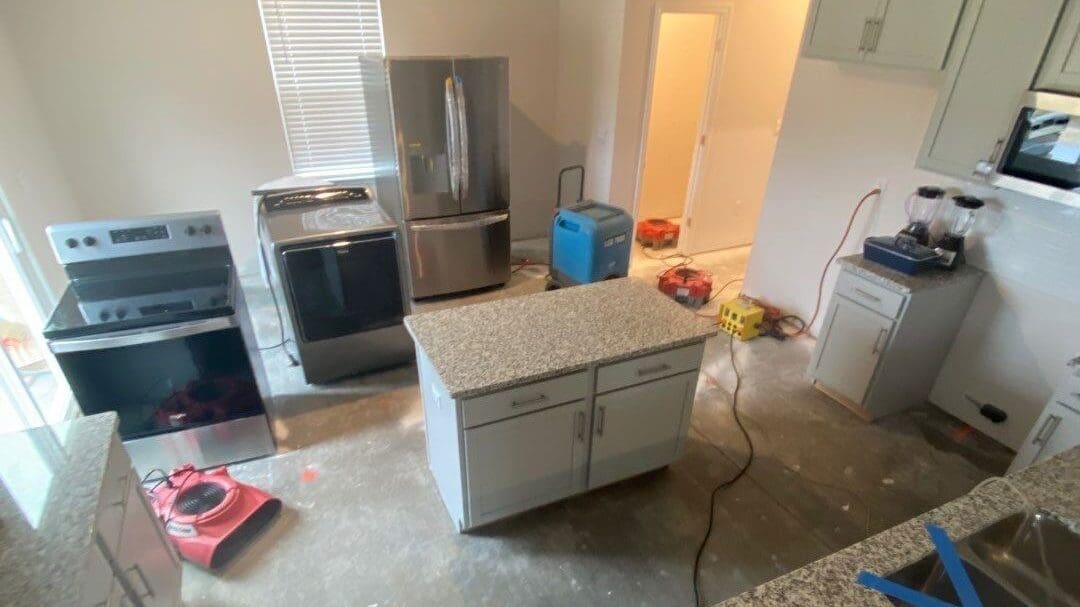 Dishwasher Overflow & Leak Water Damage Restoration Garner
If f your dishwasher suddenly begins leaking or overflowing, it may cause flooding to occur. Leaks and floods from a dishwasher can happen for a number of reasons at any time during the washing cycle. Once your dishwasher starts to overflow, the water damage may be difficult to cleanup and control. Carolina Water Damage Restoration specializes in repairing and restoring water damage that is caused by broken appliances, like your dishwasher. We are open 24/7, 365 days a year and are ready to help with your emergency water damage restoration project. When you call our team, we will remove any remaining water, mitigate any mold growth, remove any mold that has already grown and we will restore your kitchen or dishwashing area to its pre-accident condition. Call us at 919-302-2729 if you live in Garner, NC and would like a free water damage restoration consultation.
Refrigerator leaks typically occur slowly and often go unnoticed, this is because the main water line for most refrigerators is placed in the back, out of sight. The water line for your refrigerator may crack or tear over time, causing a very slow leak. This leak may have been promoting mold growth for some time before you even start to notice any signs of water damage. Because the water damage may have gone unnoticed for so long, you should call an appliance water damage restoration expert at the first signs of mold or water around your refrigerator. At Carolina Water Damage Restoration, we know there's more to the job than just restoring the affected area. Our team will make sure there is no mold growth or major damage before we finish the restoration process. Contact us online or give us a call at 919-302-2729 for a free consultation if you live in Garner, NC.
Our Other Water Damage Services in Garner