Commercial Water Extraction & Water Damage Repair Services Garner
Businesses in Garner NC have a host of reasons that they may need Commercial Water Damage Restoration Services. From broken & leaky pipes, to floods from storms, there's no single reason that water damage happens. If you find your commercial property or business in Garner has suffered water damage, call the technicians at Carolina Water Damage Restoration 24 hours a day, 365 days a year. One of our certified water damage experts will assess the damage, repair the source of the damage to stop it from spreading, dry out the affected area(s) and restore your property to it's original condition. We are based in Cary, but serve Garner, Raleigh, Apex, Chapel Hill, Durham, and the greater triangle area.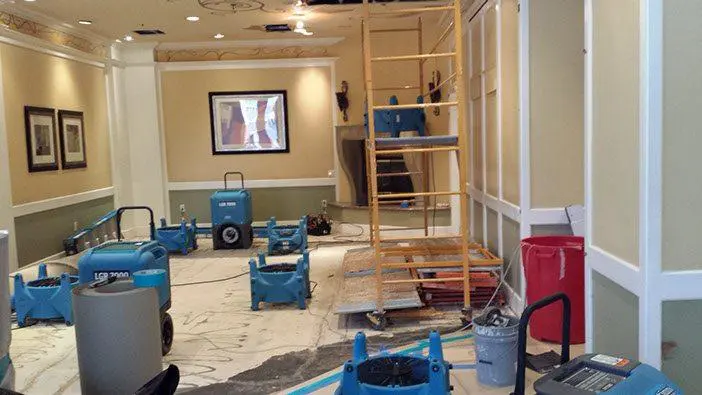 Garner Commercial Sewage Backup Cleanup
Commercial Sewage Backup happens at a higher rate in companies and businesses, in Garner, than in private residences. This is largely because of the high volume of visitors and the fact that their sewer mains are connected to neighboring and businesses. When sewage backup happens, it is a major health issue for customers and employees of your business. Making sure the commercial sewage backup cleanup happens quickly is important. Fortunately, Carolina Water Damage Restoration in Garner has the experienced Commercial Sewer Backup Cleanup Service team you want on the job. Our team will make sure that we clean, sanitize and deodorize the mess, before restoring the area to it's original condition.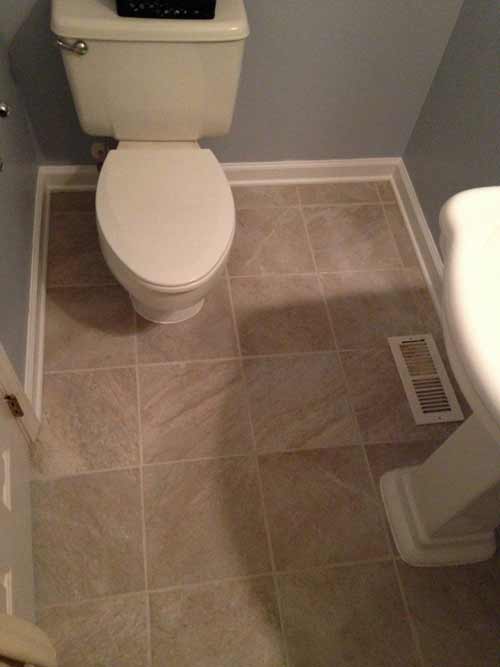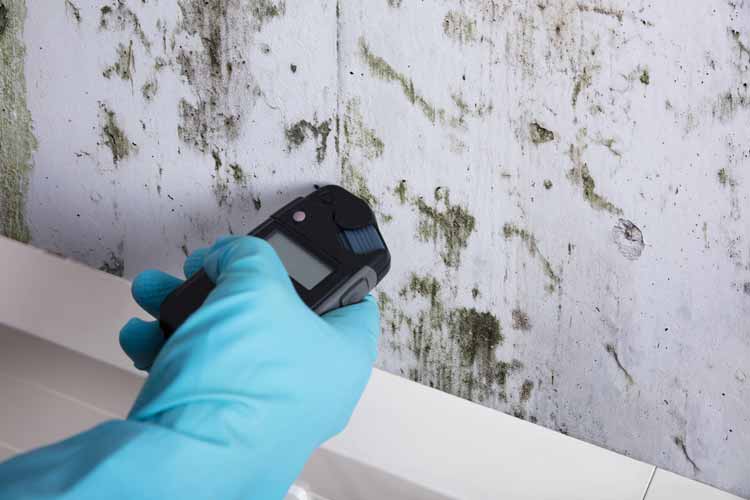 Commercial Mold Remediation Services Garner NC
Carolina Water Damage Restoration provides businesses and commercial properties, in Garner NC, with high quality and fast Commercial Mold Removal & Commercial Mold Remediation Services. Our expert mold removal technicians understand that mold isn't always easy to spot and that the source of mold growth can be hard to find. That's why after we clean up the initial mold growth, we'll check for other areas that mold might be growing, we'll find the source of your mold and we'll make sure that it doesn't cause problems in the future. It's important to find a commercial mold removal company that is thorough because letting mold growth go unchecked can be a health hazard to you, your employees, customers and anyone else who frequents your commercial property in Garner NC. Call us today and let us give you a free consultation to find out the best way to handle your commercial mold issue.