Mold Removal Experts in Wendell NC
Has your property experienced prior water damage, storm damage, sewage backup or a flooded basement? Do you fear that your home or business in Wendell may have potential mold growth? There are an insane amount of mold spores in the air that are impossible to see with the naked eye. Mold spreads through the air and until it finds organic material to settle on and eat. They release harmful gasses from the organic material they eat and also mycotoxins. At Carolina Water Damage Restoration we provide residential mold remediation and residential mold removal in Wendell.
Residential Mold Remediation Services in Wendell NC
Mold spores float around the air, inactive and harmless, but keeping their eyes open for any surface that is organic (wood, paper, food, etc.), wet (humid, moist, damp, soaked) and warm(mold prefers warm areas). At Carolina Water Damage Restoration our residential mold removal service locates the mold then contain the affected areas. The first thing that must be done in a residential mold remediation project is containment. The affected areas, will be taped and masked off with 6mm thick plastic at the doorway, creating an airtight seal in that room. After that, we will deploy a negative air machine that is also an air purifier, before beginning mold removal.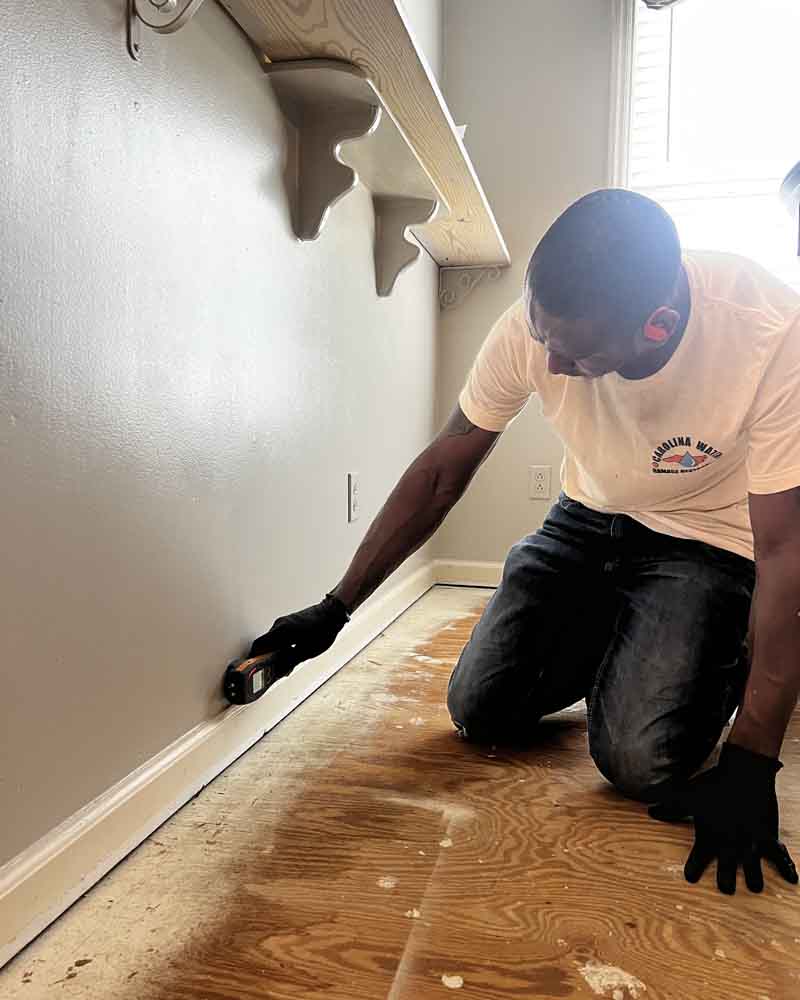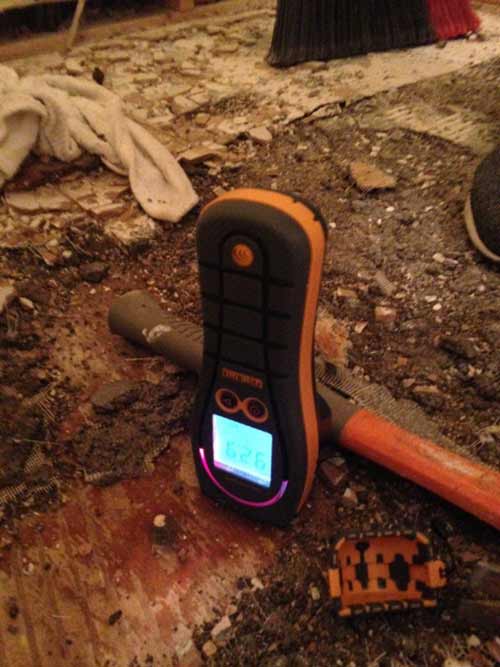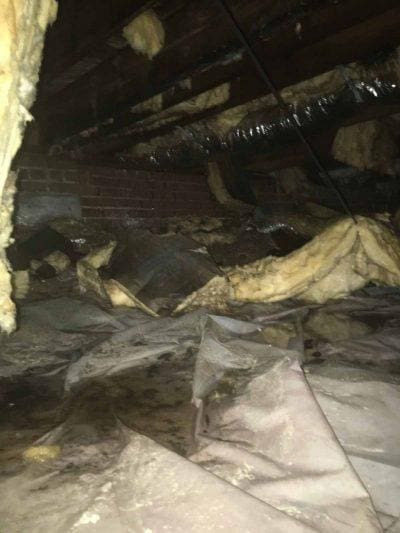 Residential Mold Removal Services in Wendell NC
Once we contain the affected areas and purify the air the next step is residential mold removal. Following a HEPA vacuuming, our team we will then remove any damaged non-salvageable material from the affected areas to an offsite disposal. After everything non-salvageable is removed, we will clean the salvageable surfaces with an alcohol based antimicrobial agent, eliminating all existing microbial on the material. The final touches to most of our residential mold remediation projects, is a fogging application in the affected airway. Although we are confident we cleaned everything and properly filtered the air, we like to make sure by bombing/fogging the airspace with an alcohol based anti-microbial, making it impossible for any living microbe to survive in it.
Carolina Water Damage Restoration is here to provide the best residential mold removal and remediation service for all your residential mold removal needs in Wendell. Our team is always available and remains on call. Feel free to call us today at 919-302-2729 or contact us online, if your home or business in Wendell suffers mold growth. Carolina Water Damage Restoration is here for all your water damage needs in Wendell, including storm damage cleanup, basement flood repair, sewer damage restoration, and mold remediation services.
Our Other Water Damage Services in Wendell