Flood Damage Repair & Basement Flood Cleanup in Morrisville NC
When flooding or a water emergency occurs, the lowest level of your home will be the first to be impacted. Basement flooding can result from a number of sources, including overflow of sinks, toilets, or appliances, sewage backups, pipe leaks and ruptures, and storms. One of the most dangerous causes of a basement flood is when outside pressure exceeds internal pressure and water seeps through cracks, which can open or even cause a rupture to your basement wall or foundation. No matter the reason, when you have a basement flood in Morrisville, NC, it is important to contact a professional service company that handles basement flood cleanup and provides both basement flood services and water damage restoration.
Flooded Basement Services in Morrisville NC
In addition to maintaining the structural integrity of your home, a professional basement flood cleanup service will do its best to maintain other areas of your basement. Flooded basements can damage walls and ceilings when water rises, and sheetrock, trim, and paint may need to be replaced or repaired. If mold develops, a company that handles mold removal and mold remediation services should be used to prevent spread of mold through spores to other areas of the home. Carolina Water Damage Restoration is here for all of your flooded basement services in Morrisville, NC and will make sure your home is returned to the condition it was in before the basement was flooded.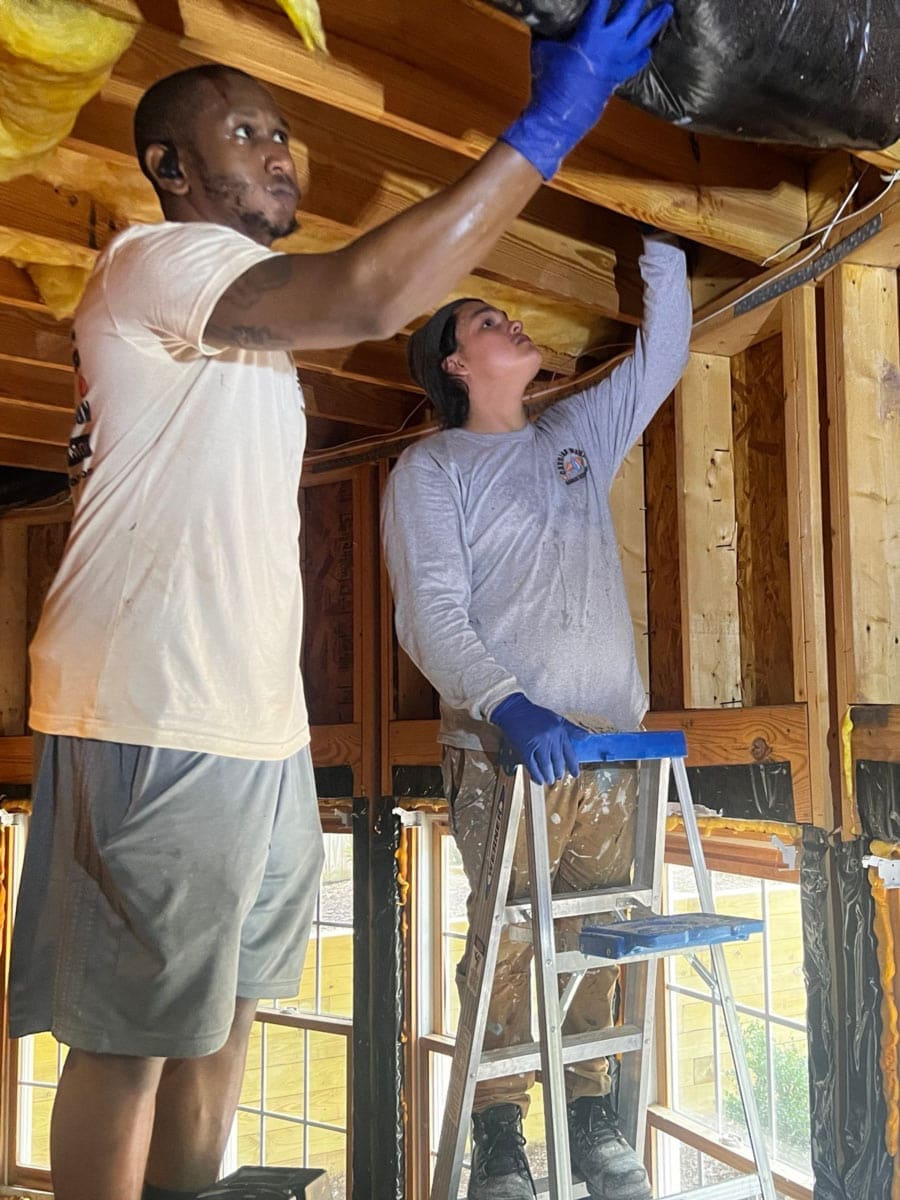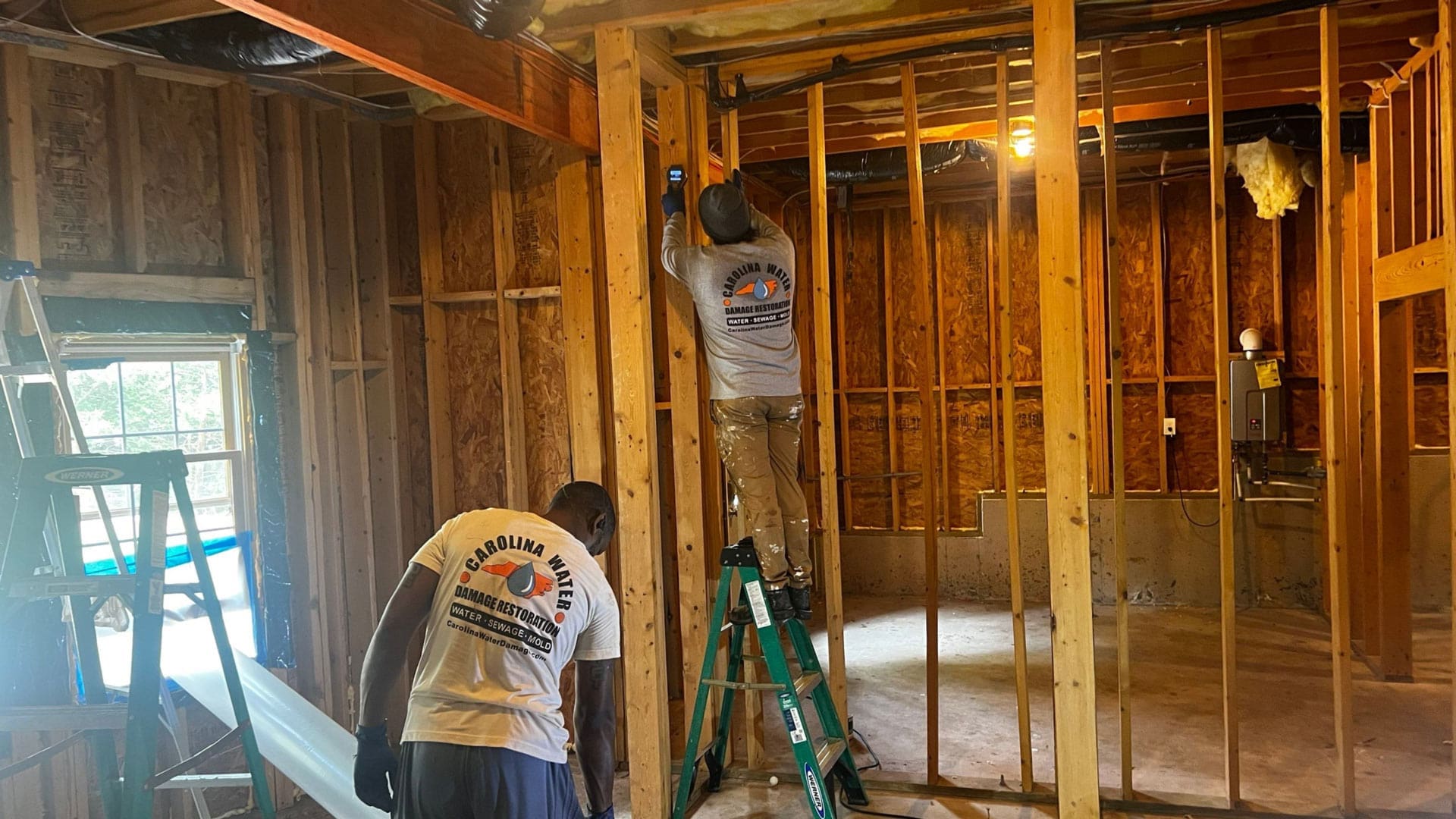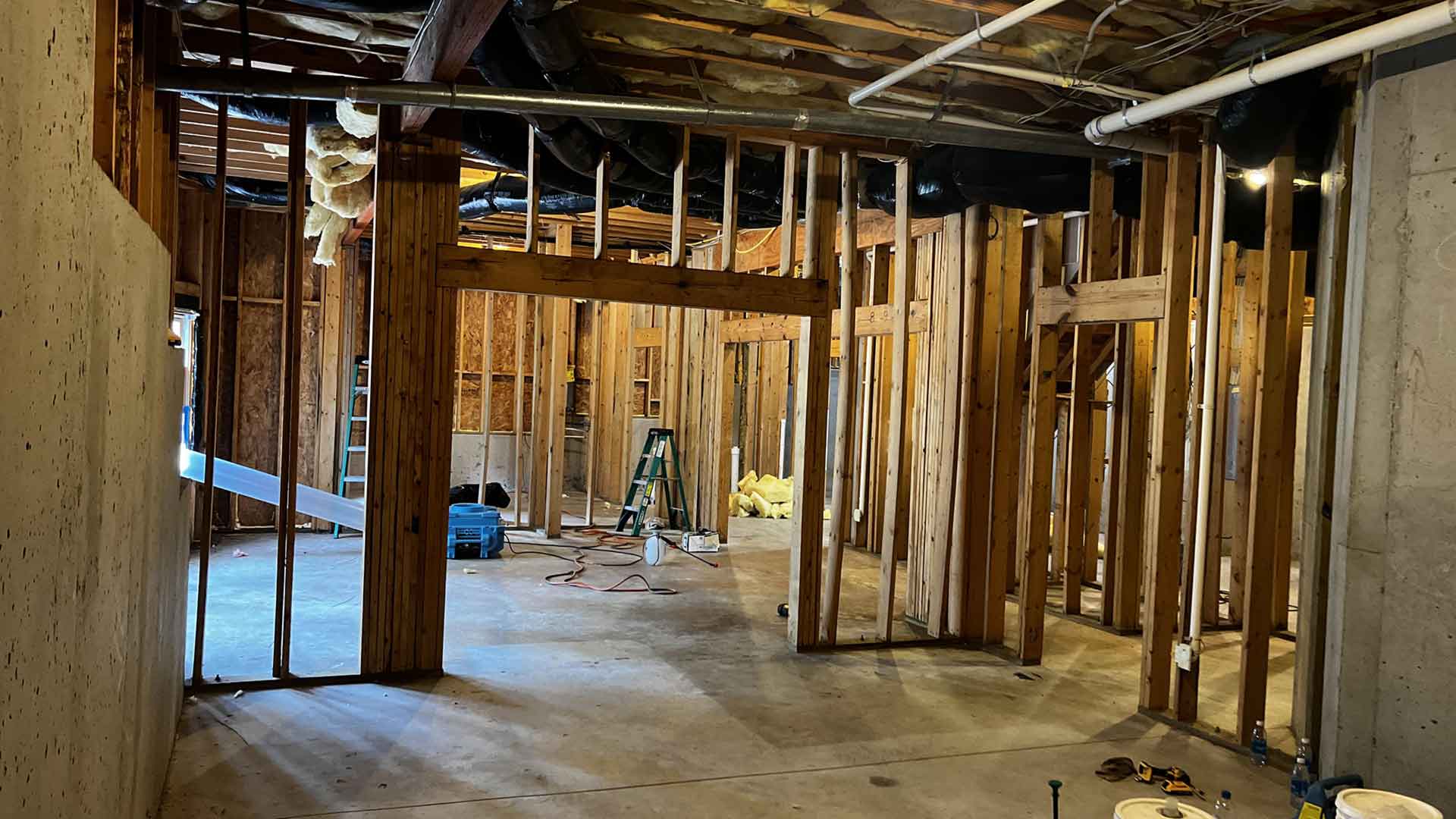 Carolina Water Damage Restoration in Morrisville, NC prides itself on quick response time. We are always on call, 24 hours a day, and a quick arrival is the difference between an inconvenient mess and major structural damage. Our trained technicians and contractors have experience with:
Structural Drying
Paint and Trim Services
Ceiling Repair
Water Removal
And Any Other Basement Flood Cleanup Needs In Apex, NC
Contact Carolina Water Damage Restoration for Basement Flood Cleanup in Morrisville, NC
No matter how extensive the basement flood, damage, or associated issues, Carolina Water Damage in Morrisville, NC can handle the job. Our mold removal and water remediation technicians are experts, trained and certified according to IICRC standards. The contractors who handle painting, trim work, sheetrock, and other trade skills are among the most knowledgeable in the area. When you need basement flood cleanup services in Morrisville, NC, Carolina Water Damage Restoration is the company you can trust to take care of any needed flooded basement services that may arise. Call us today at 919-302-2729 or online now.
Our Other Water Damage Services in Morrisville