Basement Flood Damage Repair & Cleanup Raleigh NC
The first area that will usually be flooded when a water emergency occurs will be the lowest point in the home, oftentimes a basement. Flooding and damage from storms, backed up sewers, pipe leaks and ruptures, sink, toilet, and appliance overflows and leaks, groundwater seepage, and other sources can all be a cause of basement flooding. Perhaps the most dangerous scenario of basement flooding is when outside water pressure exceeds internal pressure, which can crack or rupture the basement foundation or walls. No matter the cause of a basement flood, if you live in Raleigh, NC and require basement flood cleanup, a professional flood damage restoration company that handles basement flood damage restoration, repair and cleanup service should be contacted to prevent or mitigate major damage to the structural integrity of your home.
Raleigh NC Flood Damage Restoration, Cleanup, Repair Services
Protecting your home's structural integrity is a major concern, but other issues exist from basement flooding as well: Paint, trim, and non-load supporting structures can be damaged or destroyed by water damage. Basement flooding can result in mold, which can quickly spore and spread to other areas of the home. The expert technicians at Carolina Flood Damage Restoration have extensive experience in basement flood damage restoration, repair and cleanup services. We provide flooded basement services, mold remediation services, water damage restoration services, and any other basement flood restoration and cleanup services needed to return your home to its original condition. If you live in Raleigh NC and have experienced a flooded basement, contact Carolina Water Damage Restoration without delay.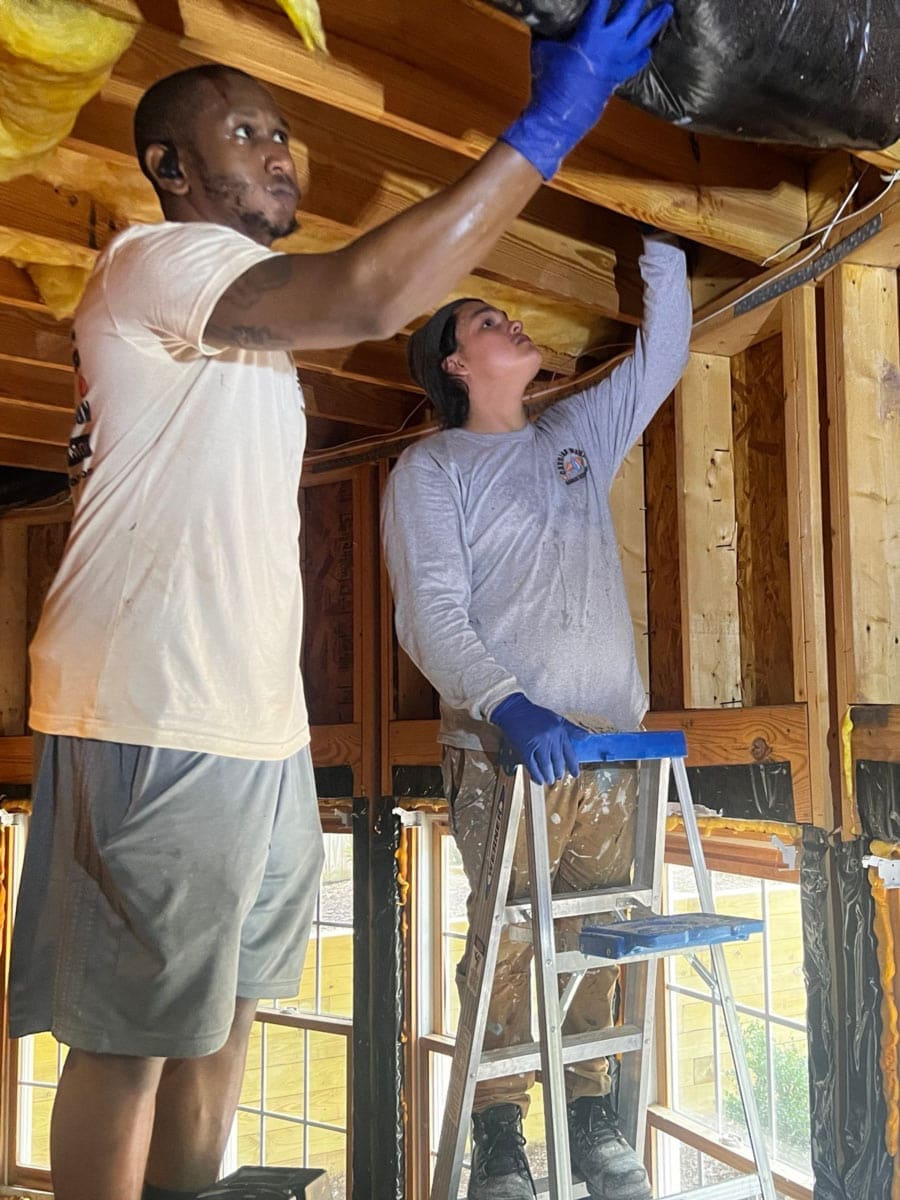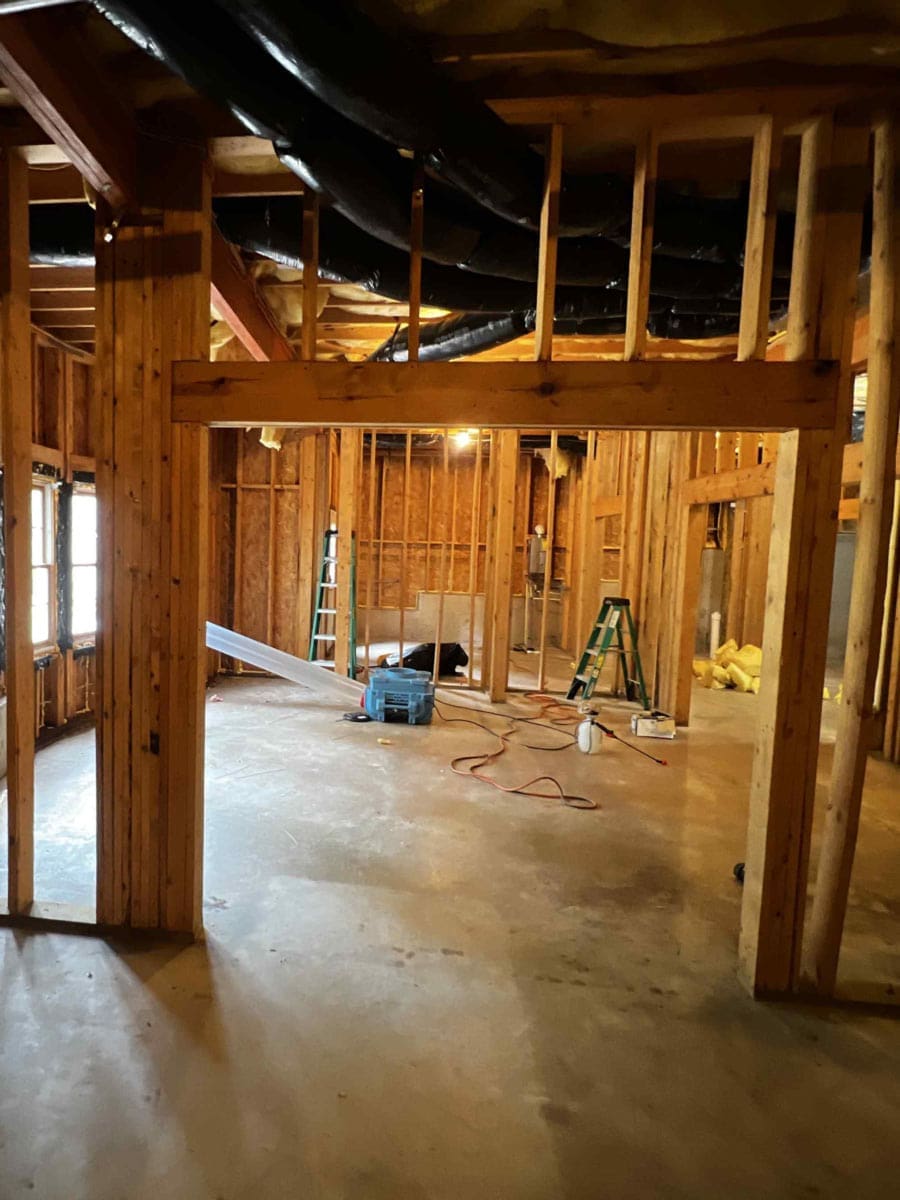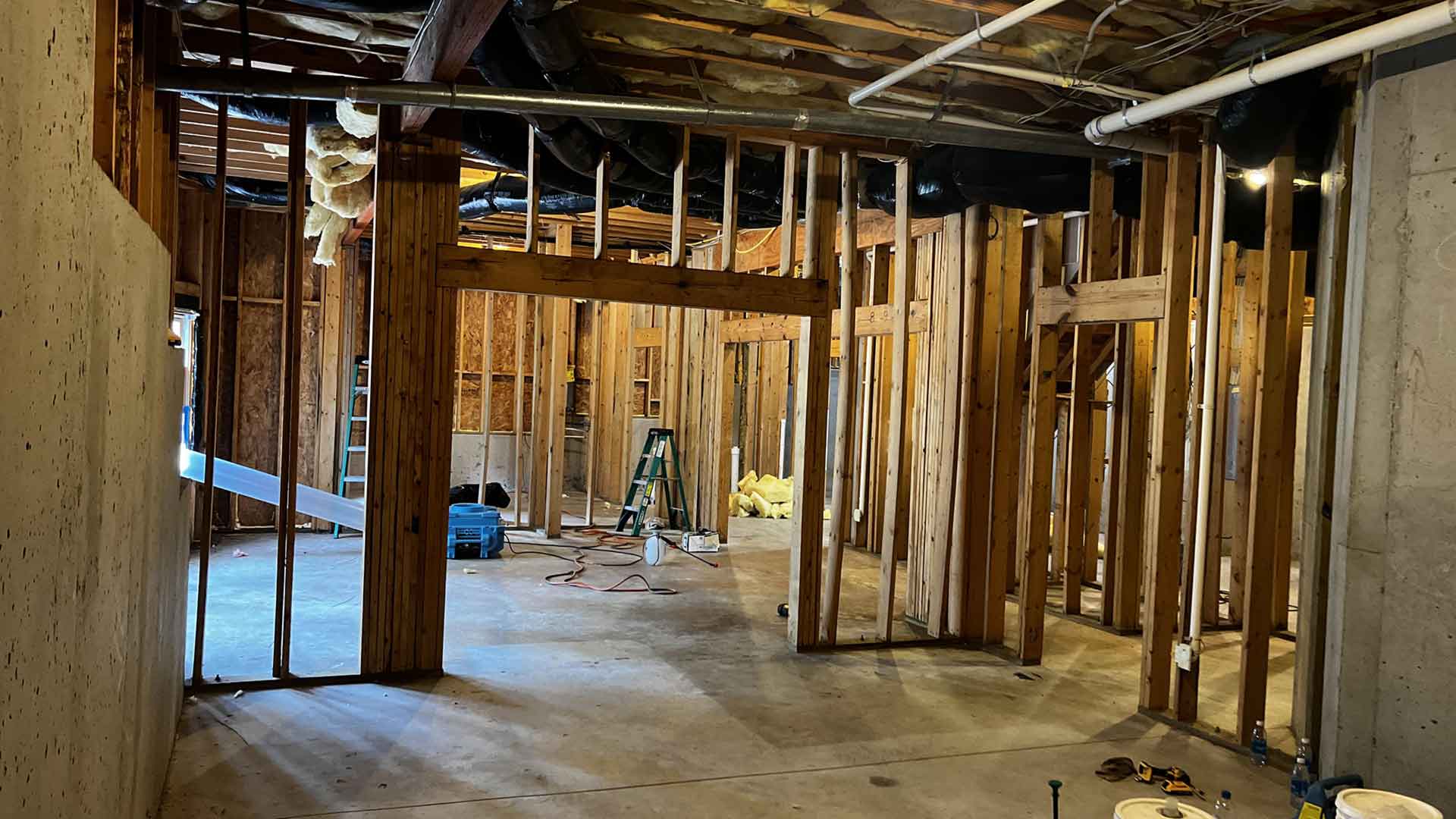 Contact Carolina Flood Damage Restoration for Basement Flood Cleanup, Repair, Restoration in Cary NC, Raleigh NC
The technicians at Carolina Water Damage Restoration are always on call, so we are here for you any time 365 days a year. When you contact us for your home basement flood, our quick response ensures that your home's structural and aesthetic integrity can be preserved and major damage avoided. Carolina Water Damage Restoration is proud to be your premiere basement flood cleanup company in Raleigh, NC providing extensive flooded basement services such as:
Structural Drying
Water Removal
Ceiling Repair
Paint and Trim Services
And Any Other Basement Flood Cleanup Needs In Raleigh, NC
No matter the initial cause of your basement flood or the resulting damage, Carolina Water Damage Restoration can handle it. Our mold removal technicians and water damage restoration experts are all IICRC certified. At Carolina Water Damage Restoration, our contractors are the most professional experience painters, wall, ceiling, trim, and floor tradesmen in the area. No matter the flooded basement services in Raleigh NC you need, Carolina Water Damage Restoration has a solution. Call us at 919-302-2729 or contact us online today.
Our Other Water Damage Services in Raleigh