Zebulon NC Emergency Water Damage Restoration
Cleanup and repair are the first steps of emergency water damage restoration, but more is required. At Carolina Water Damage Restoration, we strive to be your complete emergency water damage restoration company in Zebulon, NC, and that means putting your home back to its original condition. From painting to drywall, furniture to photos, we have all the bases covered to provide complete emergency water damage restoration to your home. With top of the line drying and water removal equipment, the most experienced emergency water damage restoration technicians, and a commitment to homeowners in Zebulon, NC, Carolina Water Damage Restoration is heads above the rest and is your company of choice for the best emergency water extraction in Zebulon, NC.
Contact Carolina Water Damage Restoration for Emergency Water Damage Cleanup, Repair, & The Best Emergency Water Extraction in Zebulon NC
Contact us for all your Zebulon, NC emergency water damage cleanup, emergency water damage repair, & water damage remediation needs. We provide quick response with the highest quality tools, materials, and technicians. Our emergency water damage remediation work is second to none, and we are ALWAYS available. Contact us online now or by calling 919-302-2729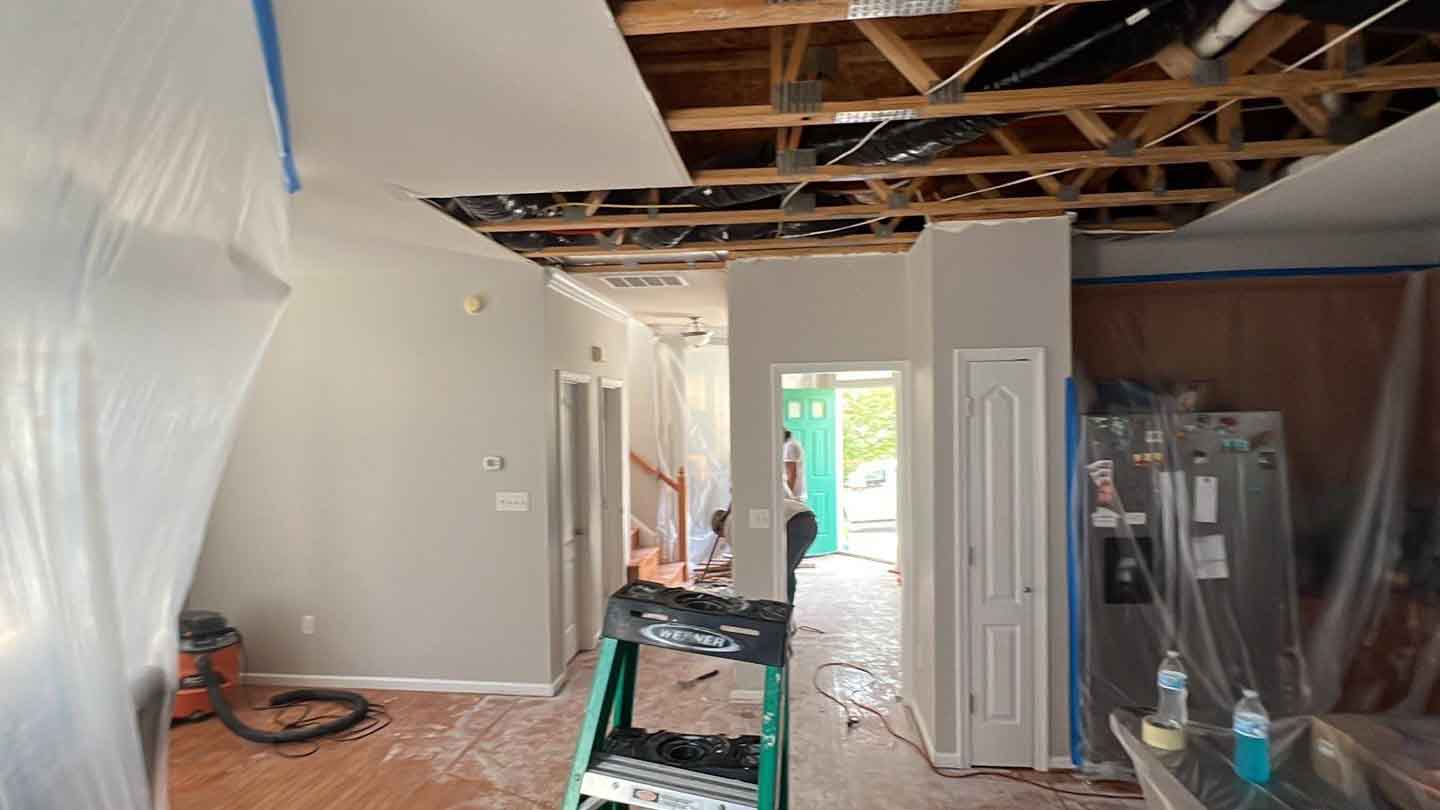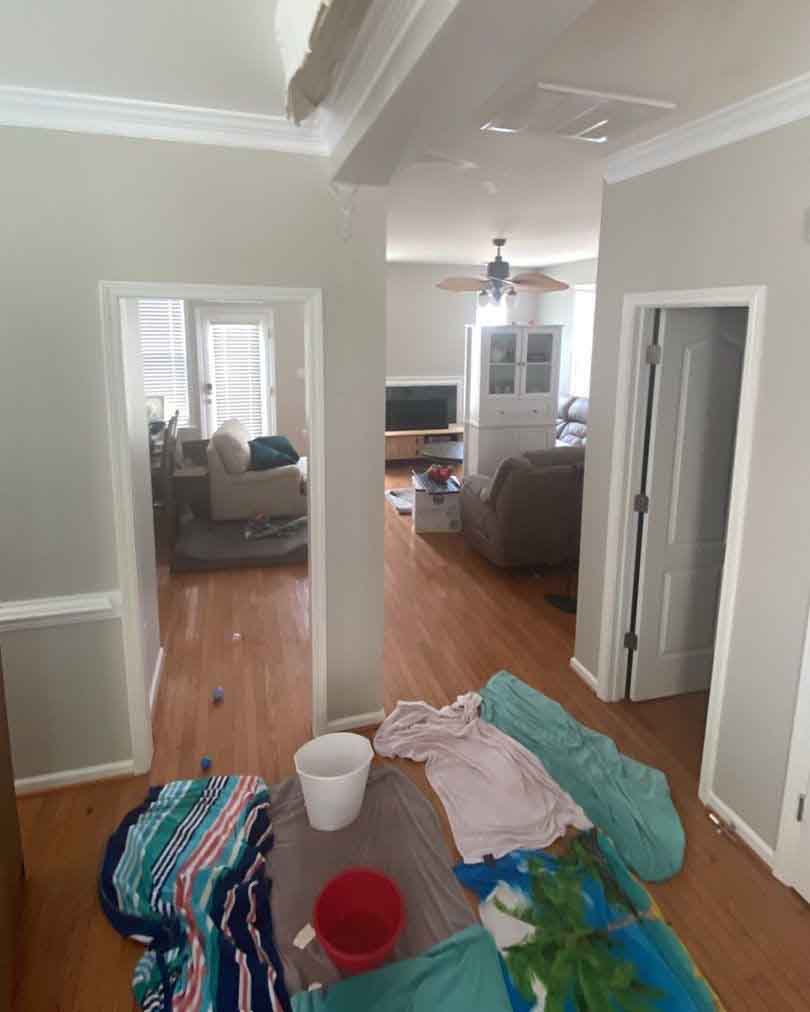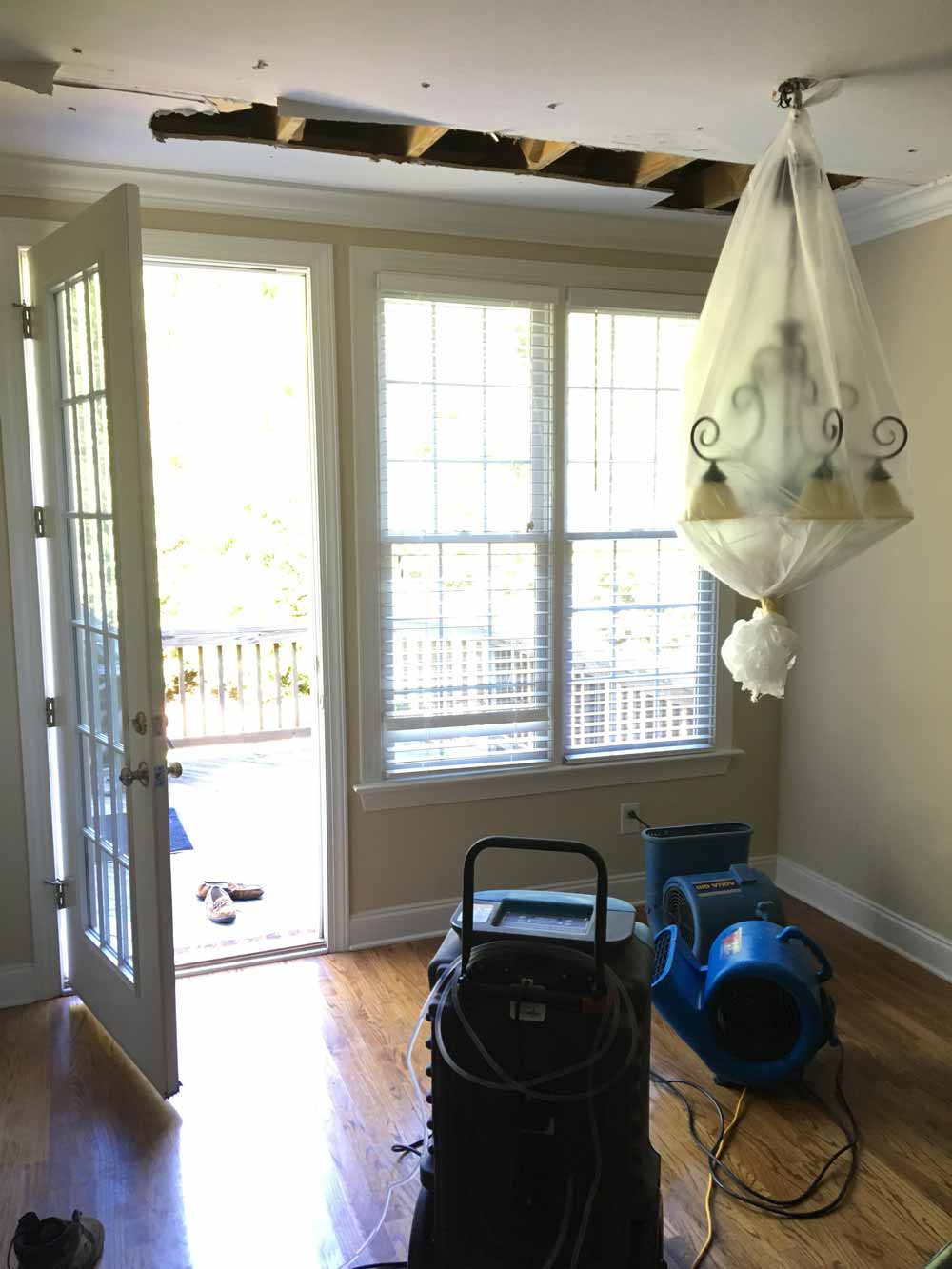 Water Damage Repair & Remediation In Zebulon NC
After the completion of phase 1, water damage repair and water damage remediation can begin. Depending on the extent of the water damage in your home, this may involve simple fixes like repainting and patching or replacing a section of drywall to major water damage repair like sub-flooring, ceilings, carpet, and other structural or cosmetic components of your home. Carolina Water Damage Restoration also provides water damage remediation by ensuring that the damage cannot return, protecting your home from mold or other water damage related issues. For the most complete water damage restoration services available in Zebulon, NC, trust Carolina Water Damage Restoration.
Our Other Water Damage Services in Zebulon