Water Damage Hardwood Flooring Repair Apex NC
When water leaks happen from appliances, storms, leaky ceiling, pipes or any other reason, if you have hardwood floors, you might notice that there is warping or damage. The water damage to your hardwood floor in Apex NC, may occur in a small section, other times, the entire floor might be destroyed. If only a small section is damaged, it's important to address the issue quickly so that the warping doesn't get worse. If there has been a water damage incident in your home and your hardwood floors have been affected, call the experts at Carolina Water Damage Restoration, in Apex NC, our team is on call 24/7 to help with your hardwood floor water damage restoration.
Types of Water Damaged Hardwood Floor Repairs in Apex NC
There are a number of types of hardwood floors and a number of ways that your hardwood floors in Apex NC, can suffer from water damage. When you water damage strikes your hardwood floors, a member of our team will come out, assess the damage and come up with the best strategy to repair, restore, or replace your flooring. Our team has the ability to remove the old hardwood floor, reconstruct or replace your sub flooring (if needed), and install padding if necessary. In some cases your hardwood floor's damage may be localized, if this is the case, our team will match the color and style of your current hardwood so you wont even be able to tell that part of your floor was damaged.  If your Apex NC hardwood floors have suffered water damage, call one of your water damage restoration experts at 919-302-2729 today or contact us online.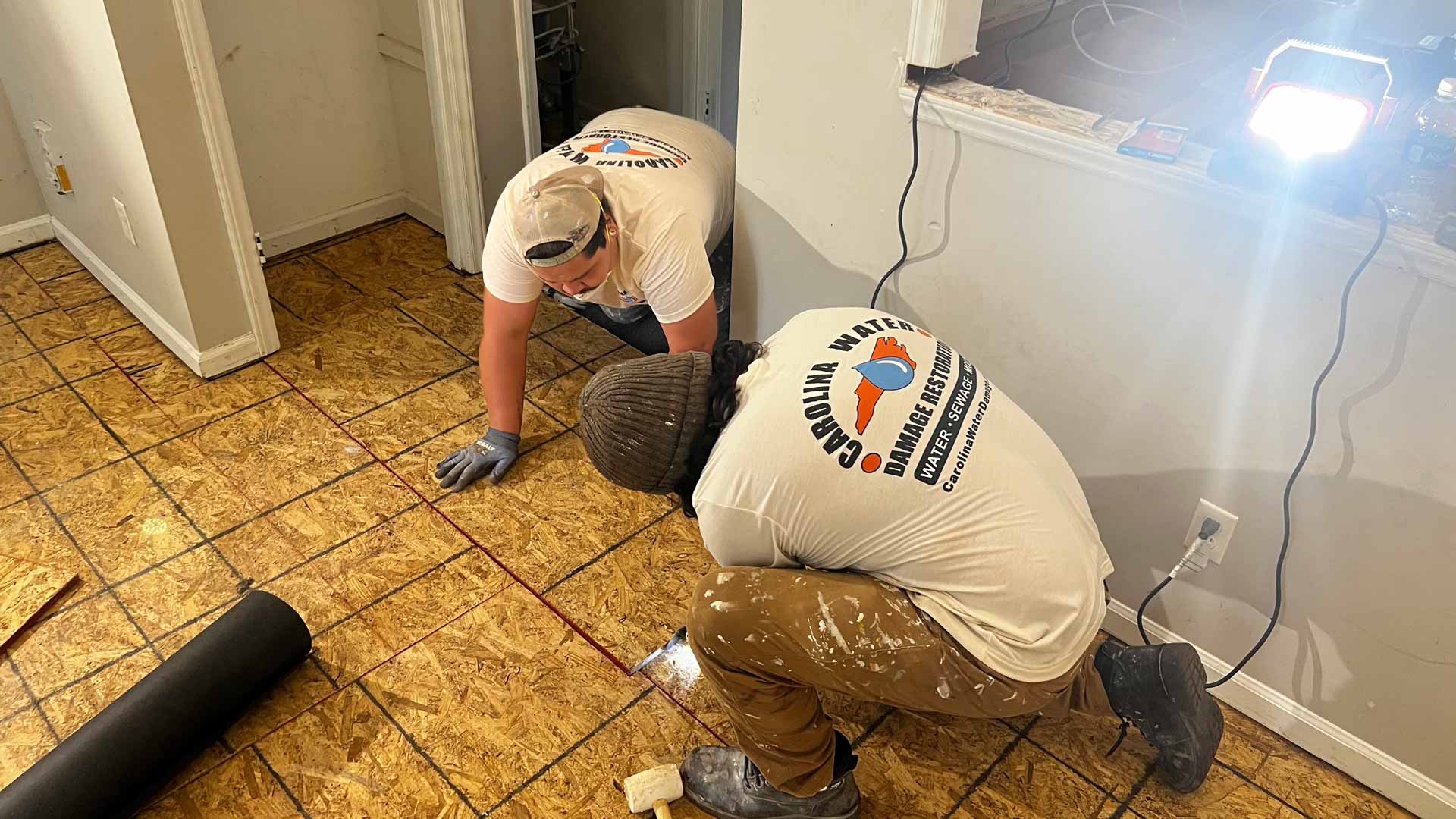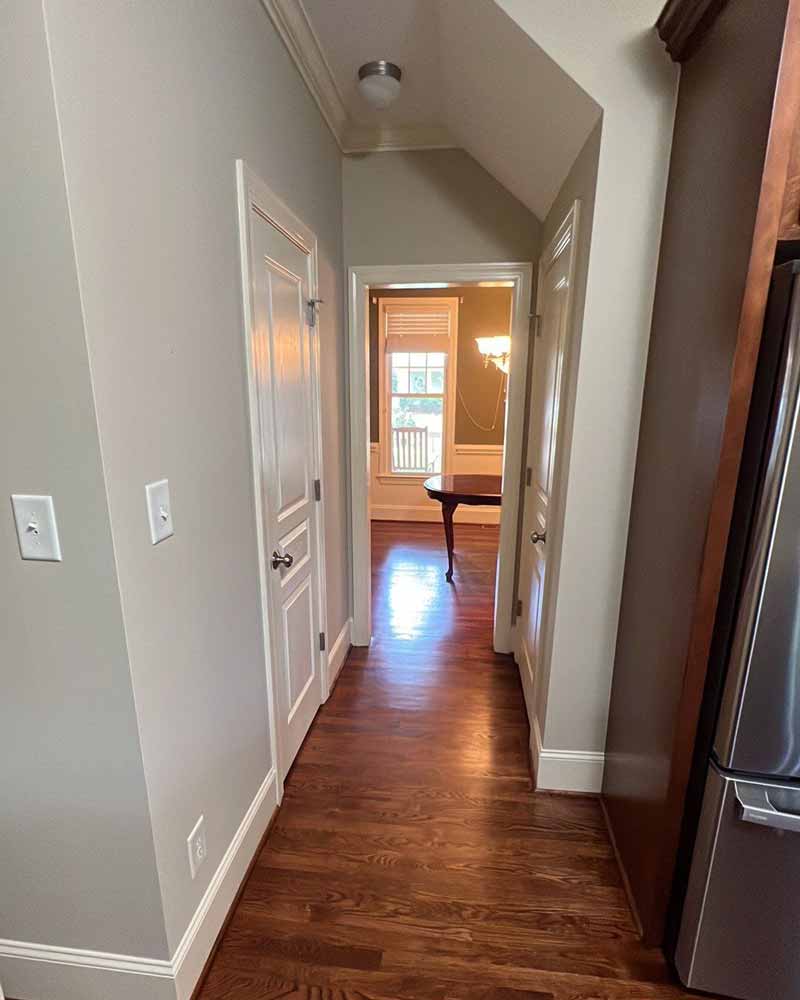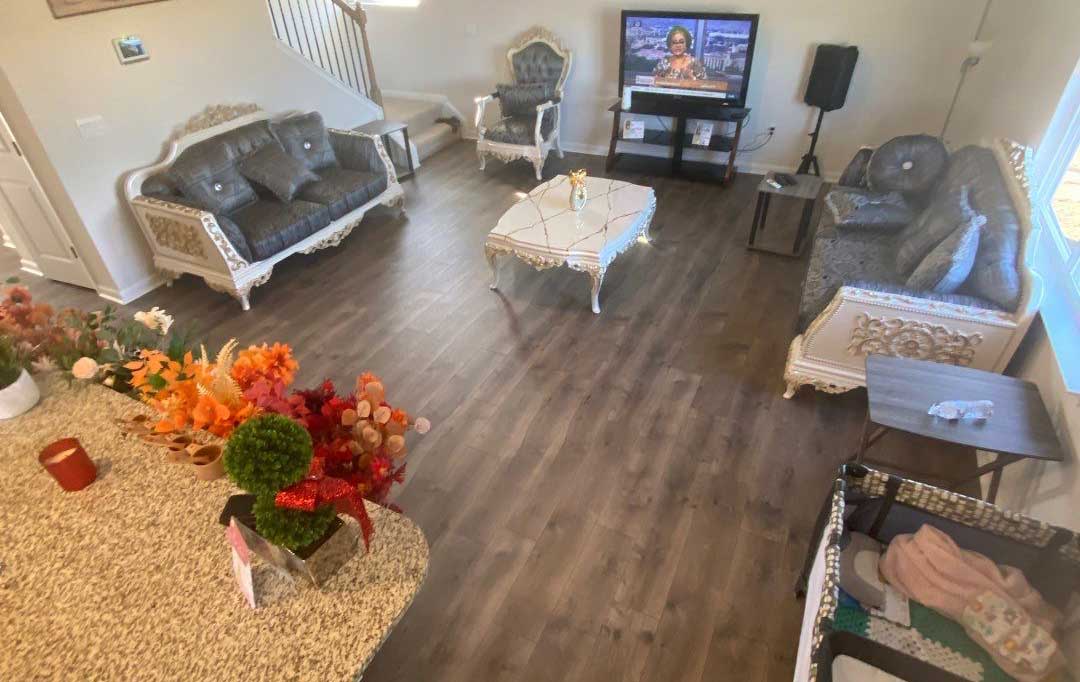 Contact Carolina Water Damage Restoration For Hardwood Floor Water Damage Repair in Apex NC
If your home or commercial business in Apex NC has hardwood floor that has been damaged by a storm, flood, leaky ceiling, broken appliance, or any other source of water damage, call or contact the experts at Carolina Water Damage Restoration. We are on call 24/7 and we provide services throughout the triangle area.
Our Other Water Damage Services in Apex