Best Water Damage Restoration in Durham NC
When your home or business is affected by a water related emergency, the damage done can be severe. Often your home will require immediate attention in order to stop and prevent further damage from the water. If your property suffers a water emergency in Durham, NC such as a flooded basement, sewer backup, storm damage or even mold growth, call the experts at Carolina Water Damage Restoration.
At Carolina Water damage we understand how important your property is to you and we are always available to help. Carolina Water Damage Restoration is the premier water damage company that specializes in water damage cleanup, water damage repair and emergency water damage restoration. Our team of water restoration technicians are on call 24/7, and proud to serve Durham, NC.
Water Damage Cleanup & Water Damage Repair Services in Durham NC
When your home or business suffers water damage the first sign you may notice is the mess it creates. When the affected areas become soaked it can damage your personal stuff and sometimes the structure of your home. At Carolina Water Damage Restoration we respond promptly and arrive quickly to begin water damage cleanup before any further damage occurs. Our initial step as a water damage company is to begin the cleanup immediately to protect your personal items and your home. In addition to cleanup in the affected areas, we will also move or secure any other personal items from these areas. Once the water damage cleanup is complete the next step is to begin repairs. At Carolina Water Damage Restoration we have stable of skilled tradesman that can handle all water damage repair needs in Durham, NC. These repairs include, but not limited to: Painting, Trim, Flooring, Crawlspace Restoration, Drywall, and more.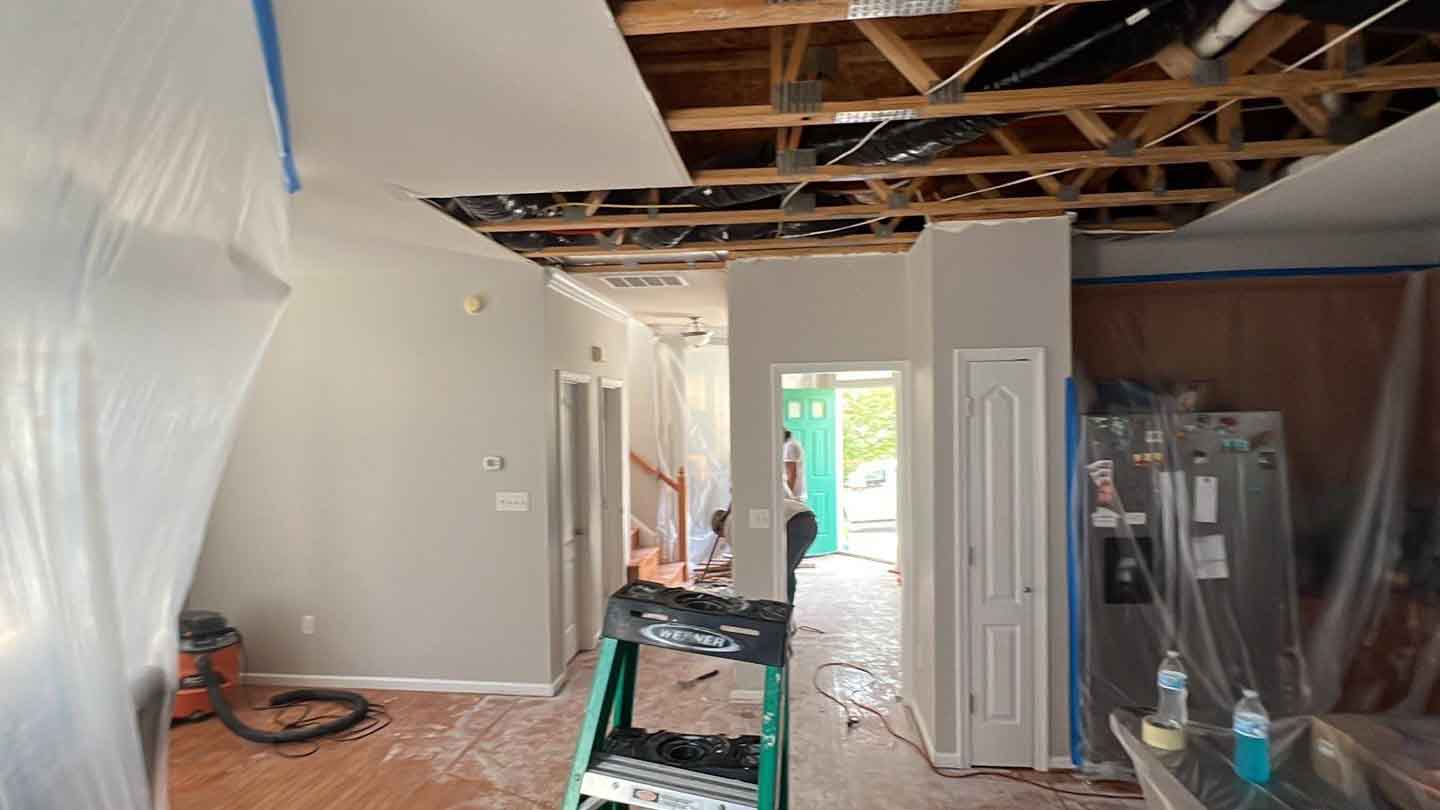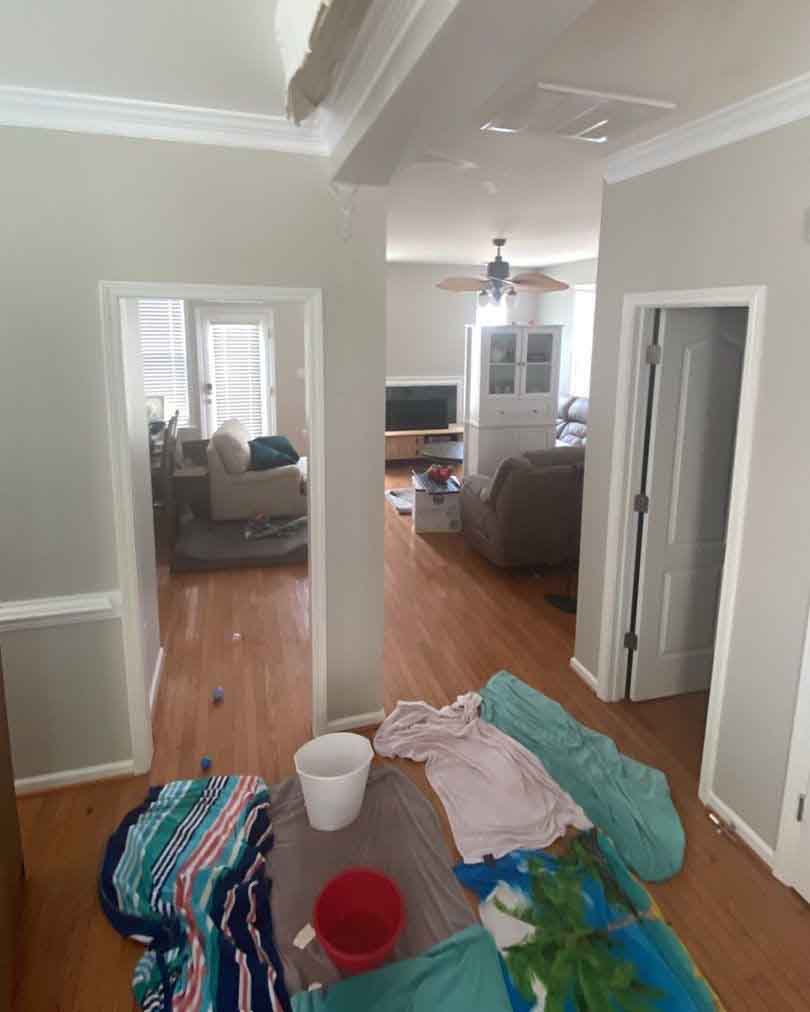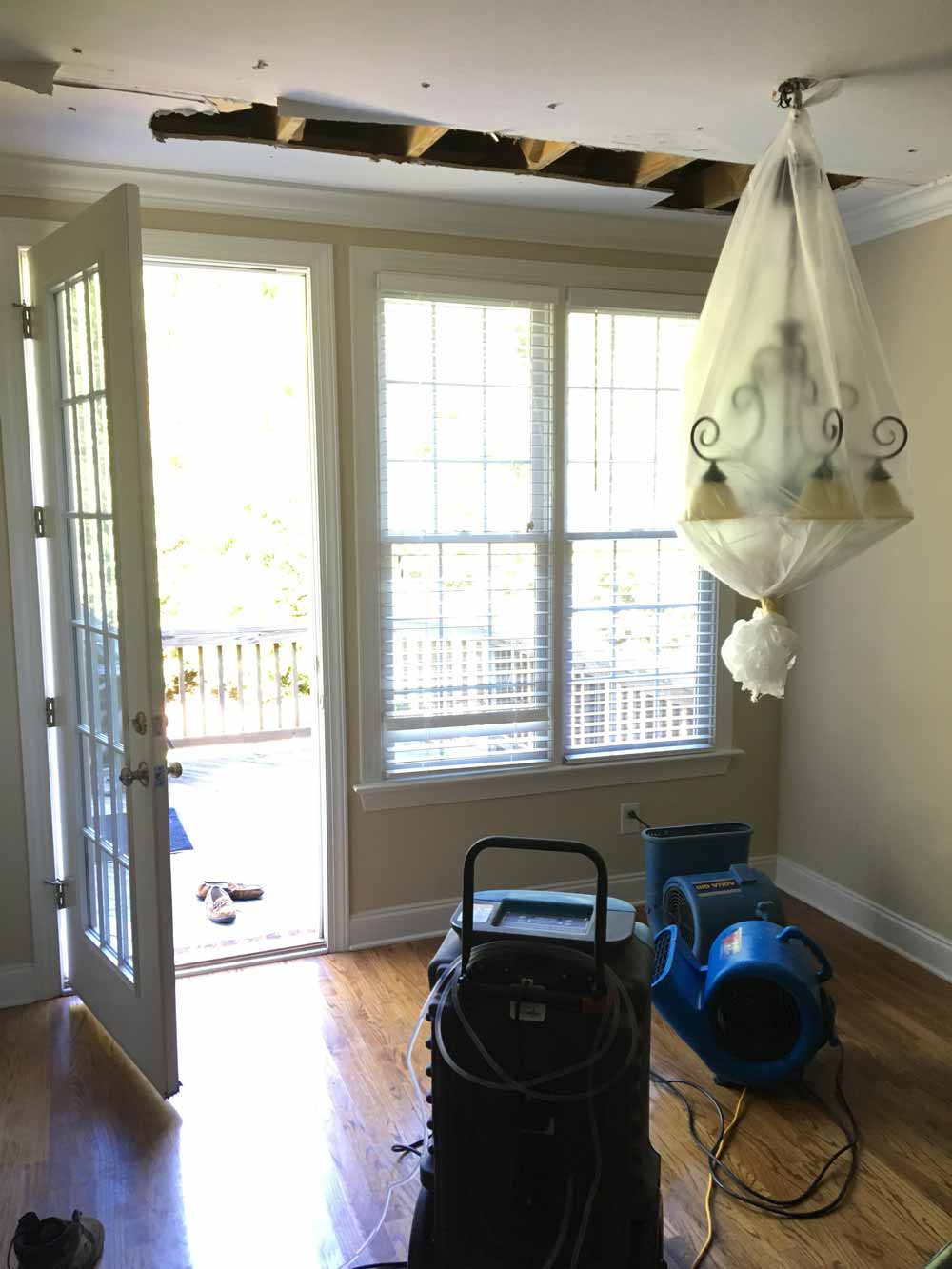 Emergency Water Damage Restoration Services in Durham, NC
Water damage emergencies will often be while you're asleep or away from your property. If this is the case, severe damage may have already occurred. For the best water damage restoration services in Durham, call our team of experts at Carolina Water Damage Restoration. Our restoration company has made it a priority to specialize in emergency water damage restoration services. Whether it's during the day or the middle of the night feel free to call our experts for all water damage cleanup and water damage repairs.
Our Other Water Damage Services in Durham